April 5th, 2015 marked the 13th anniversary of the death of Alice in Chains frontman Layne Staley. The singer passed away in 2002 after battling heroin addiction.
Eerily, fellow Seattle grunge icon Kurt Cobain would take his own life on that same date in 1994. But while Nirvana are still seen as alternative icons, Alice in Chains unfairly play second fiddle, primarily due to their unabashed love of classic rock and metal leanings.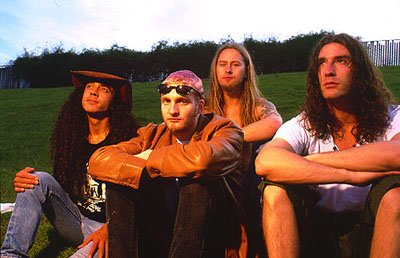 But Staley's influenced loomed large over rock bands that emerged in his wake, with many stealing his patented vocal stylings (Eddie Vedder attacked such copycats with his Staley tribute 4/20/02).
He had an ability to evoke heartache, isolation and inner angst with his confessional lyrics and soulful delivery.
So in honor of the late musician, let's take a look back at his 10 finest musical moments with Alice in Chains and his side project Mad Season (I'll have an iTunes playlist at the list's conclusion).
10. Wake Up-Mad Season
Staley left little to the imagination with this bleak, beautiful tune, where he croons self-help advice to his debilitating war with addiction:
Wake up young man, it's time to wake up/Your love affair has got to go/For 10 long years, for 10 long years/The leaves to rake up/Slow suicide's no way to go, oh
9. Godsmack-Alice in Chains
Long before the title was taken by a crappy ripoff band, Godsmack was one of Alice in Chain's strangest and powerful tunes.  Jerry Cantrell's off-kilter spidery riff aligns with Staley's creepy exaggerated vibrato, sounding like a fly trapped in a web, seemingly doomed to his plight:
For the horse you've grown much fonder/Than for me, that I don't ponder/As the hair of one who bit you/Smiling bite your own self, too
8. Again-Alice in Chains
Alice in Chains self-titled album proved their final release, and the overall material was hobbled by Staley's absence due to his continual battle with his demons. Again is the standout of the release, with his multi-tracked howl mocking the vicious cycle of his tragic self-fulfilling prophecy.
7. Am I Inside-Alice in Chains
Taken from the band's Sap, EP, Inside is a chilly acoustic composition, with Staley always the outsider chasing his own shadow. His vocal work on the track is excellent, buttressed by backing vocals from Cantrell and Heart's Ann Wilson:
Black is how I feel, so this is how it feels to be free...
6. Man In The Box-Alice in Chains
The song that introduced much of the world to both Alice and Staley is notable for lyrics that don't mine the singer self-destructive habits, instead focusing on the perspective of a confined calf being raised for veal. It also showed the full power and range of his gravelly low tenor.
5. Would-Alice in Chains
The band's contribution to the Singles soundtrack was a mediation on the loss of their friend and Mother Love Bone frontman Andrew Wood to substance abuse. The lyrics, co-written by Cantrell and Staley also serve as a warning for Staley to clean up his act. And it's a shining example of their dual harmonies that set Alice apart from their 90's rock contemporaries.
4. Nutshell-Alice in Chains
One of the band's most vulnerable and affecting tracks, Nutshell is a rain-soaked acoustic beauty that reflects the band's weariness with tabloids targeting Staley's personal issues, and grunge hype in general:
We chase misprinted lies/We face the path of time/And yet I fight And yet I fight This battle all alone/No one to cry to/No place to call home
3. Hate To Feel-Alice in Chains
Staley's musical contributions to Alice were at their height with sophomore release Dirt. In addition to tackling more lyrical duties, he also contributed more to the musical process. Hate To Feel was written solely by Staley, and the tune's heavy riffing is as suffocating as his painfully naked lyrics:
All this time I swore I'd never Be like my old man/What the hey it's time to face Exactly who I am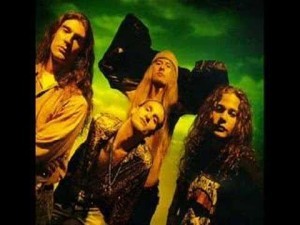 2. Love Hate Love-Alice in Chains
Cantrell has stated this was his favorite track on Facelift, and it's not hard to see why. It's a monolithic dirge of a toxic relationship, with a chill inducing vocal performance from Staley, culminating in anguished wailing.
1. Angry Chair-Alice in Chains
Staley's other self-pinned epic from Dirt; Angry Chair has a rich gothic atmosphere, with reverb-drenched vocals that epitomize imprisonment in one's own mind:
Loneliness is not a phase/Field of pain is where I graze/Serenity is far away
It's amazing looking back at Staley's career: despite his debilitating condition, he made a rich body of work that has stood the test of time.
It's just all the more frustrating knowing how much more he could have done, making his absence that much more painful. While Alice in Chains have successfully soldiered on with vocalist William Duvall, it'll never reach the heights of their heyday with Staley. He remains sorely missed.
So that wraps up my Top 10 Layne Staley songs. Which ones would make your list? Tell me in the comments.
And if you'd like to add any of the discussed tracks to your collection, you can preview or purchase via iTunes below:
Love Alice In Chains? Check out this awesome selection of authentic Alice In Chains apparel and gear from Rock.com!