Come take a ride on our list of the 40 Worst Band Names Ever conjured.
Dave Grohl's excellent SXSW Keynote address was a plea for musicians to rely on their inner voice and not use studio gimmickry as a crutch. You can read it in full here.
When he spoke about his high school band he said something that all musicians struggles with:
When asked what our band name was upon submitting our official entry to our high school battle of the bands, we applied as "Nameless." We just couldn't f—in' come up with anything better than that. (Finding a good band name is still the f—ing hardest part, by the way . . . I mean, Foo Fighters? C'mon . . .)

While you can debate the merit of his band's name, it's certainly far from the worst.
Maybe there's just too many bands and all the best names are taken, but there are a bunch of terrible ones out there. And more often than not, their music isn't too good either. The apple doesn't fall far from the tree…
So here's our list of the most dreadful, inane, pretentious or just plain lazy monikers ever made.
NU METAL NAMES:
How fitting that the Neanderthal based 'Nu-Metal' scene had band names which championed illiteracy. You can blame it all on Korn, but their copycats are even worse offenders:
40. Limp Bizkit
As dumb as it sounds, the meaning is even worse. It's for when a bunch of dudes sit in a circle, and the last guy to, well umm, 'finish' on a cracker, has to eat it. Yep, that's where they got their name. Classy as always Fred Durst!
39. Puddle of Mudd.
These dudes got signed to a record label cause of Durst and felt the need to keep the stupid misspellings and inverted characters going! More like Puddle of Ugh.
38. Hoobastank
The singer talked about their name's meaning: "You're going to ask me what it means. It doesn't mean anything. And it's really cool, it's one of those old high school inside-joke words that didn't really mean anything."
Take out the 'really cool' part and the rest makes sense.
37. Papa Roach
The band is named in tribute after the singer's late step-grandfather. They just turned his name from Roatch to roach. Nothing says 'in loving memory' like equating a loved one to the most vile of all insects.
36.Mushroomhead
Get it? get it?
See also Staind, Linkin Park, etc etc.
EXCLAMATION MARKS AND REPETITION!!!
I don't know what's happened in the past few years for all these indie twerps to think their music is worthy of the dramatic punctuation mark, but they are ill-informed. They also seem to think repeating the same word is compelling. Just replace the !! with ZZZ and then it makes sense.
35. You Say Party We Say Die!
No I just say die.
34. Tiger! Shit! Tiger! Tiger!
Well the second word is appropriate.
33. !!!
A stupid in-joke from 80's movie 'The Gods Must Be Crazy" it's "pronounced" Chk-Chk-Chk. More like Shit Shit Shit. If you just type in !!! in google you can't find their Wikipedia page or website. Making their Willful obscurity completely deserved.
32. Attack! Attack!
Now these douchebags take the cake. Not only is their name stupid, their music is a hideous conglomeration of post-hardcore and electronica (Refused they ain't).
They also started their own genre; 'crab core', named for their annoying stance while performing. Yeah, I know it's a joke, but it ain't funny.
31. Pipes You See, Pipes You Don't.
That's the best you can do?
30. Everything Everything.
Oh these guys are so clever, they also have a song called 'Cough Cough'! More like barf barf.
Duran Duran, The The, and Talk Talk get away with it coz they did it first. No one else gets off that easy.
ONE WORD TURDS.
The 90's had a bunch of bands who thought less was more. But for every Nirvana there was a bunch of uninspired monosyllabic jackassery going on:
29. Saliva.
If you've ever seen a video by these guys, the last thing you want to hear about is bodily fluids.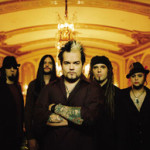 28. Moist.
Again, Yuck! I wonder why they were never a household word?
27. Snot.
Why are all these bands obsessed with wet gross shit?!
26. Dishwalla
Their name is a Hindi term for cable television provider. Boy doesn't that sound compelling? This does NOT pass muster for a rock band. But given a song like 'Counting Blue Cars', neither does their music.
25. Chumbawumba
I guess they had a bunch of whisky drinks and vodka drinks when they came up with that nonstarter.
24. Chiliwack
This is a terrible Canadian band from the early 80's. They're named for a Canadian lake but it just sounds like some disgusting dish your school cafeteria served.They also made one of worst songs (and videos of all timeg and worst video of all timeA turd trifecta. Click the links if you dare!
THE #2's.
Remember when every band in the late 90's and early 00's had a number in their name? And they were all oh so memorable…
23. Matchbox 20.
It means nothing, yet still irritates. How's that possible?
22. Five Finger Death Punch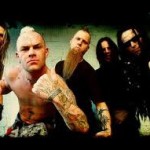 It does make me feel violent.
21. 30 Odd Foot of Grunts
Russell Crowe's rock band wasn't aided by this unwieldy moniker. There are various explanations as to the meaning, none of which are interesting. Stick to the movies!
See also  Maroon 5, Eve 6, 311, 3 Doors Down, 3 Days Grace, Avenged Sevenfold and Sum 41…..
20. LMFAO
These guys don't belong in a subgroup. Thy exist in their own wretched category. Naming your band after internet slang is appalling. But with songs as obnoxious as 'I'm Sexy and I Know It' and 'Party Rock Anthem', it's clear they are appealing to the lowest common denominator. But when you're the offspring of Motown Founder Berry Gordy you can throw shit at the wall and it'll still sell! And win Grammys!! >:-| 
See also Barry Gordy Nepotism Beneficiary Rockwell…
Okay, that's probably all you can stomach for one post. When you're ready, Click here to Check Out Part 2!
You might also enjoy my lists of worst rock songs, and worst music videos. And read my latest rants on My Chemical Romance and Scott Weiland on Buddyhead.com