Welcome to The 30 Most Underrated Movies Of All Time Part 3!
Be sure to check out  Part 1  and Part 2 if you haven't done so already to see what other underrated films I've already covered.
If you'd like to add any of these DVD/Blu-Rays to your collection, just click on the image to go to Amazon. I'll be sure to mention what titles are on Netflix streaming as well.
And now for the Top 10:
10. "Ed Wood" (1994)
[amazon_image id="B008BSM1GO" link="true" target="_blank" size="medium" ]Ed Wood [Blu-ray][/amazon_image]
Tim Burton greatest film was a box office flop. A comical, touching tribute to failed director  Ed Wood, it's a biopic that celebrates the joy in Wood's inept films, including "Plan 9 from Outer Space", often considered the worst movie ever made. Martin Landau is magic as "Dracula" star Bela Lugosi (He won a much deserved Oscar) and Johnny Depp gives one of his best performances. It's fitting it lost money though; Ed Wood can doom a project even from the grave.
9. "Blue Sunshine" (1978)
[amazon_image id="B004MZ5OVY" link="true" target="_blank" size="medium" ]Blue Sunshine[/amazon_image]
Truly one of weirdest flicks ever. A bunch of 60's hippies turn into bald killer zombies due to violent acid flashbacks from a potent strain of LCD. It also has the wackiest performance I've ever seen from a leading man (Zalman King). It's amazing, scary, and ridiculous all at the same time. You'll feel like you're tripping after you've seen it!
(Available on Netflix Streaming)
8. "Straight Time" (1978)/"The Escapist" (2008)
[amazon_image id="B000N3SROU" link="true" target="_blank" size="medium" ]Straight Time[/amazon_image][amazon_image id="B002TZS5N8″ link="true" target="_blank" size="medium" ]The Escapist[/amazon_image]
2 equally great prison dramas from 2 different eras:
"Straight Time" stars Dustin Hoffman as an ex-con trying to go straight. But his abusive parole officer (M. Emmett Walsh) is doing everything he can to put him back behind bars. Featuring awesome supporting performances from Harry Dean Stanton and a pre-crash Gary Busey, it's the epitome of dark 70's cinema.
Brian Cox plays an inmate in "The Escapist", who needs to break out so he can see his critically ill daughter. He hatches a scheme to escape, but must not dodge prison guards and evil crimelord inmate Rizza ("Homeland's" Damien Lewis). A throughly intense thriller directed by Rupert Wyatt (who also helmed the excellent "Rise Of The Planet of The Apes"), "The Escapist" will have you glued to your seat until the final frame.
(Available on Netflix Streaming)
7. "Marcy, May, Martha, Marlene" (2011)
[amazon_image id="B006OV7S1I" link="true" target="_blank" size="medium" ]Martha Marcy May Marlene [Blu-ray][/amazon_image]
Martha (Elizabeth Olsen) has fled from an abusive cult. She reconnects with her estranged sister who is confused by her troubled behavior. She's unaware that she's brainwashed and about the abuse she suffered at the hands of a terrifying Charles Manson'ish cult leader Patrick (John Hawke).
The juxtaposition of Martha's suffering with serene, beautiful surroundings is truly disconcerting (kudos to cinematographer Jody Lee Lipes). Olsen gives an amazing Oscar-worthy performance, but got snubbed.
6. "Angel Heart" (1987)
[amazon_image id="B002NPY7E0″ link="true" target="_blank" size="medium" ]Angel Heart [Blu-ray][/amazon_image]
A visually slick combination of film noir and voodoo horror, it features Mickey Rourke as NYC Private Detective Harry Angel. He's contracted by Louis Cypher (a sinister Robert DeNiro) to find Johnny Favorite, a missing singer and WWII veteran who has suffered amnesia. But he owes Cypher a mysterious debt. Angel's findings take him to New Orléans and into a hellish nightmare.
5. "Manhunter" (1986)
[amazon_image id="B005CM1ICK" link="true" target="_blank" size="medium" ]Manhunter [Blu-ray][/amazon_image]
A Hannibal Lecter film predating "Silence Of The Lambs", "Manhunter" is based on Thomas Harris's novel "Red Dragon"and directed by Michael Mann ("Heat"). ( Factoid; He also wrote "Straight Time").  It has the distinction of being the first serial killer profiler film. William Petersen ("C.S.I.") is pitch-perfect as profiler Will Graham, a man who gets too wrapped up in the minds of the serial killers he hunts down.
The aforementioned Brian Cox plays Lector. He's more understated than Hopkins, but still charmingly evil. And Tom Noonan will make your skin crawl as serial killer Francis Dolarhyde. The 80's soundtrack and Mann's love of day glow pastels have dated this film a bit, but it still packs a sinister punch.
*Mann's 1999 Nicotine whistleblower film "The Insider" is another overlooked film, with a great performance from Russell Crow.
4. "Superstar: The Karen Carpenter Story" (1987)
Never officially released, this is the story of the life and death of singer Karen Carpenter. It's shot using Barbie dolls instead of live actors. This may sound ridiculous, but it gives the film a unique, unsettling texture that keeps you captivated, and it's an odd yet fitting tribute to the anorexia plagued singer. Director Todd Haynes ("Velvet Goldmine") was sued by Carpenter's brother and band mate Richard, and lost his film rights. I saw it years ago via a bootleg VHS tapes. Even through that degraded quality, the film was striking.
But thanks to YouTube you can check it out for yourself by clicking here.
3. "The House Of The Devil" (2009)
[amazon_image id="B002OVO17Q" link="true" target="_blank" size="medium" ]The House of the Devil [Blu-ray][/amazon_image]
Easily my favorite horror film of the 00's, director Ti West cleverly shoots, edits, and scores "House Of The Devil" so that it looks and feels just like an early 80's slasher pic. What makes the film so chilling are the long, interminable moments of quiet. The premise is simple. College girl goes to babysit for a mysterious couple and bad things happen, but it's perfect execution makes it a must see for old-school horror fans.
*Keep an eye out for Tom Noonan again, playing another creepy character.
(Available on Netflix Streaming)
2. "Zodiac" (2007)
[amazon_image id="B0013BCWEW" link="true" target="_blank" size="medium" ]Zodiac (Director's Cut) [Blu-ray][/amazon_image]
Director David Fincher  mentioned in an interview that he was annoyed that he won an Oscar for "The Social Network" and not for "Zodiac". He's right. It's an epic portrayal of America's first taste of domestic terrorism via the Zodiac killer, who flustered cops, obsessed journalists and made everyone lock their doors at night.
In the end, I think audiences want a wrapped up ending, and the fact that the Zodiac Killer was never caught made people disinterested. But for those who enjoy a brain teaser of a film with great performances from a stellar cast , "Zodiac" makes for a gripping thriller and is an unsung masterpiece.
(Get The Director's Cut if you're buying DVD/Blu-ray. Awesome extras and extended scenes).
And check out where Zodiac ranks on my 11 Best Movie Commentaries.
1. "Seconds" (1966)
[amazon_image id="B00CUKTGEE" link="true" target="_blank" size="medium" ]Seconds (Criterion Collection) [Blu-ray][/amazon_image]
Director John Frankenheimer's "Seconds" plays like a full length "Twilight Zone". Middle-Aged Arthur Hamilton (John Randolph) is dissatisfied with his work and his family. He desires to be young again and start over. Well He gets that chance when he consults with the shadowy organization "The Company". They fake his death, give him a new identity and transplant him into a new body.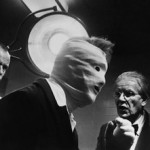 Instead of feeling renewed, Arthur (now played by Rock Hudson) unravels, unable to adjust to his new life and regretful for abandoning his wife. It's a pointed reminder to "be careful what you wish for" and builds to a disturbing conclusion.
So that's my Top 30 Most Underrated Movies Of All Time! I hope you enjoyed, and that I've named some of your favorites as well as exposed you to some new films worthy of your time.
What films would you add to the list? Sound off below.
And for you Horror Movie Fans; make sure you check out my list of 40 Great But Forgotten Horror Movies, for more underrated films to watch over Halloween or whenever you need a good scare.