SLIS's 15 Most Anticipated Rock Albums of 2018: the alternative and metal releases we can't for this year.
Did you survive 2017? Well 2018 is probably gonna be just as crazy, so we need some new tunes to power though it.
Luckily there's a host of upcoming alternative and metal albums we're excited about hearing this year, and we're here to tell you about it.
So here's our 2018 picks that we're most excited about. If you're looking to pre-order entries that have official release dates, simply click on the album cover image to go to Amazon.
15. The Black Queen (TBA)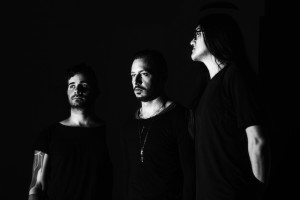 Ex-Dillinger Escape Plan vocalist Greg Puciato was a revelation on his new electronic based band's 2016 début album, so we're super stoked about their follow-up due sometime this year.
14. Superchunk What a Time To Be Alive

90's college rock darlings are back with an album title that shows they've been keeping abreast of current events.
13. Moby Everything Was Beautiful, and Nothing Hurt (March 2nd)

The techno icon has been re-energized thanks to the waking nightmare that is the Trump administration, as shown on his killer 2017 album More Fast Songs About the Apocalypse.
And his follow-up Everything Was Beautiful, and Nothing Hurt is sure to follow a similar lyrical vein as he told Billboard: "The punk rocker in me wants to yell at us as a species and say, 'Stop making these terrible choices,' but the other part of me who's maybe aspiring to some enlightenment just wants to try and be understanding and compassionate."
12. Baroness (TBD)

The southern metallers are prepping their follow-up to their critically acclaimed 2015 album Purple. Care to place your bets on what color the new album will be called?
11. C.O.C. No Cross, No Crown (Jan 12th)

The sludge punk metal icons are back with Pepper Keenan in tow. Reviews have been generally positive, if not over the moon.
10. Machine Head Catharsis (January 26th)

Frontman Rob Flynn is promising yet another musical shift from the metal juggernauts, telling Metal Hammer "If The Blackening was us at our most thrashing and aggressive, this is probably the most melodic and most grooving we've been. There's thrashy bits here and there and it's heavy, but it is a very groovin', rockin' melodic record."
*Update/mini-review: the new album is insane: a bit overlong and all over the place, but perhaps the most audacious move an established metal band could take in 2018. Machine Head are never afraid to be divisive, so perhaps a polarized response was to be expected. Overall, we give it 3 out of 5.
9.Ministry AMERIKKKANT (MARCH 9)
Ministry are always at their best when America is in political shambles, so we're hoping that Amerikkant is the long-awaited return to form after the band's subpar output this decade.
8. Monster Magnet Mindf**ker (March 23rd)
The stoner rock icons are readying their first album since their 2015 deluxe re-imagining of Mastermind, and with a title like Mindf**ker, expect frontman Dave Wyndorf to continue to fly his freak flag high.
7. Judas Priest Firepower (March 9th)

The metal legends are back with longtime producer Tom Allom at the helm. Expect vintage riffs and shrieking falsetto in all its glory.
6. The Breeders All Nerve (March 2nd)

The 90's alt-rock collective fronted by the Deal sisters is back with their first album since 2008.
5. Alice in Chains (TBA)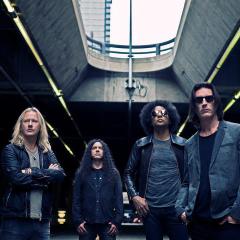 The grunge icons are headed to their home turf of Seattle for their follow-up to The Devil Put Dinosaurs Here. Expect guttural vocal harmonies and brutal riffs to caress and pulverize your eardrums.
4. My Bloody Valentine (TBA)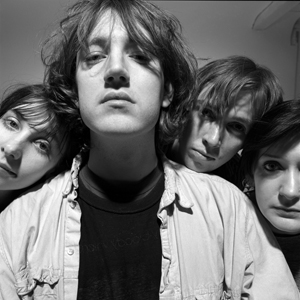 The dream pop icons finally released their long-awaited follow-up to 1991's Loveless back in 2013, and m b v was largely worthy of the wait. And it looks like we won't have such a painful wait for a follow-up, with mastermind Kevin Shields teasing new music for this year.
3. A Perfect Circle (TBA)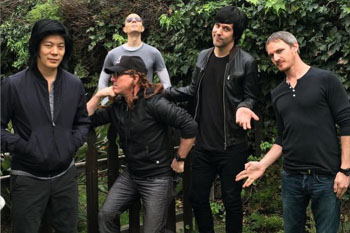 After coming off their 2017 high-profile tour, APC are indeed back and have already released two new singles, so expect to see their first album since 2004 at some point this year. Just remember to shelve your smart phone if you're seeing them live anytime soon.
2. The Smashing Pumpkins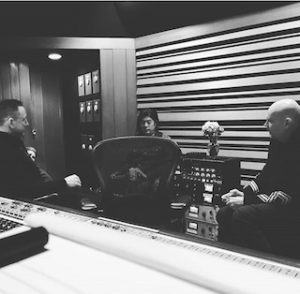 There's all sorts of rumors in Pumpkin land as of late, but a reunion (at least a partial one) seems set and Rick Rubin is apparently producing the new album. When and if it'll come out is anyone's guess but we're hoping it's this year, since the reported original lineup reunion was first teased back in 2016. So put it out Today, Tonight, Tonight, or sometime soon already!
1. Tool (TBA)

Okay, Okay. I think I've included Tool in pretty much every most anticipated albums list this site has ever done. But this really appears to be (hopefully) happening in 2018. The band have teased their progress, saying the music is done, so now we're just waiting on Maynard to finish his vocals.
Musicians, like Tom Morello have even heard some of the new music and are saying nothing but good things. So c'mon guys, we're not getting any younger here! Don't expect to hear anything until at least the fall though.
So that's our list! What major upcoming new releases did we forget? Let us know in the comments.