Listen to new Jesus and Mary Chain Song 'Amputation': listen to first single off of Damage and Joy, the band's first new album in 18 years.
Scottish noise gods The Jesus and Mary Chain ave been teasing new material for awhile now, and Creation Record's head honcho Alan McGee predicted we'd have new music by spring. And today they made it official: the band will release Damage and Joy, their first release since 1998's Munki, next year.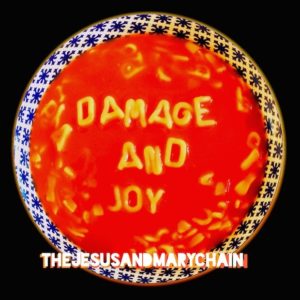 The album (produced by Killing Joke's Youth, who also contributed on bass) won't be released until March 24th, 2017 (on ADA/Warner Music), but they're giving a fans a taste by releasing their first single, entitled Amputation, which premiered on Steve Lamacq's BBC Radio 6 show. You can listen to it via YouTube below:
The track picks right up where the Reid brothers left off, full of crunching distortion, gleeful feedback and sneering vocals over a skittering dance beat. Shoegaze goodness. JAMC fans should be pleased. So take a listen to the Soundcloud embed, and check out the full Damage and Joy track listing at the bottom of the post.
The Jesus and Mary Chain Damage and Joy track-listing:
01 Amputation
02 War On Peace
03 All Things Pass
04 Always Sad
05 Song For A Secret
06 The Two Of Us
07 Los Feliz (Blues and Greens)
08 Mood Rider
09 Presidici (Et Chapaquiditch)
10 Get On Home
11 Facing Up To The Facts
12 Simian Split
13 Black And Blues
14 Can't Stop The Rock
2017 is looking like one rough year (as if 2016 wasn't brutal enough), but new JAMC will surely make it more bearable.