This is Part 3 in our series of the 60 Most Badass anti-heroes in film, tv and comics!
I'll have Amazon links under each entry for anyone looking for Blu-rays or books related to characters listed.
SPOILER ALERT: Some entries contain spoilers while discussing certain anti-hero attributes.
24. Judge Dredd 
[amazon_image id="1906735875″ link="true" target="_blank" size="medium" ]Judge Dredd: Case Files 01[/amazon_image]
Forget the Stallone turd, because the original  Dredd Comic series rules (Dredd 3-D is pretty good too). In a dystopian future, crime is so out of control that police now serve as judge, jury and executioner.
Dredd is the most dogmatic of the bunch, only seeing things in black and white, and executing criminals with extreme prejudice. But if you're an innocent victim, you certainly want him in your corner.
23. Travis Bickle (Taxi Driver)
[amazon_image id="B004IFYMYI" link="true" target="_blank" size="medium" ]Taxi Driver [Blu-ray][/amazon_image]
Bickle is disturbing and dangerous because he's so lost in his own madness. But it's kind of hard not to root for a guy who saves a child prostitute, albeit the bloodiest way possible.
What you have a problem with him making my list? You talking to me?

22. The Incredible Hulk (Marvel Comics)
[amazon_image id="0785163883″ link="true" target="_blank" size="medium" ]Hulk: Season One[/amazon_image]
Sometimes Hulk fights on the right side, and at other's he just wants to smash! But at the heart of the monster is Bruce Banner, always struggling to contain the beast within, dealt with a curse beyond his control or cure.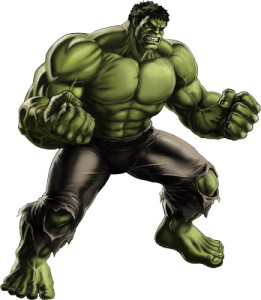 21. Tyrion Lannister (Game Of Thrones)
[amazon_image id="B00DY9GSAU" link="true" target="_blank" size="medium" ]Game of Thrones: The Complete Third Season Limited Edition Amazon Exclusive (Blu-ray/DVD Combo + Digital Copy)[/amazon_image]
He's a drunk unloved son from a ruthless royal family . But Tyrion is always one step ahead of his evil father, sister and nephew, posing a threat to their legacy. He also slings hilarious insults in the process.
20. Carrie Mathison and Nicholas Brody  (Homeland)
[amazon_image id="B009LDCZDC" link="true" target="_blank" size="medium" ]Homeland: The Complete Second Season [Blu-ray][/amazon_image]
A true anti-hero power couple: Matheson is a workaholic who's fragile mental state compromises her counterterrorism work. This reaches its nadir when she falls in love with Nicholas Brody, the man she's targeted as a domestic terrorist.
But is he an evil terrorist or just a soldier brainwashed by Islāmic radicals? Can he overcome his demons? The fact that Matheson still isn't sure constantly tests our sympathies and suspicions.
19. Vic Mackey (The Shield)
[amazon_image id="B002M2T1UO" link="true" target="_blank" size="medium" ]The Shield: Complete Series[/amazon_image]
Mackey: Good cop and bad cop left for the day. I'm a different kind of cop. Mackey (Michael Chiklis) busts the bad guys but not by the book. And he has no qualms with robbing his prey to pad his own pockets.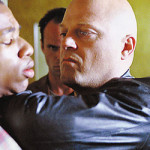 He's a brute, doting father, and civil servant, but even he can't keep his personas straight.
*Shield alumni Walt Goggins deceivers anti-hero props for his role as Boyd Crowder in Justified.
18. Frank Bullitt (Bullitt)
[amazon_image id="B000MV90IU" link="true" target="_blank" size="medium" ]Bullitt [Blu-ray][/amazon_image]
Steve McQueen created the anti-hero cop template as Bullitt.  He's the original loose cannon working outside the system to enact his vision of justice. And while his car pursuit screams reckless endangerment, it still thrills:

17. Lisbeth Salander (The Girl with the Dragon Tattoo)
[amazon_image id="B005JTLTF2″ link="true" target="_blank" size="medium" ]Dragon Tattoo Trilogy: Extended Edition [Blu-ray][/amazon_image][amazon_image id="B003Y5H5HO" link="true" target="_blank" size="medium" ]The Girl with the Dragon Tattoo[/amazon_image]
Salander is a psychologically troubled computer hacker and cyber criminal prone to violence against those she finds abhorrent.
But given her troubled childhood and history of sexual abuse, it's impossible not to root for this punk underdog, esp. when it's against her oppressors.
16. James Bond
[amazon_image id="B006U1J5ZY" link="true" target="_blank" size="medium" ]Bond 50: The Complete 22 Film Collection [Blu-ray][/amazon_image][amazon_image id="B007REV4YI" link="true" target="_blank" size="medium" ]Skyfall (Blu-ray/ DVD + Digital Copy)[/amazon_image]
007 serves king and country, but his callous nature troubles.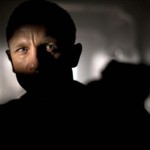 He kills with no hesitation (always followed with a one-liner), and discards women like playthings. Casino Royale explained Bond's anti-hero motivations via his psychological damage, making him compelling as ever.
15. Popeye Doyle (The French Connection)
[amazon_image id="B008YAPRPG" link="true" target="_blank" size="medium" ]French Connection [Blu-ray][/amazon_image]
Detective Doyle (Gene Hackman) is a drunk bigot who disregards procedure. He gives little thought to collateral damage during a high-speed chase, and he shoots suspects in the back! But we still root for him to take down his prey.
14. Walker (Point Blank)
[amazon_image id="B00097DY2A" link="true" target="_blank" size="medium" ]Point Blank[/amazon_image]
Lee Marvin is one tough bastard as Walker, a double-crossed mobster left for dead. But he's too tough to die and dishes out cold hard revenge on the man who left him for dead and stole his money, and his wife.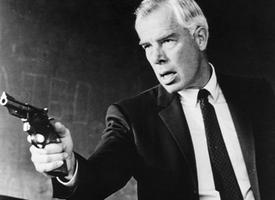 Walker has it in for them both, and anyone associated with them. In the end, Walker is less about the money than indignation. He'd rather murder than play the fool.
13. The Punisher (Marvel Comics)

Frank Castle was a Vietnam Vet whose family were murdered by mobsters. After this tragedy, Castle shuts down every part of his humanity and exists only as a killing machine.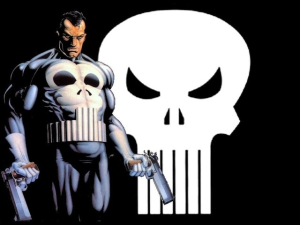 If you're a criminal in any capacity Castle will kill you sans hesitation. For him, crime is a war and there can be no survivors, including his soul.
12. Mad Max

Max (Mel Gibson) was an honest cop whose wife and child are murdered by a biker mob. After he takes revenge, he wanders the post apocalyptic wasteland like a stray animal.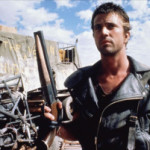 If he offers help it's for a price. But his humanity shines through when innocent lives are threatened.
11. Dirty Harry
Harry Callahan (Clint Eastwood) is a cop who isn't afraid to violate civil liberties to get the job done as he sees fit. For Harry vengeance trumps justice, and his biggest battle isn't with the top brass, but with his short fuse.
10. William Munny (The Unforgiven)/ The Stranger (High Plains Drifter)

Our second Eastwood entry celebrates his two best western roles.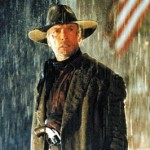 In The Unforgiven Eastwood plays William Munny, a former outlaw who has sworn off booze and killing until he's offered some big money for a revenge killing. He slips back all too easily into his murderous ways, as much as it troubles him.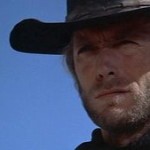 Eastwood plays The Stranger in High Plains Drifter, a spirit of vengeance who helps a town fight back against outlaws. But he goes above and beyond in his torture and killing of the enemy.
*Honorable mention goes to his role as The Man With No Name in Sergio Leone's Dollars trilogy.
9. Walter White (Breaking Bad)
Walter is a terminally ill man who sells meth to provide for his family before he dies. But the drug trade brings out a merciless streak and his own self-pity helps rationalize his descent into corruption.
8. Dexter Morgan
Dexter is a serial killer who kills serial killers. By channeling his instincts into murdering undesirables, he offers wish-fulfillment for the audience. The fact that he cares for his sister and his son, show hints of humanity that elevate him above the average psychopath. But how will his saga end?
7. Michael Corleone (The Godfather)

Corleone (Al Pacino) lives to conquest in the name of his late father and family legacy. But all the money and influence can't fill his huge vacancy of a heart.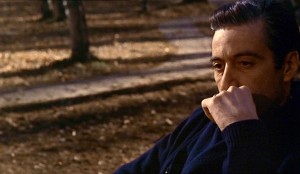 He alienates his wife, and will kill anyone who gets in the way of his enterprises, even if that person is his brother.
Honorable mention goes to Pacino's performances as Tony Montano (Scarface) and Carlito Brigante (Carlito's Way).
6. Rorschach (Watchmen)

Rorschach's extreme right-wing views offer no middle ground when doling out punishment. But given his abusive childhood, you understand why he fights to protect the innocent with such an extreme agenda.
His defiant nature allows nothing to alter his philosophy.  Or as he would say: No. Not even in the face of Armageddon. Never compromise.
5. Batman
So how can Batman be our greatest superhero and an anti-hero? Well he's no saint. Despite his current no killing philosophy, he had no qualms in the good ole' days: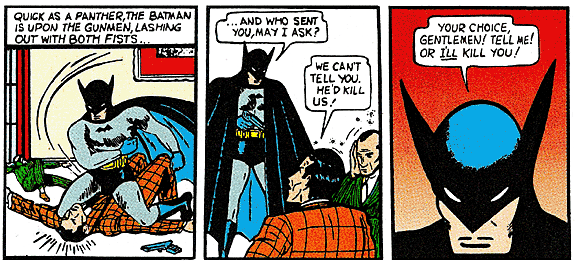 And  his dark persona in Frank Miller's The Dark Knight Returns was so militant with fighting crime that he battles the police, and even Superman for trying to stop him.
Christopher Nolan's Bat-film trilogy expanded on these anti-hero traits.  Regardless, Bat's heart is always in the right place.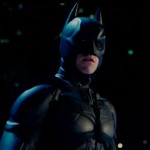 4. Wolverine

Logan (Wolverine) is an ageless, nearly indestructible mutant. He fights for his kind but isn't afraid to play dirty. When he goes into his berserker rages, he kills without hesitation, almost in a possessed animal state.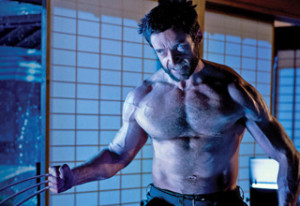 Despite his violent nature, he always fights for the underdog, and ends up on the right side of humanity. This has made him a timeless anti-hero in comic books and cinema.
3. Tony Soprano

Click here to read how the late James Gandolfini changed TV forever as Tony Soprano .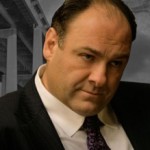 But in a nutshell, his duality as loving family man/brutal mobster was revolutionary, and every anti-hero TV that's followed have borrowed from his blueprint.
2. Han Solo

He's a disagreeable outlaw, who's only interested in saving Princess Leia for financial reward. But in the end, his conscience (and affection for Leia) spurs him to help the Rebel Alliance.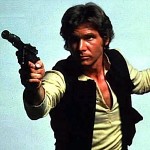 And another reason he's a badass anti-hero; He shot Greedo first, dammit!
1. Snake Plissken (Escape From New York)
Escape director John Carpenter: His lines indicate that he doesn't know who's President, he doesn't know what's what, or where he's going, and he doesn't care, nonetheless. He's the kind of a guy after my own heart."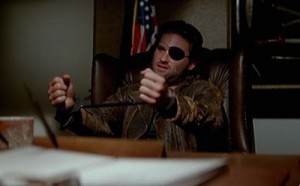 This revealing bit from the Escape from New York DVD commentary explains Snake Plissken's badass appeal.
The President of The U.S. is trapped inside the NYC prison state.
If Plissken (Kurt Russell) will rescue him,  he'll get a pardon for his criminal past. Beyond that, he doesn't give a shit, except that he'll be killed if he doesn't succeed within 22 hours.
After saving the President, he destroys a tape that might save the U.S. from nuclear war. That's right. He'd just assume let the country blow-up instead of respecting authority!
And that's why he's the most badass anti-hero of all time.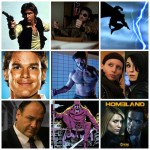 So that's it! My list of the 60 best Anti-Heroes of All Time. Do you agree with my choices? Would you rearrange the order or see any glaring omissions? Chime in below.