Check out our list of the Best Cover Songs Of All Time…
A good cover song should do one of four things:
(1) radically change the song structure to bring new life to the tune.
(2) strip the song structure to its basic elements to showcase the raw components that make the song compelling.
(3) keep the arrangement traditional, but amp up the energy level, exposing the song's emotional resonance. or….
(4) be so bat-shit weird that you can never hear the original version the same way ever again.
This is one reason there are so many BAD covers out there; few can get it right.
But here are 60 that do. Some are renown classics, and others are more left-of-center choices.
But in the interest of diversity I don't think Jimi Hendrix's seminal cover of All Along The Watchtower or The Beatles Twist and Shout need any more accolades. I realize this may conflict with the all time description but oh well. This is my list!
And for artists that have done more than one great cover, I've done a few ties.
If you wish to preview or buy any of these songs from iTunes, I'll have a playlist at the bottom with all songs that are available. Let's begin (in no particular order).
60. Lay Lady Lay-Ministry
A little known cover off the underrated Filth Pig record. The band (featuring the late Mike Scaccia)keeps the arrangement surprisingly tender and melodic, but Jourgensen's ragged vocals make this one kooky, fun cover of Bob Dylan's classic.
59. Surfin' USA-Jesus And Mary Chain
The Beach Boys classic gets a garage fuzz makeover in this B-side rarity.
58. Planet Caravan-Pantera
A rare tender moment from the Texas metal icons with this ethereal Black Sabbath cover.
57. White Wedding-Queens Of The Stone Age
A torch song version of the new wave classic. Hard to find…
56. Mony Mony-Billy Idol
Speaking of Billy, I always dug his Tommy James And The Shondell's cover….but I like the live music video version instead of the radio single.
55. Strange Days–Prong
A heavy take on the Doors tune.
54. Sweet Jane-Cowboy Junkies
A smooth cocktail lounge twist on the Velvet Underground classic.
53. How Soon Is Now-Love Spit Love
This underrated side project from Richard Butler (Psychedelic Furs) is a funky, techno-laced take on the Smith's classic. Too bad it was the theme song for a shit tv show.
52. I Keep Coming Back-Afghan Whigs
A dark gothic take on the soul track by Tyrone Davis. From the amazing Gentlemen album.
51. Just Like Heaven-Dinosaur Jr.
J. Mascis gives a nice noise rock makeover to the pop goth Cure classic.
50. Common People/Rocket Man/Mr Tambourine Man-William Shatner
You haven't lived until you hear this warped version of Pulp's biggest hit sung by William Shatner, Joe Jackson and Ben Folds. And let's not forget his manic takes on Elton John and Bob Dylan. So bad it's….amazing.

*Crispin Glover's cover of Nancy Sinatra's These Boots Are made For Walking is another great wacko cover.
49. My Michelle-Dillinger Escape Plan
Guns'N'Roses as sung by a mental patient (well technically that could apply to Axl Rose as well).
48. Baker Street-Foo Fighters
The fact they made Gerry Rafferty's cheesy song compelling is testament to Dave Grohl's talents. Great bottom heavy riff at the outro.
47. In-A-Gadda-Da-Vida-Slayer
Slayer trims the fat on this psychedelic Iron Butterfly jam from the Less Than Zero soundtrack.
46. Blue Monday-Orgy/Flunk
A good New Order cover from a short-lived band. Or go with Flunk's haunting acoustic version (which sounds very Bjork-esque).
45. Kick Out The Jams-Henry Rollins and Bad Brains
A 90's hardcore take on the MC5 garage proto-punk tune.
44. Everybody Knows-Concrete Blonde
A great Leonard Cohen cover with soulful vocals from Johnette Napolitano (both this and Jams are from the Pump Up The Volume Soundtrack)
43. Head On-The Pixies
A barn-burning rendition of the Jesus and Mary Chain college rock staple.
42. Mad World-Gary Jules
A spectral take on a Tears For Fears tune.
 41. Hot For Teacher-Ween
This concert staple from this quirky band (who sadly broke up) is just badass. Too bad it was never included on an album.
40. You Really Got Me-Van Halen
Speaking of Van Halen, this Kinks cover remains one of their best tunes, prefaced by Eddie's guitar pyrotechnics on Eruption.
39. Immigrant Song-Karen O and Trent Reznor
Killer take on Led Zep's song. From The Girl With The Dragon Tattoo soundtrack.
38. Ain't That A Shame-Cheap Trick
An energized live romp of Fat Domino's 50's classic.
37. What A Wonderful World-Joey Ramone
The late punk frontman does a wistfully rocking version of Louie Armstrong's sentimental tune.
36. Summertime Blues-Blue Cheer
The loud as shit rock band take Eddie Cochran's rockabilly track to ear bleeding rock nirvana.
35. People Are Strange-Echo And The Bunnymen
The New Wave quartet do a smooth version of the quirky Door's tune.
34. Feeling Good-Muse
A lame show tune gets an operatic makeover from the neo-glam architects. Suck it Michael Buble.
33. Tainted Love-Soft Cell
A classic new-wave cover of a 60's soul tune.
32. Down In The Park/Sweet Dreams-Marilyn Manson
A great version of Gary Numan's dystopian tune and a dark take on the Eurythmics classic. I can't choose!
*Foo Fighters also do a pretty cool version of the Numan track.

31. Night And Day-U2
A sweeping, majestic chill-inducing Cole Porter cover.
30. Imagine-A Perfect Circle
A dark meditation on John Lennon's anthem.
29.Wax and Wane/No Ordinary Love-Deftones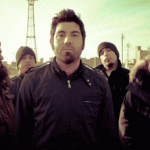 This band has done a bunch of great covers, but their versions of Cocteau Twins and Sade (respectively), are true gems. (Check out my review of their new album).
28. Supernaut-1000 Homo Dj's
What happens when Trent Reznor jams with Ministry? This great Sabbath cover.
27. I Just Don't Know What To Do With Myself-The White Stripes
Great Burt Bacharach/Dusty Springfield cover.
26. China Girl-David Bowie
Bowie takes Iggy Pop's dark tune (which he produced on Pop's The Idiot) and gives it a soulful take.
* Trivia: Stevie Ray Vaughn plays guitar on that track. And did you know Bowie just released a new song?
25. The Passenger-Siouxie And The Banshees
Speaking of Iggy, Siouxie and co. do a fantastic take on his strident anthem. Their cover of the Beatles Dear Prudence is also excellent.
24. I Fought The Law-The Clash
A great punk cover of the Crickets song.
23. Shadowplay-The Killers
Joy Division, made dancier and less depressing.
22. Walk This Way-Run DMC
The song that put rap-rock on the map, and gave Aerosmith a comeback.
21. Bring The Noise-Anthrax and Public Enemy
A heavier rap-rock cover of the Public Enemy call-to-arms.
20. Ring Of Fire-Social Distortion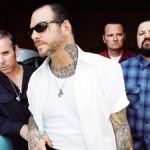 A turbo charged version of Johnny Cash's ode to his wife.
So that wraps up the 60 Best Covers of All Time Part 1!
Now go check out Part 2 For the Top 19.
And here's the iTunes playlist for available tracks 60 through 20: