20 Most Anticipated Rock Albums of 2015: 20 must have rock discs for the new year 
There's a lot for rock fans to look forward to in 2015. To help with your album hunting needs, we've compiled a list of the top 20 discs that should make fans of alternative, metal, goth, electronica and film music excited.
We'll have Amazon pre-order links for confirmed releases, including release dates. We'll also note albums that are long shots but that we're still cautiously optimistic will be put out sometime this year.
Off we go:
20. The Darkness 'Cliffhanger' (release TBD)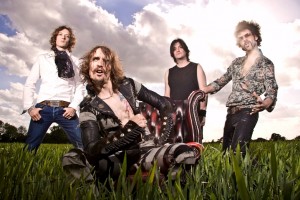 English glam revivalists are working on a new disc with new drummer Emily Dolan Davies. Frontman Justin Hawkins commented that the new album, tentatively titled Cliffhanger will be "similar to what we did on the first record [2003's Permission to Land], where there was every different type of rock song on there. Change is good and we are changing massively on this next record, sonically and in appearance. Everything is pretty much going out of the window."
19. PJ Harvey (release/title TBD)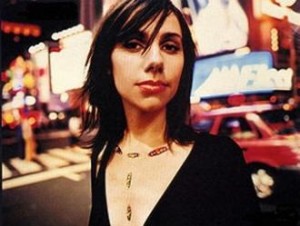 Harvey's first release since 2011 will have a most ambitious recording process: she and her band will be performing in a glass encased studio for 3000 lucky ticket winners.
18. The XX (release/title TBD)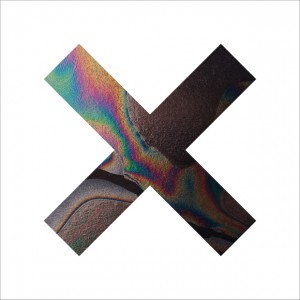 The moody trio has been hard at work on their new opus, recording in locations like Marfa, TX. Key sonic architect Jamie xx will also be releasing his second solo effort sometime this year.
17. The Cult (title/release date TBD)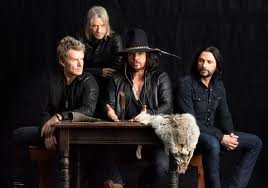 The band's official Facebook page released the following New Year's greeting:
"CULT FAMILY SENDING NEW YEARS GREETINGS FOR 2015 TO ALL OF OUR FRIENDS AND SUPPORTERS / FOLLOWERS AROUND THE GLOBE. STAY WITH US FOR ANNOUNCEMENTS FOR NEW MUSIC AND LIVE SHOWS LATER IN THE YEAR …." 
That's good enough for us to say "Yay-uh!"
16. The Cure (2 albums,title/ release TBD)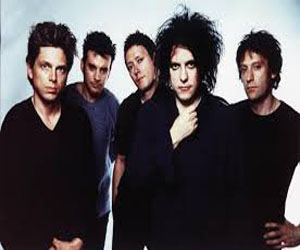 Robert Smith promised THREE new Cure albums last year, and we're still waiting. A notoriously slow worker, let's hope he cures our need for new music in 2015.
15. Smashing Pumpkins-Day For Night (release date TBD)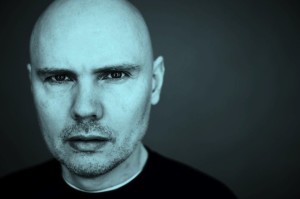 Corgan and Tommy Lee surpassed expectations with the brief yet punchy and catchy Monuments to an Elegy. The band are on tap for their 2015 follow-up Day for Night, which has been rumored to be a heavier beast.
14. Danzig (3 albums, name/release dates TBD)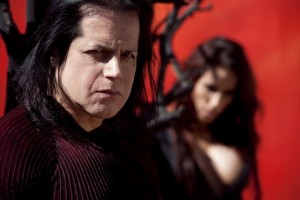 In my recent interview with Glenn Danzig, he stated that a covers album, an Elvis covers EP, and a new original Danzig album were all due for 2015. An artist prone to running behind schedule leaves this all to conjecture, but it would be devilishly pleasing if it all comes out as scheduled.
13. Killing Joke (name. release date TBD)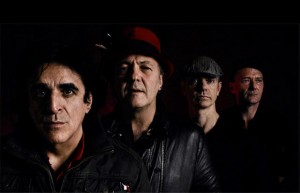 Killing Joke are that rare band that just get more feisty and ambitious with age, and a recent Facebook status update seems to promise new music for this year:" Our new studio album and our third for Spinefarm/Universal is proceeding at pace. Stay tuned for news very soon." Maybe a U.S. tour to follow? Pretty goddamn please?!
12. TIE: Massive Attack/Portishead (Both TBD)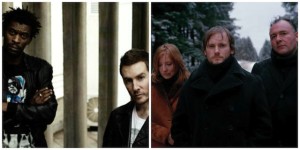 The two titans of trip-hop have both been working on new material.  Whether we'll get something from either act this year is iffy, but fingers crossed.
11. Giorgio Moroder-'74 is the new 24′ (release TBD)
Thanks to Daft Punk, the Italian cinematic  disco/synth-pop pioneer is back in the spotlight and has a new album 74 is the New 24 set for release later this year. While I'm not crazy about the collaborators (Charli XCX, Britney Spears, Sia=meh, meh, and meh) it'll be cool to hear new tunes from an underrated genius.
10. Deftones (title/release date TBD)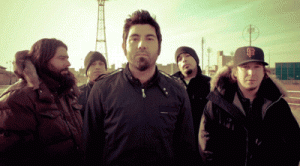 The Deftones have been on a roll, and their follow-up to 2012's excellent Koi No Yokan is planned for this year. Whether Eros, their last effort with late bassist Chi Cheng will be released is anyones guess.
9. Bjork (title/release date TBD)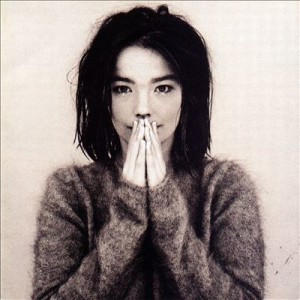 The eccentric songstress is working on her first album since 2011, aided by producer the Haxan Cloak.
8.Failure (title/release TBD)
On the heels of last year's successful reunion and release of two singles, the reunited trio are working on finishing their long-awaited comeback album. When I spoke to frontman Ken Andrews last year, he said the band will have new music out early this year.
7. Radiohead (title/release TBD)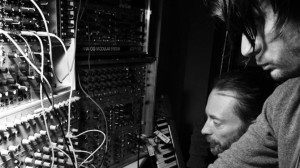 Confession; I haven't really given a shit about Radiohead since 'OK Computer'. I know I'm in the minority, so I included this anyways as they're at work on their latest. But who knows, maybe they'll plug-in their guitars and act like they're enjoying making rock music and I'll get back on board.
6. Muse (title/release date TBD)
Matthew Bellamy has promised the new Muse album will be a return to heavier riffing, featuring production by Mutt Lange (AC/DC, Def Leppard). We'll just have to wait and see.
5. Marilyn Manson-'The Pale Emperor' (release date January 20th)
[amazon_image id="B00PEJG1K0″ link="true" target="_blank" size="medium" ]THE PALE EMPEROR [Deluxe Edition][/amazon_image]
After years of being seen as past his sell-by date Marilyn Manson has returned with some very strong singles from his upcoming release The Pale Emperor. It appears teaming up with film composer Tyler Bates ('Guardians of the Galaxy') has recharged his batteries and this could be the comeback album of the year.
4. Teenage Time Killer (title/release date TBD)
Man oh man, as far as alternative/metal/punk supergroups go, this is off the charts with street cred. Featuring Dave Grohl, Nick Oliveri and members of COC, Slipknot, Lamb of God, Prong, Clutch, Fear, and many more, this may be too good to be true, but we can't wait to hear the results.
3.John Carpenter-Lost Themes (release date February 3rd)
[amazon_image id="B00P2XKBEU" link="true" target="_blank" size="medium" ]Lost Themes[/amazon_image]
After years of scoring his films with his iconic and oft-copied electronic minimalist style, director John Carpenter is making an album just for the hell of it. And judging by first single 'Vortex' his fans base will soak it up gleefully like a sponge.
2. Tool (title/release date TBD)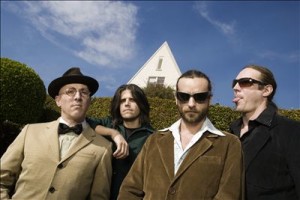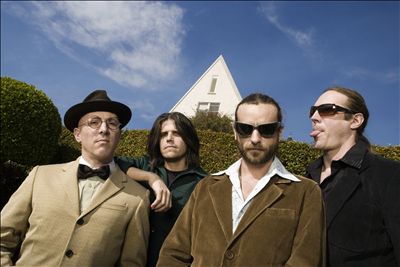 Another year passes, another hope for a new Tool album. But at least this time it feels plausible. Last year the group revealed legal troubles had stalled their creative output (its been almost 10 years since their last album!), but it looks like things are finally taking shape.
1. Faith No More (April, 2015)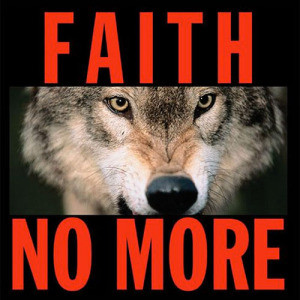 Almost 19 years later, the influential alternative act are releasing new material (their single Mother****er was released in November). Given fans (including myself) have been waiting for so long, the anticipation is through the roof.
Honorable mentions: Sleater-Kinney, Modest Mouse, Chromatics, The Prodigy, Diiv, Prong (covers album).
**AND the recently announced new EP for Aphex Twin due on January 23rd.
[amazon_image id="B00RZUVC7I" link="true" target="_blank" size="medium" ]Computer Controlled Acoustic Instruments pt 2 EP[/amazon_image]
So that wraps up our list of the 20 most anticipated albums of 2015. Any that you'd care to add to the list? Tell us in the comments.