Celebrating the 20 best movie sequels of all time…
Let's face it; most movies don't need a sequel. The majority of sequels, prequels, reboots, etc, are cash-grabs, and plot and relevancy is an afterthought.
But occasionally the stars align, and a sequel comes along that is either better than, equal to, or flawed but fascinating in comparison to the original movie.
Keeping that in mind, I've compiled a list of the Top 20 sequels ever made, covering a variety of genres. In order to keep things streamlined and less confusing, my criteria is that the movie has to be the second in a film series, so no threequels, prequels, reboots, or remakes.
If you'd like to add any of these to your collection, I'll have Blu-Ray/DVD links under each entry.
Let's begin:
20. French Connection II (1975)
John Frankenheimer's follow-up to William Friedkin's classic crime drama has NYC detective Popeye Doyle tracking down the drug dealer who eluded him by traveling to Marseille, France. The film doesn't try to top the original's classic car chase, but its breathless foot chase finale is thrilling.
19. Psycho II (1983)
As a general rule  anyone who touches Hitchcock's work is a blasphemer (yeah, I'm looking at you Gus Van Sant). So it's a miracle that Richard Franklin's follow-up to Hitchcock's classic works so well. Credit a lively performance from Anthony Perkins, and sharp gallows wit for much of its appeal. It can't top Hitchcock's classic, but it doesn't denigrate its legacy either.
18. Halloween II (1981)
John Carpenter's Halloween birthed the slasher genre, and remains the best of its kind. But the sequel is entertaining, and the hospital setting gives it an added unease. The fact that it takes place the same Halloween evening as the original gives it a satisfying continuity.
17. The Lord of The Rings: The Two Towers (2002)
Peter Jackson's second installment of the J.R.R. Tolkien trilogy was more epic in its visual scope than it's predecessor. And it's faster pace belies its long running time, making it less of a challenge to sit through than the other film's in the series.
16. Kill Bill: Volume 2 (2004)
Quentin Tarantino's follow-up is just as epic and thrilling as the first installment, with some amazingly disturbing and lurid imagery to compliment its storyline.
15. Star Trek II: The Wrath of Khan (1982)
William Shatner's epic 'KHAAAANNNNNN!!!!' war cry is the stuff of parody and kitsch, but this proved the best film of the original cast, with plenty of action to make up for its lifeless predecessor.
14. Evil Dead II (1987)
It ditches the original's scares for laughs, and is ground zero for the splatstick horror comedy sub-genre. And it made Bruce Campbell's Ash a horror movie icon. Groovy.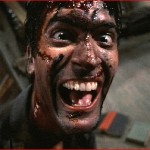 13. HellBoy II: The Golden Army (2008)
Guillermo Del Toro's vision became more emboldened and grandiose in this sequel, creating one of the most artfully shot comic book movies to date.
12. 28 Weeks Later (2007)
An underrated sequel that is just as rattling, intense and disturbing as its predecessor (and creator of the running zombie fad) 28 Days Later.
11. Terminator 2: Judgment Day (1991)
Terminator 2: Judgment Day (Skynet Edition) [Blu-ray]
James Cameron's original has a more satisfying narrative, but his sequel gives a lot of bang for its buck and its pioneering CGI still looks superior to much of the cartoonish digital animation that has followed.
10. Spider-Man 2 (2004)
Spider-Man 2 (+ UltraViolet Digital Copy) [Blu-ray]
Exceeds the first installment on all fronts with better performances, fight scenes and drama.
9. Dawn Of The Dead (1978)
Dawn of the Dead [Blu-ray]
Night Of The Living Dead's scarier and funnier sequel is equal parts social commentary and horror movie. Romero's shopping mall setting is a brilliant metaphor equating mass consumerism to being a zombie. It's gory sequences are some of the most wonderfully lurid ever filmed.
8. From Russia With Love (1963)
The second installment of the James Bond franchise helped set up many tropes and iconic moments of the series. It was the best Bond film ever made, until Skyfall came along.
7. Superman II (1980)

For a movie that changed director's mid-filming, it's amazing how well this turned out. But Superman facing off against three villains that shared his powers proved irresistible. Is it any wonder that Kneel before Zod became a pop culture catchphrase for Generation X?
6. X-2: X-Men United (2003)
Bryan singer's X-men follow-up gets everything bigger and better; more characters, more emotion, great action and a serious tone that helped set the template for more mature and existential comic book movies.
5. The Dark Knight (2008)
Nolan's follow-up to Batman Begins is a tad over-long, but amazing action scenes, dark grandeur and Heath Ledger's terrifying Joker performance makes it the best comic-book sequel to date.
4. Mad Max 2: The Road Warrior (1981)
The Road Warrior amps up the post-apocalyptic world of the original Mad Max, with a plausible dystopia of a world crippled by dwindling fossil fuel. It also has some of the best car-chases ever filmed.
3. Aliens (1986)
James Cameron's sequel can't top the visual panache and horror of Ridley Scott's Alien. It's more action than horror, punctuated with great raunchy humor. It launched a ton of great one-liners into the pop-culture lexicon.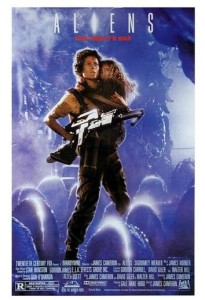 It also cemented Sigourney Weaver's Ripley as an action heroine icon, whose performance was so good she got an Oscar nom; even more impressive given the Academy's aversion to genre films.
2. The Godfather Part II (1974)
Which is better, part one or part two? This is an endless argument among Godfather fans. But to me it's no contest. The thrilling parallel stories of Michael Corleone's power grab and his father's rise to power flow seamlessly, and Michael's confrontation with his treacherous brother Fredo is drama of the first order.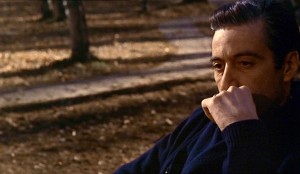 1. The Empire Strikes Back (1980)
Before Star Wars came along, sequels were the exception, not the rule. But George Lucas's space opera changed movies as we know it, for better and for worse. It also popularized the dark sequel concept, as almost every movie trilogy's second act has copied since.
As a child I didn't like Empire at first; I was unsettled by the unresolved ending. But that's what makes it genius, and gave kids some moral complexities' to chew on instead of  the usual tacked-on happy ending.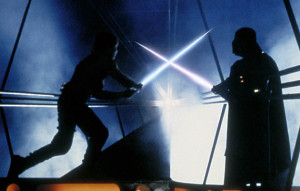 The revelation of Darth Vader as Luke's father remains one of the greatest twists in cinema. I pity kid's today who watch the movies in order of the inferior prequels. That surprise will be ruined for them.
So that's my list of the Top 20 best sequels ever made. Agree? Feel like I made glaring omissions, or disagree with my ranking? Chime in on the comment section below.