The Top 40 Most Underrated Singers in Rock Part 3
Okay, here we are for the last installment of the 40 vocalists that deserve far more credit then they've been given by the music industry at large. If you missed part 1 & 2 , catch up here  and here. I'll have YouTube links to specific songs highlighted in the list.  Off we go with the Top 10.
10. Jerry Cantrell
When one thinks of the Seattle 90's sound, it's 4 vocalists who share most of the credit (Cobain, Vedder, Cornell and Staley). And as iconic as Staley is, his support from co-vocalist, badass guitarist and primary songwriter Cantrell is what made their style especially unique. One of the few hard rock bands of that era to use dual harmonies, Cantrell's clean tenor was a perfect pairing with Staley's gravelly baritone (the chorus of 'Them Bones' is a perfect example). It's a testament to Cantrell that Alice are still out making great music in light of Staley's tragic demise. New lead vocalist William Duvall can never replace him but Alice continues to rock, and their last album 'Black Gives Way To Blue' was a nice return to form.
9. Elizabeth Fraser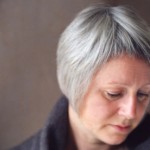 Fraser's ethereal voice combined with her unusual, often nonsensical lyrical style  (both of which had a huge influence on Sigur Ros) made her a unique presence with her former band the Cocteau Twins. She also lent guest vocals on the great Massive Attack  song 'Teardrop'. Sounding like a disembodied spirit, she has a soothing, intoxicating sound. A particular standout is  'I Wear Your Ring' from the Cocteau Twin's album 'Heaven Or Las Vegas'.
8. Corey Glover
In the late 80's, hard rock was almost exclusively caucasian in nature. When Living Colour arrived they were viewed as a fluke, which was ridiculous, given the genesis of Rock And Roll with early artists like Chuck Berry and later with Jimi Hendrix. Glover's vocals were phenomenal, with an amazing range and power. When Perry Farrell picked the band for the first Lollapalooza tour it was significant, as they were a precursor for rock in the 90's which had more ethnic diversity, infused with more elements of funk and hip-hop. Everyone remembers 'Cult of Personality', but check out  'Information Overload'  from their sophomore album 'Time's Up'. Living Colour are still around, but in much less prominence. They deserve better.
7. Dave Gahan
Depeche Mode are for the most part a dictatorship. Martin Gore writes 99% of the songs, and often saves the best tracks for himself to sing over. Gahan has long been seen as a utility player, more credited with being a great stage presence and not a vocalist of much regard. But if there's an award for most improved singer, Gahan wins hands down. Ever since taking vocal lessons to repair his voice weakened by years of drug abuse, it's as nimble an instrument than ever before. But like Alice In Chains, Depeche are at their best when the 2 engage in vocal harmonies. With Gahan finally having a bit more influence in the song writing process, he's proving more and more why he's integral to the band's success. My favorite of the 2 singing together remains 'Halo'  from their masterwork 'Violator', and for a solo Gahan moment 'It's No Good' is a perfect example (and a hilarious video). He also put out a solid solo album with 2007's 'Hourglass'.
6. Brett Anderson
When Britpop went big in the mid-90's, it was the Blur vs Oasis feud that garnered most of the press. But Suede (who go by the name 'The London Suede' in the U.S. due to copyright issues) were actually one of the first bands out of the gate. Suede never got their due globally, with only minimal success in America. Anderson's theatrical vocal style is clearly influenced by 70's glam rock, with a sense of overwrought melodrama that made all their songs larger than life ruminations on romance, heartbreak,and self discovery. 'The Wild Ones' is a sterling example of his vocal chops.
5. Bryan Ferry
Speaking of glam, Ferry came into prominence in the 70's glam rock era with his band Roxy Music. It's rumored that Bowie (how many times have I referenced him now?) felt threatened by Ferry's charisma. They were the epitome of artistic rock, concerned as much about visual presentation as their sound. When the band disbanded Ferry started a solo career which kept him popular throughout Europe, but had a more marginal presence in the states. Ferry is the ultimate Lothario, but he has a wariness that keeps him vulnerable. If James Bond could sing, he'd sound like Ferry.  His deep, granulated vibrato is a powerful instrument. Some great standouts in his career include the Roxy classic 'More Than This', the loungey romantic 'Slave To Love' and  'Shameless' off his recent album 'Olympia'.
4. Peter Murphy
I've mentioned several singers of the Gothic Ouevre in this list, but Murphy still reigns supreme. He truly sounds like a creature of the night. His resonant baritone used to dramatic effect, whether on the Bauhaus classic 'Bela Lugosi's Dead', or his solo masterpiece 'Cuts You Up'. Another Bowie (again!) devotee, post-Bauhaus he's carved himself an unusual niche, with his solo career combining elements of Goth, world music, pop, and glam. And to prove the old boy's still got it, check him belting out on 'Uneven and Brittle' off last year's album 'Ninth'.
3. Glenn Danzig
I have little doubt that if Danzig didn't' have such a disagreeable reputation he'd have a larger place in rock history. He created one of the best punk bands with the Misfits (and was by far the most memorable punk vocalist for pure singing ability), and went onto a solo career, which peaked commercially when 'Mother' became a rock radio hit in 1993 (6 years after its first release). But longtime fans know Danzig has put out a TON of great dark rock anthems, unafraid to inject some blues inflected melody into the heaviness. His mixture of Presley, Morrison and Howlin' Wolf  gives him a vocal punch that few others can keep match . My favorite Danzig tracks are when he starts off slow and then gets heavy. 'Dominion' off the criminally ignored Danzig 4p album is a great example. While many view him as a joke, and love watching him get punched out on YouTube, his body of work still rocks. Too bad the chip on his shoulder shrouds his impact.
*As a side note, when I was resizing all these headshots to fit properly, the only one that wouldn't shrink was Danzig's. Pretty funny.
2. Ian Astbury
I've written about the Cult many times, so if you want a full appreciation of why Astbury rules, check out  my previous blog post here and  you can also read my review of their latest album here. In many ways he shares vocal similarities to Danzig given their mutual admiration of Morrison, but Astbury is an optimistic searcher versus Glenn's pessimistic stance. It's that very earnestness that infuses his vocal style. In the 80's where every hard rock singer was singing castrato style to the point of shattering drinking glasses, Ian sounded deeply resonant, mystical and dynamic. Picking a singular track that shows off his talent is difficult, but anything off 'Love' or 'Electric' will do just fine.
1. Mike Patton
The vocalist and lyricist of Faith No More can do it all. He has one of the biggest vocal ranges in rock. He can go from a throat ripping shriek into hitting a smooth high note, making it look effortless. He incorporates elements of opera, death-metal, hip-hop and R&B, sometimes all in the same song. While he has a rabid cult fan base, the average joe or music critic just remembers Faith No More's one big hit  'Epic' (When VH-1 put them on a one hit wonder special it made me ill) and writes him off. But one look into his diverse career with FNM, Mr Bungle, Tomahawk, Fantomas, and endless other side projects he's put out, shows a guy who's skills have few boundaries and who is restless with creativity. His last album was a bunch of Italian pop song covers, for God's sakes.
When Faith No More reformed in 2009, they played to crowds in Europe and Central America, but only played a handful of U.S. cities due to their commercial fallout post 'The Real Thing'. This is criminal. Their follow-up album 'Angel Dust' remains one of the best albums of the 90's and their following 2 albums are solid. His other band Mr Bungle are perhaps one of the most insanely talented musical groups ever. Hitting several different genres all in one song, with breakneck intensity, they defy description.
Bottom line, the guy is a musical genius. To get some glimpses, check out Faith No More's 'Everything's Ruined' and Mr Bungle's 'Carousel'.
Well that's it for my Top 40 most underrated  singers. Do you agree? What are your favorites who you think deserve more credit for their musical contributions? Sound off below. And if you want to compare my list to Rolling Stone's, here's their top 100.
And stay tuned later this month when I'll compile a list of most underrated guitarists.