The Top 40 Most Underrated Guitarists in Rock Part 2
Here we are with the 2nd installment of the most underrated guitarists in rock. You can catch Part 1 here.
If you're curious to check out any of the songs or artists mentioned, just click on the album images to purchase from  Amazon.
27. Wayne Hussey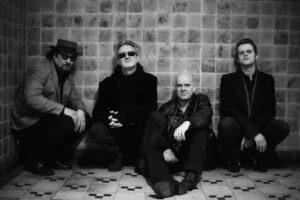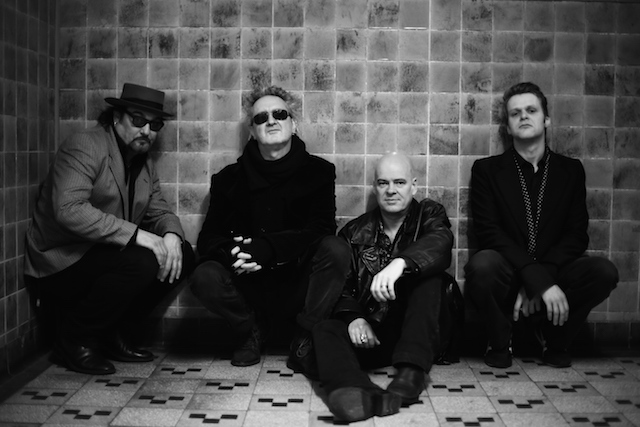 Hussey originally played guitar in the Goth band Sisters of Mercy, and his 12 string arpeggiated style was the epitome of dark atmosphere. When he left the band to form the Mission U.K. he expanded his style to incorporate more classic hard rock elements. My favorite Sister's track is 'Marian (Version)' and for the Mission,  'Kingdom Come' rocks nicely.
26. J. Yuenger
White Zombie at one point were a New York noise rock band, with more in common with Sonic Youth than metal. But when J. Yuenger joined the band, he brought his metal influence and helped refocus their sound. Yuenger's use of sound was quite creative, experimenting with effects pedals and different techniques to get unique tones. For the epic rocker, 'Black Sunshine' he used his whammy bar to simulate the sound of an engine starting up. Sadly Rob Zombie pulled the plug on White Zombie to focus on his solo career, which lacks the charm and creativity of his former band. These days Yuenger is focusing on photography, check out his blog.
25. James Mankey
Concrete Blonde's guitarist has one of the sweetest tones in existence, a smooth distortion blended with liquid whammy bar dives. He's the perfect foil for smokey voiced Johnette Napolitano. The title track from 'Bloodletting' is a great example of his style.
24. Nick McCabe
The guitarist for the Verve has been known for his fragile mental state, but his guitar work is rock solid, with moments of aching tenderness balanced with classic British riffing. His playing on 'Northern People' shows off his chops.
23. Ween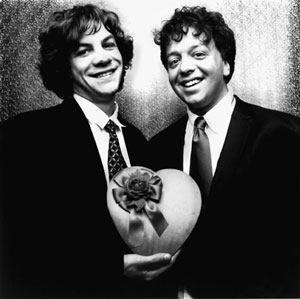 Dean Ween (aka Mickey Melchiondo) faked being a bad guitarist during their earlier recordings, playing purposely out of tune. But when 'Chocolate and Cheese' came out, he proved his chops on the Eddie Hazel ode 'A Tear For Eddie', and from there on out was unafraid to show off. Sadly Ween are no more, but they left a great body of hilarious tunes.
22.John McGeoch
Original guitar player for Siouxsie and The Banshees, McGeough was asked by Siouxsie to make his guitar sound like the soundtrack from 'Psycho'. No easy task, but he pulled it off, using arpeggios, flanging affects and harmonics with hair-raising results. A prime example is the ominous guitar work in 'Spellbound'. Later on, he joined PiL, his best work being on their album Happy?
21. Ed Mundell & Dave Wyndorf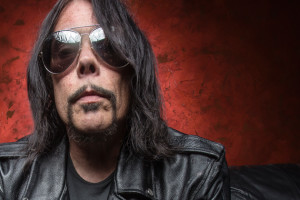 Monster Magnet are one of the progenitors of stoner rock, and they make some mean riffs served with a humorous over the top style. Former guitarist Ed Mundell laid down blistering leads without venturing into guitar wankery, and Wyndorf pumps out solid sturdy riffage. Some great examples include 'Ego The Living Planet' off  'Dopes To Infinity' and  'Crop Circle' off 'Powertrip'.
20. Al Jourgensen & Mike Scaccia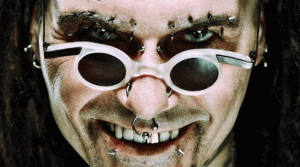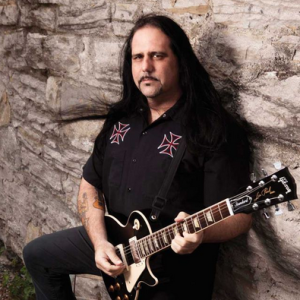 Ministry inspired tons of bands and they certainly have carved their place in rock history. Fusing metal guitars with electronics was a stroke of genius. Frontman Al Jourgensen, isn't widely known for his guitar skills, but his rhythm chops are solid and he played most of the guitars on  'Land Of Rape And Honey' (check out his cool solo off 'Deity') and 'The Mind Is A Terrible Thing To Taste'. The late Scaccia joined the band on their classic 'Psalm 69' album, using his shredding skills to powerful effect. While their latest album underwhelmed, the law of averages play in their favor.
19. Porl Thompson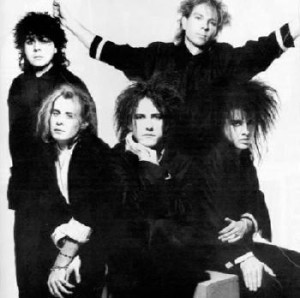 The Cure is Robert Smith's baby, and he's not at all shabby in the guitar dept, but on-again off-again co-guitarist Porl Thompson gave the Cure some added heft, playing many of the solos. I love the way he uses feedback squalls in the song 'Cut' off the 'Wish' album. His chops are so solid that he toured with Jimmy Page and Robert Plant. Recently he announced his departure from the group, being replaced by Reeves Gabrels, an experimental guitar player who's worked for David Bowie, who is quite amazing and underrated in his own right.
18. Dave Navarro
I feel compelled to list Mr Navarro, because someone needs to point out that at one time he wasn't a reality show douche and could play some mean guitar. He still does, although nothing will touch on Jane's Addiction's classic albums 'Nothing's Shocking' and 'Ritual De Lo Habitual'. Too bad he dilutes his legacy .
17.Matthew Bellamy
A talented vocalist and songwriter, the Muse frontman also has some mean chops, as well as technical know how in guitar design, making many parallels musically and aesthetically to Queen guitar legend Brian May. His guitars contain most of the effects in the guitar body, including a Kaos pad, allowing for more immediate  guitar experimentation.
16. King Buzzo
The Melvin's guitarist may be ground 0 for the Seattle sound. Better known guitar icons Kurt Cobain and Kim Thayil acknowledged his influence on their playing, from detuning the low E string to D, to the sludgy stop and start riffing and judicious use of bended notes. His vocal delivery and madman appearance made sure the Melvin's weren't meant for prime time, but they're a huge piece in the alt rock puzzle.