Only Happy When It Rains? Then check out our Best Rainy Day Playlist.
We had rain this week in Austin. A welcome rarity in drought stricken TX.
It got me thinking about how my musical tastes often depend on the weather. Any hint of rainy skies, and I gravitate toward the darker stuff.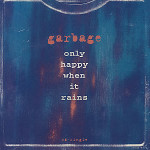 So I was inspired to make an iTunes  Rainy-Day playlist of the best songs to listen to while enjoying the sound of the rain (or longing for it.)
As you can guess, Goth music features heavily; it's made for gloomy weather. Alternative rock, classic rock, Brit-pop, dream-pop and electronica are also included.
Each song fits any/all of the following criteria;
Rain is referenced in the song title and/or lyrics.
Rain sound effects are featured in the song.
a song that isn't rain specific, but has a melancholy feel that befits overcast skies.
So preview, and buy any songs you like  (we get a percentage off each purchase, which goes towards site maintenance), and I'll give insight into some of my less obvious picks afterwards, as well as YouTube clips for songs not available in iTunes.
Some notes on a few of my selections:
Brother Wolf and Sister Moon and Rain by The Cult should be played in sequence; they're bridged together by thunderstorm sounds on the album Love. This is also true for Prayers for Rain and The Same Deep Water As You off The Cure album Disintegration.
The Hanging Garden was chosen for the line creatures kissing in the rain. Burn was chosen because it was used in The Crow soundtrack during Brandon Lee's rain-soaked rooftop scene.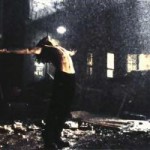 Any Bauhaus or Joy Division song is rain worthy,  but She's In Parties has the lyric learning lines in the rain, and Eternal has the late Ian Curtis singing Scattering flowers washed down by the rain.
Bono sings Earth sky sea and rain, in U2's Promenade which perfectly befits the overcast guitar tones of the Edge.
Erasure's Am I Right is filled with rain imagery.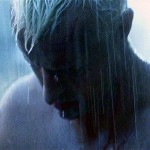 Portishead's Roads and She Wants Revenge's Disconnect are paired together for their similar melancholy organ sound. And Disconnect has rainfall sound effects for its entire running time.
Pulp's This Is Hardcore has an unseemly non-rain specific mention of raincoats, but the somber tune was made for stormy weather.
The David Bowie track Where Are We Now  (from new album The Next Day) is perfect rainy day romance, punctuated by the line As Long as there's rain.
Everything But The Girl's classic Missing  has the line like the deserts miss the rain, which epitomizes heartbreak.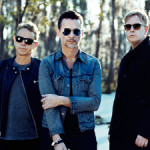 Depeche Mode's But Not Tonight lyrics include, oh god its raining, but I'm not complaining. It's one of their best B-sides too.
The always underrated Sponge have two perfect rainy day songs off their début album Rotting Piñata with Drownin' and Rainin' (I  guess they don't like ending words with g?)
And my last pick, Type O Negative's Black No. 1 has both rain sound effects and the hilarious line; Yeah you wanna go out/'cause it's raining and blowing/You can't go out/'cause your roots are showing!
And there were 3 other rainy-day songs I couldn't find on iTunes that still deserve mention;

And Then So Clear by Brian Eno:
The Crush's Can't Stop The Rain:
And lastly, M83's Until The Night Is Over:
So there's my Rainy Day Playlist. What songs would make your playlist? Comment below.
FYI, if you're wondering why The Carpenter's are missing from this list? They sound too depressing, even for me.
And for those who dig my Riders On The Storm selection, make sure to check out my Ray Manzarek tribute playlist.