The Best Halloween Party Music Playlist; How To Make An Awesome Monster Mash-up.
So you're hosting a Halloween Party. You have all the decorations, and are working on your party mix. How to make a mix that isn't too predictable or stagnant? "Monster Mash" and "Thriller" are fine, but if you're a music nerd like myself, you want to spice it up with some more inspired and unpredictable choices to go with the standards.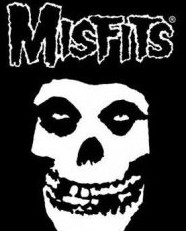 So I've done the homework for you, with a list that covers alt-rock, metal, Goth, Industrial, Classic Rock, Dance and Soundtracks.
All songs featured either have:
(a)lyrics related to Halloween, or is just dark and creepy.
(b) is music from a horror film, or has lyrics about a horror film.
And to make things easier, I've already made you an iTunes playlist! So preview and buy songs at your leisure. This site receives a commission for all songs sold, so thanks in advance if you decide to do so.
FYI some background on some of my more obscure picks;
I picked 'Goodbye Horses'  as that's the song  Buffalo Bill' dances to in 'Silence Of The Lambs'.
I picked "Mr Sandman"  and "Don't Fear The Reaper" because they're featured in the 'Halloween' film series.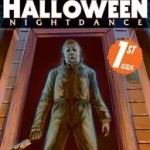 "Thrust' by White Zombie, has soundbites from "Night Of The Living Dead".
Faith No More's "Surprise You're Dead' is about a Vampire.
The Suicide song "Frankie Teardrop" is a creepy song about murder/suicide, and "Hamburger Lady" by Throbbing Gristle is a sonically disturbing tale about a burn victim. They are super intense, and only for the musically adventurous. Same with 'Lunacy' by Swans (check out my review of their latest album).
The only song I couldn't find on iTunes is  the 80's track 'Norman Bates' by Landscape:
Hope you enjoy and find this playlist helpful!
For those goth and fans of gloomy tunes. check out my Rainy Day Playlist.
For those who are about to get hitched; You might also enjoy my  My Ultimate Rock Wedding Playlist.
And if you're looking for a rocking holiday party playlist, check mine out here.
And those who love dark music check out the Top 40 Darkest Rock Albums.
And if you need a horror movie fix, check out my picks for the Scariest and Grossest horror film scenes.