The 17 Most Anticipated Rock Albums of 2017: the albums most likely to get your rocks off this year.
After a rocky 2016, we're off to a fresh start to 2017, but most are expecting an unpredictable, bumpy ride with our current state of affairs.
Luckily we're going to have some badass music to get us through times good and bad, and we've chronicled the most anticipated rock albums we can't wait to hear in 2017 from industrial to shoegaze, electronica to indie pop and much more.
Without further ado, here's the 17 releases we can't wait to check out this year (with preorder links where available).
17. Ride (TBA)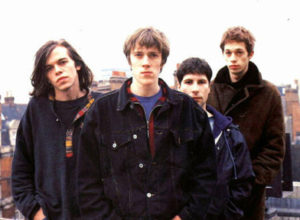 The first of several reunited shoegazers on our list are currently recording their first album since 1996 with producer Erol Alkan, due out later this year. We have a feeling the finished results will be loud and lovely.
16.Brian Eno Reflection (January 1st)
The master of ambient music returns with Reflection, featuring one epic track that runs nearly an hour, with beautiful and trance-inducing results.
15. Marilyn Manson Say10 (Valentine's Day)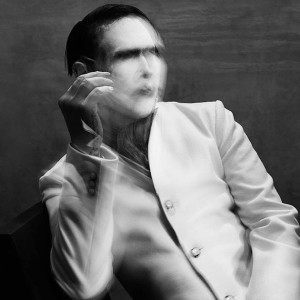 Manson came out of a slump with his excellent 2015 release The Pale Emperor. And he'll be releasing Say10, his 10th studio album, on Valentine's Day. But don't expect a album of romantic ballads. The album will sound, according to Manson as: people who have heard the new songs said it reminded them of their favorite parts of Antichrist Superstar and Mechanical Animal…it's pretty violent in its nature for…it's got a chip on its shoulder." He's also expressed it'll be politically charged, so expect a return to his shock-rock 90's beginnings. 
14. The Afghan Whigs (TBA)
The Cincinnati born soul-grunge gods are working on their followup to their steallar 2014 comeback album Do To The Beast. If it's even half as good as that, we're in for a treat.
13. Billy Corgan (TBA)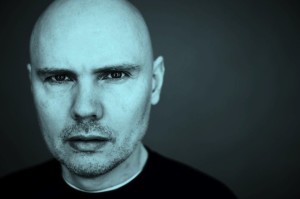 While we feverishly await the official announcement of the reunion of the original Smashing Pumpkins lineup, frontman Billy Corgan will also début a new solo effort this year, produced by veteran producer Rick Rubin, which should excite anyone who heard Rubin's demo mix of Let Me Give the World To You off the Pumpkin's deluxe Adore box set reissue a couple of years back.
12. Soundgarden (TBA)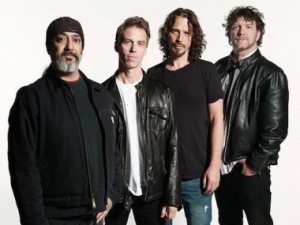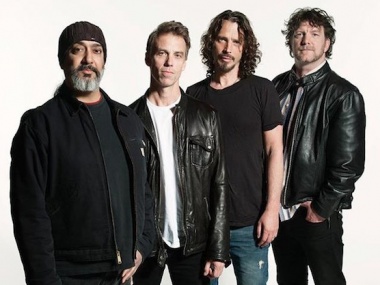 The grunge icons are back in play, working on their first album since 2012's King Animal. Here's hoping it's a rawer and more rocking experience than that flat reunion effort.
11. Alice in Chains (TBA)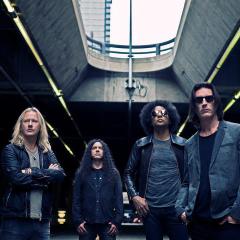 That other hard-hitting grunge outfit are working on their follow-up to 2014's understated The Devil Put Dinosaurs Here. Personally we'd prefer a new effort closer to vintage Alice or 2007's epic comeback Black Gives Way to Blue.
10. U2 Songs of Experience (TBA)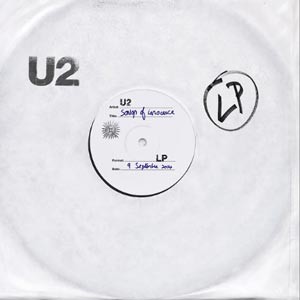 Confession: U2 have not pleased me since 2000's All That You Can't Leave Behind, and I found 2014's Song of innocence to be their blandest and most uninspired album to date. The fact that their upcoming release is a companion piece leaves me concerned, but they've made too much good music over the years to not give their new material a chance. Here's hoping.
9. LCD Soundsystem (TBA)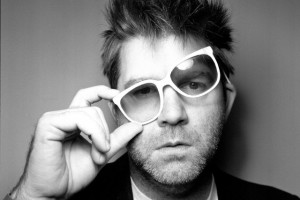 One of the most celebrated reunions of 2016 was James Murphy's LCD Soundsystem and now we can get excited about their upcoming studio album.
With Murphy originally stepping away from LCD by thinking the group has peaked, one might be concerned the new release won't match last glories, but he had to come back for a reason, and we're guessing he's got some new gems to drop on us.
8. Nine Inch Nails (TBA)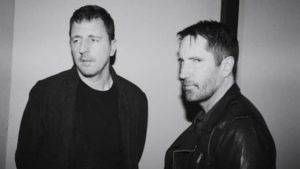 Trent Reznor teased NIN fans all 2016 about new material then delivered the EP at year's end. But he's not done: Nails reportedly have two new albums in the works for this year, both of which are drawing on his vintage 90's industrial angst. We're down.
7. Queens of the Stone Age (TBA)
Josh Homme and co. will release their follow-up to 2015's Like Clockwork this year. And for this we only have one simple request: make it HEAVY. While we loved Clockwork and can kind of appreciate Homme's work with Iggy Pop on Post Pop Depression, we miss the mighty desert rock riffing of yore. Let's rock out again.
6. Slowdive (TBA)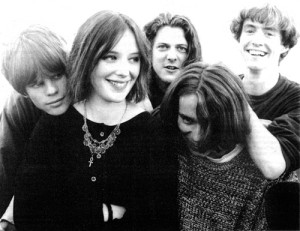 The recently revived shoegazers have finished recording on their latest release, which will be their first since 1995's Pygmalion. And for 90's fans of dizzying, immersive guitar soundscapes and angelic vocals, it can't come soon enough.
5. The XX- I See You (January 13th, Young Turk)

The xx haven't released an album since 2012's Co-Exist. But if the recent singles On Hold and Say Something Loving are any indication, their new effort I See You maybe their best since their self-titled 2009 début.
4. Depeche Mode Spirit (Spring)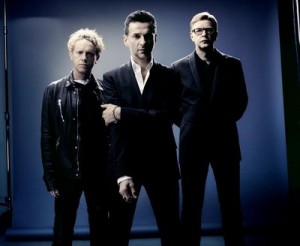 The dark gods of synth-pop will return with Spirit, their first studio album since 2013's Delta Machine. The latest effort is produced by James Ford of Simian Mobile Disco of whom band frontman Dave Gahan noted: He's helped us to make what we feel is a very incredible sounding record. He was able to really guide us." As is their wont, the group will follow-up the release with a massive world tour. Good times ahead.
3. The Sisters of Mercy (Hey Now, Hey Now Nah Now)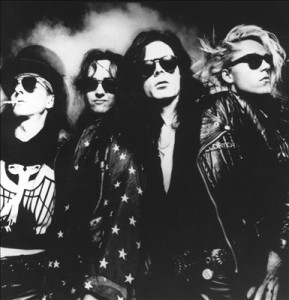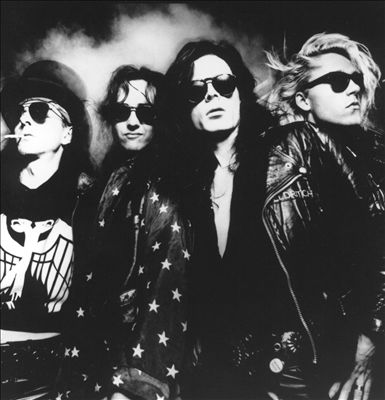 Ok, this is the biggest long-shot on this list: The Sisters haven't put out an album since 1990's Vision Thing, due to frontman Andrew Eldritch's bitter war with his record label. But in an 2016 interview he stated the following: If Donald Trump actually does become President, that will be reason enough for me to release another album. I don't think I could keep quiet if that happened.
Well we're taking him up on his promise. If we have to live in this nightmare scenario for 4 to (shudder) 8 years, we need some powerful dark music to get us through it. Let's make it happen SOM!
2.Tool (Who the Hell Knows)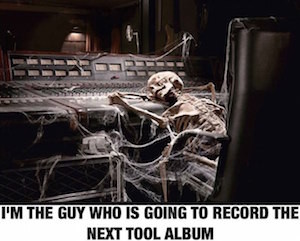 I know, I know. We've included Tool on most anticipated albums of both 2015 and 2016. It's been over 10 damn years since 10,000 Days came out. And bassist Justin Chancellor's recent statement that the band "are pretty deep into the writing process now, and we've narrowed things down to big groups of ideas" is as frustrating as it is promising.
But at least they ARE working on new music, so it will come out eventually. Let's just hope it's 2017 FFS!
l. The Jesus and Mary Chain Damage and Joy (March 25)

The progenitors of shoegaze and garage rock revivalists are readying Damage and Joy, their first album since 1998's Munki. And if the Honey's Dead-esque new track Amputation is any indication, it's gonna rock our balls off.
So there's our picks for the most aniticipated releases of 2017! What albums are you jonesing to hear this year? Tell us in the comments. We've included some honorable mentioned below.
Honorable Mentions: At The Drive In TBA), Crystal Fairy (Feb 24th), Bjork (TBA), Chromatics (Dear Tommy), Mastodon (TBA), Dead Cross (TBA)