'Surgical Meth Machine' Album Review: New project from Ministry's Al Jourgensen acts like a sampler of his varied musical history.
Al Jourgensen has been involved with many musical projects over the years: in addition to his bread and butter industrial juggernaut Ministry, there's his rotating supergroup Revolting Cocks, Pailhead, Lard, 1000 Homo DJ's PTP, and Acid Horse (to name but a few).
In addition to pummeling industrial metal, he's covered multiple musical genres: from his New Wave beginnings to hardcore punk, experimental electronica, and even country.
But on Surgical Meth Machine, (recorded with longtime collaborator Sam D'Ambruoso), he's thrown in the kitchen sink, combining all of his various styles into a hallucinogenic musical stew.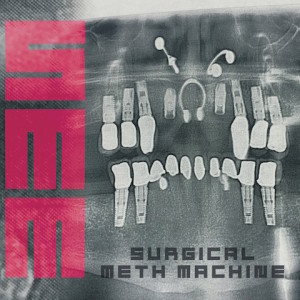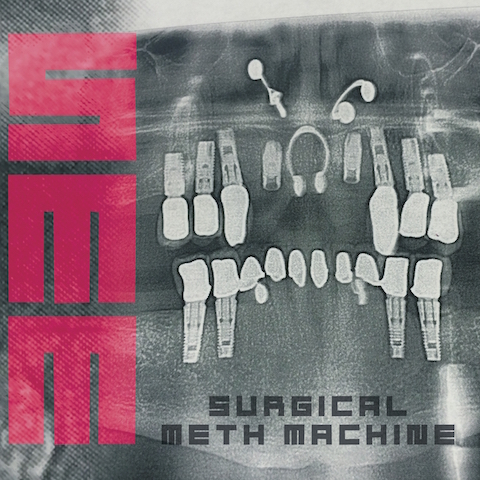 In a recent press release, he noted that for his new project's self-titled début "we found ourselves using every bit of the Ministry catalog. I felt like I was on the old TV show This is Your Life." And that's an apt description for an album defying easy classification.
It starts off full metal jacket, from the social media skewering I'm Sensitive, to Tragic Alert, a seizure inducing speed metal assault that ranks among the most aggressive material in his career.
His irreverent sense of humor rears its head in Unlistenable, talking shit about metal contemporaries: Megadeth, they fu**ing suck!  (note, he goofs on Ministry too), and Lard bandmate Jello Biafra joins in on the skull rattling rager I Don't Wanna.
The album shifts gears during its second half, beginning with the upbeat punkish-cover of Devo's Wheel of Steel, to trippy sample-fueled electronica (Spudnik, Just Go Home).
But it's the last track that truly surprises: I'm Invisible is his most melodic effort since the With Sympathy days, employing his silken croon over a soundscape that fuses darkwave, lounge music and 90's Trip-hop.
The album's end result is ultimately more satisfying than his most recent Ministry albums, wonderfully engaging in its anything goes weirdness: a disorienting sound collage that lives up to its mind-altering title.
Surgical Meth Machine might confuse or frustrate fans wanting a more cohesive experience, but the album's crazy-quilt style makes it a distinctive and enjoyable experience for well-versed aficionados of Jourgensen's career.
You can order Surgical Meth Machine's self-titled release via iTunes and Amazon below.