Zack Snyder announces Superman/Batman movie at 2013 San Diego Comic-Con.
Today at San Diego's 2013 comic-con, director Zack Snyder blew fanboys minds.
He was joined on stage by actor Henry Lennix, (who played Gen. Swanwick in Man of Steel), who read these words: "I want you to remember, Clark. In all the years to come. In all your most private moments. I want you to remember my hand at your throat. I want you to remember the one man who beat you."
And then…an image projected on the stage with a combination of Batman and Superman's insignias.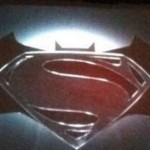 Yes. The follow-up to Man of Steel will be a Superman/Batman movie. But they may not necessarily meet as friends.
The passage Lennox read, was from Frank Miller's The Dark Knight Returns, the revolutionary comic book that influenced both Tim Burton and Christopher Nolan's darker vision for Batman, and added a wrinkle between Batman and Superman.
The characters were allies in earlier tales, but Miller's story had Superman as a government lap-dog trying to reign in Batman who was considered a rogue vigilante.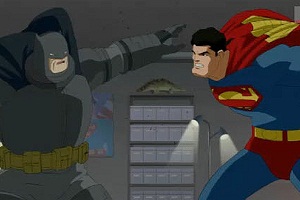 Lucky for Batman, he had access to an armored suit and kryptonite, facilitating an iconic comic-book ass-kicking.
Snyder acknowledged this wouldn't be a straight adaptation of the Batman-centric tale, but will certainly have the superhero titans square off against each other; "We're not adapting this thing, but it is the thing that will help us tell that story."
But this causes a conundrum; Warner Bros. obviously wants to make a Justice League movie, and this is the first step in setting that forward. But you can't have a Justice League tale with these two heroes at odds.
My guess? They'll meet in a style more akin to a Marvel comics tale. Heroes meet. Get pissy with each other. Have a smack down. Realize they have more in common than differences, and then join forces and go forth to start the JLA.
This could be tremendously exciting. But it could also be terrible if not handled properly.
Zach Snyder has as many detractors as fans. I thought Man of Steel was entertaining, but too uneven to be a classic interpretation of Superman.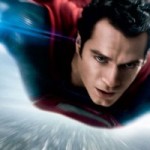 Snyder will be writing the movie with David Goyer, who wrote the scripts for both Man of Steel and Batman Begins.
Which leads to the next question; who's the new Batman, and how will he be interpreted? Christopher Nolan's Bat-saga is over. And Christian Bale has confirmed he will not be returning. So it'll be an interesting, challenge to get a filmic adaptation of Batman that will match the efforts maintained in that duo's collaboration.
Nolan however, will be executive producer, as he also was for Man Of Steel, along with his wife Emma Thompson. She had this to say about the new announcement; "Whilst our Dark Knight trilogy is complete, we have every confidence that Zack's fresh interpretation will take the character in a new and exciting direction.  His vision for Superman opened the door to a whole new universe and we can't wait to see what Zack does with these characters."
This is a pretty savvy move for Warner Bros, who appear to using the Marvel Studios formula of planting seeds to get a shared movie universe before rushing into a full-fledged Justice league movie.
Which (according to the Hollywood Reporter) is on-track for a 2017 release. That long gestating projects will also be pre-dated by a movie of The Flash. No further words on who's involved in any of those projects as of yet.
So ae you excited or mortified by this Superman/Batman movie announcement? And who do you want to see play Batman? Or any of the other Justice League cast? Chime in below.