Soundgarden Announce Superunknown 20th Anniversary Box Set; band's hit album to be reissued in a variety of deluxe formats.
Hard to believe, but Soundgarden's smash album Superunknown will be turning 20 on March 8th.
To commemorate the occasion, the Seattle Grunge architects will be releasing a deluxe special edition (although it won't be released until June).
The Superunknown special edition will be released in various formats; there will be a 2-disc collection, featuring the remastered album, and a second disc of B-sides, rarities and demos.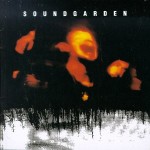 For the diehards, there will also be a 5 CD edition, with even more B-sides and rarities in addition to a disc of the album remastered in Blu-ray Audio 5.1 Surround Sound.
The 5-disc edition includes hardbound book with liner notes by Rolling Stone's David Fricke, previously unreleased photos and "reimagined" album art.
And vinyl fans fear not; Superunknown will be released as a double-LP on 200-gram vinyl.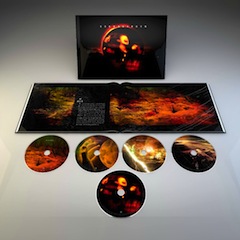 All formats will be officially released on June 3rd. To herald today's announcement, the band leaked a YouTube clip of a rehearsal take of The Day I Tried To Live, which you can watch below:
For fans too impatient to wait, Soundgarden will satiate fans appetites this Spring; on  Record Store Day (April 19th) the band will release Superunknown-The Singles. Which will include  five 10-inch records with the singles and B-sides from Spoonman, The Day I Tried to Live,Black Hole Sun, My Wave and Fell on Black Days. 
Slicing Up Eyeballs has compiled the full track list of the various Soundgarden Superunknown special editions, which you check out by clicking here.