Smashing Pumpkins Mellon Collie and The Infinite Sadness Turns 20: a look back at the double-album that became a generational touchstone on its 25th anniversary. 
You can never accuse Smashing Pumpkins frontman Billy Corgan of lack of ambition. Even for a band hot off the success of their multi-platinum selling 1993 album Siamese Dream, following it with a double album was a tall order. Qualifying it by saying it would be  "The Wall for Generation X", raised the bar even higher.
Corgan has always been a master for melodramatic quotes, so adding that the band was approaching it like it was their "last album" felt appropriate. He was going for broke, no looking back.
But he and his bandmates set controls for the sun, and commenced work on Mellon Collie and The Infinite Sadness (which celebrates its 20th anniversary this month).
Feeling they had plateaued in their working relationship with Gish and Siamese Dream producer Butch Vig, the group opted to work with British producers Flood (Depeche Mode, U2), and Alan Moulder (My Bloody Valentine, The Jesus and Mary Chain).
This would prove a fruitful relationship, with the duo pulling the group's previously buried Euro-influences to the surface, while also helping to bolster band morale: unlike earlier efforts with Corgan recording all bass and guitar parts, this would be the first effort to feature a full band-performance. Previously marginalized guitarist James Iha and bassist D'arcy Wretzky's contributions would be taken into full account.
But Mellon Collie and The Infinite Sadness, was a double album in name only. During its recording, it dawned on the band that due to the extra storage a compact disc provides, a double CD actually equated to a triple album.
That workload might have killed lesser bands: indeed Corgan recounted to Rolling Stone that "It was literally more than double the work…Comparing how I felt exhaustion-wise after Gish and Siamese Dream, I was like 'I can't believe it.' People were going, 'How are you still standing?"
But when the finished album hit record store shelves on October 24th, 1995, it paid off. It had a meteoric impact, realizing all the band's ambitions while providing 28 anthems for disaffected teens and twenty-somethings the world over (selling 10 million copies in the U.S. alone).
While not a concept album in the overarching sense of The Wall or Ziggy Stardust, there was a loose theme. The first disc was titled Dawn to Dusk and the second, Twilight to Starlight.
And if one listens to each disc in sequence, their distinctions become subtly apparent. There is a day-glow luster to Dawn tracks like Jellybelly and Cupid De Locke, while Twilight tracks like By Starlight and 1979, have a wonderful dusky quality.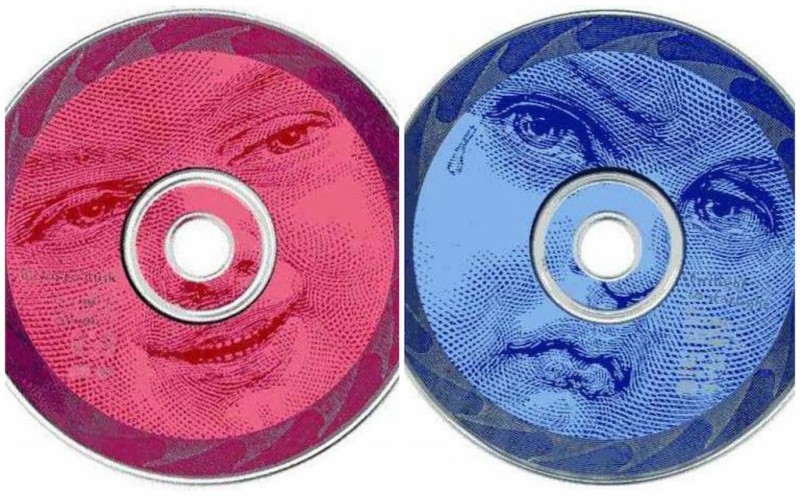 Let's start with the singles. The album(s) boasted five juggernauts, which encompassed all aspects of the band's sound: Zero crystallized their penchant for buzzsaw riffs,  chaotically beautiful solos and Corgan's sullen navel-gazing lyrics at their finest:
Emptiness is loneliness, and loneliness is cleanliness/And cleanliness is godliness, and god is empty just like me…Intoxicated with the madness, I'm in love with my sadness.
Likewise, Bullet With Butterfly Wings is a thing of snarled beauty, with the brilliant/dumb chorus of Despite all my rage, I'm still just a rat in a cage espousing a sense of heightened frustration that epitomized Generation X latchkey kid issues to a tee.
The song also tapped into being a rock star walking the tightrope between art and commerce, and general world-weariness, with lines like The World is a Vampire and Can you fake it for just one more show?
But the band's less-angsty and more wistful powers were also well-displayed. Thirty-Three hit that bittersweet soft spot with its Polynesian feel.
And the one-two knockout punch of Tonight, Tonight and 1979, encapsulated all the romantic, confusing, and magical things about being young and fearless, which makes them such potent nostalgia bombs today.
Tonight, the album's best track, used orchestral strings to a greater degree than any of their contemporaries (which is impressive, given strings were to the 90's what saxophones were to the 80's). And drummer Jimmy Chamberlain's majestic, rollicking drums propels it straight into the synapses.
1979 helped kickstart the retro-80's New Order sound a good 8 years before it became fashionable. It's their most blissful pop moment.
Some have noted that the album has moments of filler, (at 28 tracks, how could it not?). Songs like We Only Come Out At Night and Lily (My One and Only) are certainly slight, and wouldn't have made it onto a single-disc (sorry for the three fans out there that disagree!).
But as a whole? Its batting average is pretty stellar.
As far as non-singles, several deep album tracks still pack a wallop. The blistering, metallic Bodies cuts like a serrated blade, with Corgan's simple but effective chorus Love is Suicide making for economical poetry of love gone bad.
X.Y.U. is an even more brutal breakup  song, chronicling a dysfunctional relationship so rotten that the furious riffage can barely keep up with Corgan's bile-splitting shriek.
The group's penchant for multi-chambered tracks was also well represented, most notably on the swirling, ever evolving guitar-symphony that is Thru The Eyes of Ruby, and the lush and labyrinthine Porcelina of the Vast Oceans. Both hover near the 10-minute mark, but their tight-focused arrangements and pristine production offsets their more self-indulgent moments.
But the album's most emotional peak is the lilting Galapagos. Presumably about Corgan's failed marriage (which happened during the recording), the lyrics lays bare a man fighting desperately to right a ship gone fatally off course:
Too late to turn to turn back now, I'm running out of sound
And I'm changing, changing
And if we died right now, this fool you loved somehow
Is here with you
I won't deny the pain
I won't deny the change
And should I fall from grace here with you
Would you leave me too?
But Mellon Collie also represents the end of another union: this would be the last album to feature the group's original lineup as a whole, which would later become fractured by addiction and bruised egos. This makes the album closer, Farewell and Goodnight, all the more poignant, as it features all members trading off vocals in a gentle lullaby.
This would be the career peak of the Pumpkins. While the follow-up effort Adore was a criminally underrated (yet recently reappraised) work of dark beauty, Mellon Collie was in perfect lockstep with Generation X, who had moved on from Grunge and were ready to explore more varied sonic terrain.
As for myself, the album chronicled my last year of college, and its mix of euphoric highs and downtrodden lows was oddly reassuring: if Corgan, a millionaire rock star felt like a rat in a cage, why couldn't I reconcile the fact that I was utterly freaked about how to make my place in the world?
This was always the greatest gift of the Smashing Pumpkins-oversized emotions captured in song- that mix of endless possibilities, with brazen ego tempered by self-doubt that sums up the decade so well.
Mellon Collie was the most ambitious album of the 90's, and a defiant backhand to that decade's slacker mentality, where most bands acted ambivalent to success and stardom.
And on a sheer sense of scale and realized vision, it hasn't been matched by any 21st century effort. In the era of MP3's and illegal downloads, you'll never see its likes again.
Who would be crazy or fearless enough to try? Not even Corgan would attempt such a herculean task. We're just lucky they pulled it off the first time.
Want to own the deluxe reissue of  'Mellon Collie and The Infinite Sadness' on iTunes or Amazon? You can order via the links below. And be sure to tell us your memories of the album in the comments.  
Love Smashing Pumpkins? Check out this awesome selection of authentic Smashing Pumpkins apparel and gear from Rock.com!