SLIS's Best TV Shows of 2014: the stellar highs and the disappointing lows of television this past year.
Well 2014 is on its last legs, and it's left a pretty big swath of television shows to digest: premium cable television continues to be the crown jewel of the small screen, with shows where each episode feels like bite-sized cinema. And basic cable had some gems as well. There were also some stinkers of course.
Here's my list of both, primarily leaning on the positive. Keep in mind this is just one lone blogger's opinion, and I don't get around to watching everything (hint: I'm not familiar with Sons of Anarchy. I know, I know…).
I have Amazon and iTunes links for those who want to investigate these programs in their entirety.
SPOILER ALERT: There will be spoilers in some program descriptions. You've been warned. 
THE BEST:
Best Drama:
True Detective (HBO)

It got snubbed at the Emmy's, and might also get the shaft at the Golden Globes. LAME. True Detective is simply one of the most transformative television programs in the history of the medium. Featuring brilliantly layered performances from Matthew McConaughey and Woody Harrelson, a cinematic sheen from director Cary Fukunaga and expert scoring from T-Bone Burnett, it dissected and changed what a murder-mystery/buddy-cop show/story could be by flipping the narrative.
The only negative (in addition to accusations of plagiarism, if founded) was that the final reveal of the killer seemed flat. Ultimately the show was about the relationship between said detectives. Regardless, it's world-class entertainment. Season 2, you have your work cut out for you.
Runner-Up:
Game of Thrones (HBO)
The sword and sorcery fantasy smash finished its best season to date, filled with deaths both cathartic  (King Geoffrey, good riddance!) and heartbreaking (Prince Oberon…dammit). Season 5 can't arrive fast enough.
Honorable Mentions: The Americans, House of Cards.
Best Comedy:
Louie (FX)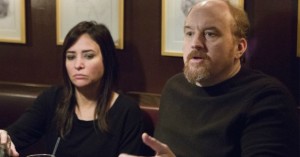 Louis CK's quirky charmer celebrated it's best season yet, featuring hilariously brutal yet telling truths on relationships and 21st century existence. There is a poetry and experimental viewpoint to his work that makes it stand apart from anything else on television.
Runner Up:
Silicon Valley (HBO)
[amazon_image id="B00L5QX0S2″ link="true" target="_blank" size="medium" ]Silicon Valley: Season 1 [Blu-ray][/amazon_image]
Mike Judge, always the pop-culture sociologist, skewers and celebrates geekdom in his series about the cutthroat tech industry, ruled and slaved over by passive aggressive dorks. Most excellent.
Most Improved Series:
Homeland (Showtime)
[amazon_image id="B00O4CTSHG" link="true" target="_blank" size="medium" ]Homeland: Season 4[/amazon_image]
After 2 mediocre seasons, Homeland is back in a good spot, ditching the Brody storyline (no more Dana, yay!) and further exploring just how much our soul has been eroded fighting the war on terror, which feels as unwinnable as ever.
Best Looking Show:
American Horror Story: Freak Show (FX)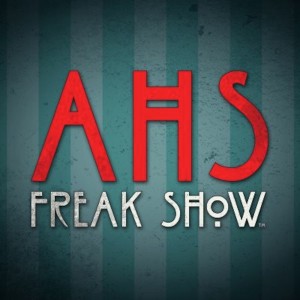 I'm not a big fan of AHS. I find it incredibly derivative of much better works (for this season Freaks, Zodiac, American Psycho, for starters). But for production value, it's mesmerizing.
Runner-up:
Penny Dreadful (Showtime)
[amazon_image id="B00KACFMHO" link="true" target="_blank" size="medium" ]Penny Dreadful: Season 1 [Blu-ray][/amazon_image]
This Victorian horror series had a very haphazard first season, but it looked fantastic. Here's hoping season 2 has a stronger momentum.
Best Actor (s):
 and Woody Harrelson (True Detective)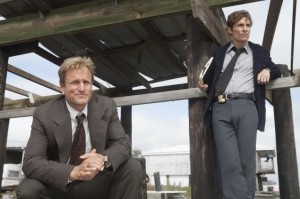 McConaughey's received more hype for his nihilistic portrayal of Rust Cohle, but he wouldn't have held as much weight without Harreslon's portrayal of Marty Hart, a man tormented by his mediocrity. Their yin and yang was captivating in its pathos and humor (Harrelson's sour stares during McConaughey's monologues were magical).
Runner-up:
Billy Bob Thornton-Fargo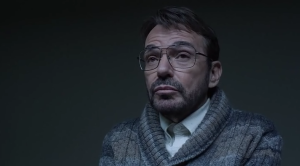 Thanks god he put his music career on the back-burner: Thornton's portrayal of Lorne Malvo on Fargo was a malcontent sociopath for the ages, who took childlike glee in his dark dealings.
Peter Dinklage (Game of Thrones)
The fate of Tyrion Lannister was the lynchpin of this season of GOT, and Dinklage's broken, human portrayal has become so endearing, that the show would suffer in his absence. Luckily, he's still kicking (for now).
Best Actress:
Allison Tolman (Fargo)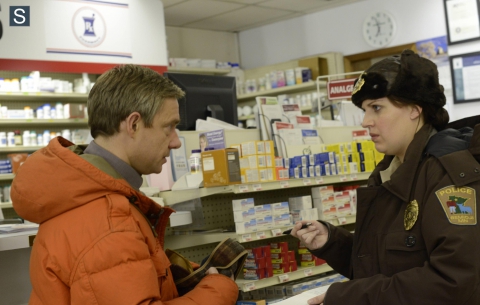 This year's breakout star, Allison Tolman's vulnerable, yet determined and focused Deputy Molly Solverson, gave the series the moral compass it needed to overcorrect from the black pitted souls of Lorne Malvo and Lester Nygaard.
Runner-up:
Robin Wright (House of Cards)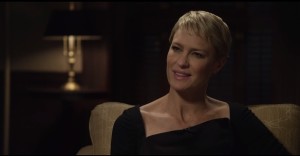 House of Card's Claire and Frank Underwood are the most terrifying power couple in TV history, and Wright's finely tuned performance gives just enough humanity for us to still want these terrible people to not go to jail. Now that's acting folks.
Claire Danes (Homeland)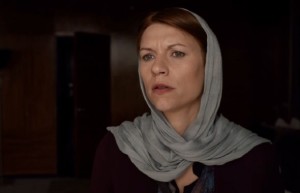 Danes is always a shoe-in for her tortured portrayal of Carrie Matheson.
Most disappointing new show that should've ruled:
The Strain (FX)
[amazon_image id="B00LT9S0OO" link="true" target="_blank" size="medium" ]The Strain: Season 1 [Blu-ray][/amazon_image]
When I heard Guillermo Del Toro was producing a vampire series for FX I was on board. False alarm. Ugh: bad effects, and cliched, moronic characters made this series more like a Syfy original movie, and makes The Walking Dead feel like Shakespeare (to be fair, TWD has been pretty solid this year)
Worst Season of a Great Show: Sherlock Season 3
Producers Steven Moffat and Mark Gattis gambled that fans were so invested in Sherlock Homes and John Watson's relationship, that they'd be interested in a series more preoccupied with their humorous interplay than solving mysteries. Unfortunately  it made for some squirmy TV, and episodes that were far too padded. Hopefully season 4 will get back on course.
Best SNL moments: the shorts
I think it's time to change the name to Saturday Night Taped. While the live sketches still go on too long and feel repetitive, and Weekend Update falls flat, the pre-filmed sequences remain excellent. Between the Star Wars , going to Church, and Ladies of SNL bits, there is some ripe subversive comedy to be had.
Best Comedy Special:
Patton Oswalt – Tragedy Plus Comedy Equals Time
[amazon_image id="B00J7XE3QS" link="true" target="_blank" size="medium" ]Patton Oswalt Tragedy Plus Comedy Equals Time[/amazon_image]
Oswalt's mix of self-loathing and pop culture minutia are expertly captured in this comedy special.
Runner-up
JIm Gaffigan-Obsessed
[amazon_image id="B00M8EEC6E" link="true" target="_blank" size="medium" ]Jim Gaffigan: Obsessed[/amazon_image]
How can one man's rant about his love for terrible food be so hilarious? Gaffigan's food obsessions always = hilarity.
Best Comedy Variety Series: This Week Tonight with John Oliver
John Oliver's departure from The Daily Show seemed premature, until we got wind of his terrific new HBO series, which manages to shed comedic light on new stories that don't get enough notice in the mainstream media.
Best Docuseries:
Sonic Highways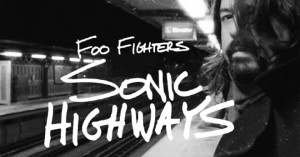 I think even most Foo Fighter fans had mixed reactions to the band's new album Sonic Highways. But most agreed that the HBO series documenting the musical history of each city they recorded in was excellent, even if there were some glaring omissions  (no mention of the Smashing Pumpkins in Chicago, and since when does Palm Springs count as L.A.?).
So that's my list of the Best (and meh-est) TV shows of 2014. What would make your list? Tell me in the comments. And be sure to check out my lists of best albums and songs of 2014, and stay tuned for my upcoming list of the best films of the year.