SLIS's 16 Best Albums of 2016: The best alternative, metal, and electronic releases of a brutal year.
Good grief 2016 may go down in history as one of the most depressing and exhausting years ever. It was politically soul-sucking, full of heartbreak, including a ton of musical greats who we lost along the way.
Luckily, it also had lots of great music, and songs are one of the most healing cultural touchstones for the broken-hearted or just plan pissed-off.
I always pride myself on selecting releases that cover the gamut, be it the most high-profile, or the most criminally underrated. You won't see Kanye of Radiohead on here for example. I'd prefer to shine a light on albums that were way better and deserve more exposure IMHO. But there were some major releases that I couldn't ignore.
With that in mind, here are the most life-affirming and cathartic releases of the year. If you'd like to own of any of these albums on Amazon, simply click on the album image.
Without any further ado, here's the best of the best from 2016, be it alternative, metal or electronic.
16. Red Fang Only Ghosts
Portland stoner metal act's third release is one of the most assured thanks to pulverizing efforts like Flies, Cut it Short and Not For You.
15. Youth Code Commitment to Complications

You'd be forgiven for thinking industrial is a dried-up scene, but L.A. duo Youth Code are here to save it from obscurity. On their sinisterly kinetic album Commitment to Complications, they lay down ominous grooves and righteous noise over which vocalist gives her best serrated shriek on slamming tracks like Serrated, Glass Spitter and the title track.
14. Lush Blind Spot

It's a shame Lush's reunion was so short-lived, because their EP showed the veteran dream pop group firing on all cylinders. It's short but sweet, melancholy and healing. All the things they've always done best. Let's hope they reconvene in the future.
13. The Veldt The Shocking Fuzz of Your Electric Fur: The Drake Equation Mixtape EP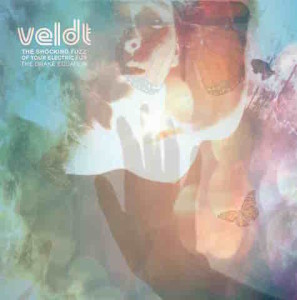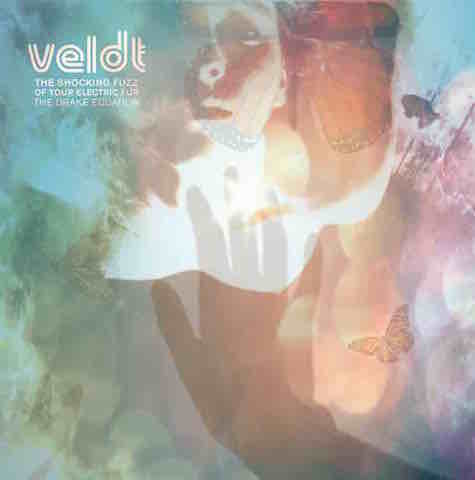 It's been too long since we've heard from the Chavis Brothers who fuse shoegaze and soul in a simmering, psychedelic stew. On their latest EP (click here for my review) they explore electronic textures as well on affirming meditative tracks like Sanctified and In a Quiet Room.
12. Moby & The Void Pacific Choir These Systems Are Failing

Moby returns to the aggressive elements from 90's works like Animal Rights and Everything is Wrong on this powerful album that examines 21st century malaise and the threat of a Trump presidency. Feeling more vibrant and angst-ridden in ages on songs like Hey! Hey!, I Wait For You and Are You Lost in the World Like Me?
11. Massive Attack Ritual Spirit

Trip-hop icons return with a short but sweet EP featuring a return to their urban roots, including Take It There, a gloomy dirge reuniting them with former bandmate Tricky.
10. The Black Queen Fever Daydream

The musical revelation of the year. Dillinger Escape Plan vocalist Greg Puciato ditches metal to go electronica, with a dreamy mix of vintage New Wave (Ice To Never), ambient (Strange Quark) and subdued industrial elements (Distanced), all of which showcase his elastic, wide-ranging vocals like never before.
9. John Carpenter Lost Themes II

Thanks to Netflix's Stranger Things, synthwave was brought to the masses via the score by Austin's S U R V I V E. But that group (and the show) wouldn't exist without the influence of director/composer John Carpenter, who returned with his second studio album of chilling, hypnotic instrumentals, followed by the concert tour of the year.
8. Prong- X-No Absolutes

The ever-underrated metal act fronted by Tommy Victor returned with their strongest effort since the 90's, full of roaring anthems (Cut and Dry, Ultimate Authority), brooding industrial (the title track, With Dignity) and most surprisingly a stirring power ballad (Do Nothing).
7. The Mission U.K.-Another Fall From Grace

The Goth icons return with their best release in decades, drawing on their early strengths (click here for my full review) frontman/guitarists Wayne Hussey called their latest "the lost link between The Sisters Of Mercy 'First And Last And Always' and The Mission's 'God's Own Medicine" , and with brooding, majestic tracks like Met-Amor-Phosis, Can't See The Ocean For The Rain and Jade, he wasn't exaggerating.
6. Swans The Glowing Man

While Swans final release featuring the current lineup didn't reach the heights of earlier efforts like The Seer and To Be Kind, it's still a powerful, overwhelming epic, full of the angst and beauty that only Michael Gira and co. can deliver.
5. Suede Night Thoughts

On their most ambitious and mature work since 1994's Dog Man Star, the Britpop pioneers crafted a concept album peppered with Brett Anderson's lyrics about the complexities and anxieties of domestic life and raising children, and how the desire to keep them safe can lead to many sleepless nights. It's a quiet triumph, and lovely songs like Outsiders, What I'm Trying To Tell You and Tightrope prove that middle age insights can be just as powerful as youthful abandon.
4. True Widow Avolgere


Dallas' True Widow continue to refine and expand their stonegaze sound: heavy yet delicate, a brooding, intricate retrofitting of elements of drone metal, 90's alternative and stoner rock that stun on songs like Theurgist, The Trapper and The Trapped and O.O.T.P.V.
3. Minor Victories Minor Victories

One of the most satisfying supergroups in recent memory, the self-tiled début from a project featuring members of Mogwai, Slowdive and Editors was a cocktail one part shoegaze and one part ambient electronica. The results on songs like 100 Ropes, Folk Arp and Give Up The Ghost are exquisite with killer hooks buttressed by atmospheric soundscapes. Let's hope this is more than a one-off.
2. Nick Cave and The Bad Seeds Skeleton Tree
I've been particularly annoyed at the omission of Cave's latest on so many year's ends lists I've come across. For such a lovely and harrowing album crafted from sorrow, it feels downright disrespectful.
Because Nick Cave and The Bad Seed's Skeleton Tree is one of their very best. The emotional weight from the loss of his son hangs in every note and vocal utterance on tracks like Jesus Alone, the title track and (most affectingly) I Need You. While it's an album born of pain and drenched in grief, it's also triumphant and surprisingly uplifting.  Much needed in a year that brought pain across the globe.
1. David Bowie Blackstar
I'm not sure what else I can add to why Blackstar is so brilliant. The fact that it was one of Bowie's most sonically adventurous…yet accessible releases in his career. The eerie and touching way it commented on his fading life-force, packed with lyrical Easter Eggs that will inspire musical dissection for years to come.
But haunting tunes like Lazarus, I Can't Give Everything Away and the title track are deeply emotional and soul-stirring. No one has crafted a swan song as audacious and rewarding–a beautiful parting gift to every fan whose lives he changed along the way.
Well that wraps up my list of the best albums of 2016! Be sure to chime in with your own best-of lists, and stay tuned for my upcoming lists of the best songs of 2016. I've included a list of honorable album mentions below.
Honorable Mentions:
 Dean Ween Group The Deaner Album

Savages Adore Life
Confrontational Kingdom of Night
STFU What We Want 
Interstelar Resin