SLIS Holiday Gift Guide: Best Music Box Sets of 2014: this year marks a staggering amount of excellent musical gift selections. 
Hard to believe it, but the holiday season is almost upon us. And it's a great year for music geeks, as 2014 has produced a massive amount of deluxe album reissues and music docs on DVD/Blu-ray. And there's some great rock star autobiographies as well.
And I've got you covered with a list of all the above, to help with holiday shopping for the music lover in your life.
I've included Amazon links to each; just click on the album cover art for product details and pricing info. We get a percentage of each item you buy through our site, so thanks in advance if you choose to do so!
**UPDATED: Black Friday deals added!
**UPDATED: Cyber Monday deals added (will be updating as new deals are announced)!
So whether you're shopping for the music lover in your life, or even for yourself, here are the must have musical gifts of the year:
David Bowie-Nothing Has Changed – 3CD
David Bowie-Nothing Has Changed-Double Vinyl
Bowie's collection of singles, B-sides and rarities are available in 3-CD or Double Vinyl. (3-CD set is currently going for a very reasonable $15.99)
Smashing Pumpkins: Adore – (Super Deluxe Edition 6CD/1DVD)/Adore Deluxe Edition (180g) Vinyl 2LP
Billy Corgan continues his roll-out of massive deluxe reissues with this expansive edition of his gloomy 1998 masterpiece. In addition to the remastered album, the Adore 6-Disc/DVD boasts a ton of rarities and bonus tracks. It's also available as a 2-disc Deluxe vinyl reissue.
Portishead-Dummy [180g Vinyl]
Portishead's gloomy trip-hop classic celebrates its 20th anniversary with a vinyl reissue.
Soundgarden-
Echo Of Miles: Scattered Tracks Across The Path
Grunge pioneers compile 3-CD's worth of B-sides, rarities and remixes.
Superunknown (20th Anniversary Super Deluxe Edition – 4CD + 1Blu-ray Audio Disc)
Soundgarden's 90's masterpiece turns 20 this year, and it's available in a variety of special editions, all of which are pictured below. This version is the most comprehensive, including demos, rarities and Blu-ray audio.
SOUNDGARDEN Superunknown: The Singles, Vinyl, Box Set, RSD 2014
Superunknown (20th Anniversary 2LP Edition)
BEATLES STUFF:
The Art of McCartney (Amazon Deluxe Exclusive) (2 CD)
The title says it all, featuring well-known artists of multiple genres.
Paul

McCartney & 

Wings-Venus and Mars (Deluxe Book)
Deluxe reissue of 1974 album from Paul McCartney's post-Beatles project.
George Harrison-The Apple Years (6 Albums + DVD)
A massive audio (and video) comp of Harrison's post-Beatles work.
Rush-R40 [6 Blu-ray Box Set]
A Blu-ray comp of select live shows from each decade of the prog-rock trio.
Pink Floyd-The Endless River (Deluxe CD\ Blu-ray Casebook Edition)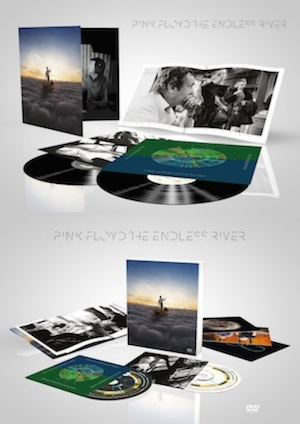 Pink Floyd celebrate the life of late keyboardist Richard Wright with this collection of previously unreleased material from 1994 Division Bell sessions.
Pink Floyd-The Division Bell 20th Deluxe Box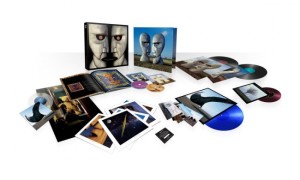 Speaking of, that album also gets the deluxe treatment with a 6 disc set including cd, vinyl and Blu-ray editions, and select memorabilia items.
Pink Floyd: 50 Years on the Dark Side
4-DVD documentary and comemerative booklet on the storied band's career. Note: reviews are mixed, but I'm including this for Floyd comepletists.
Queen-Forever
Queen fans will want to snap up this 2-CD collection of remastered hits, deep cuts, reinterpretations and three previously unreleased tracks featuring the late, great Freddie Mercury (currently selling for just $15.88)
Tears For Fears-Songs From The Big Chair (Super Deluxe Edition) [4CD + 2DVD]
Tears for Fears 80's classic gets a massive reissue, featuring remastered tracks, B-sides, remixes and previously unreleased material. Also includes 2 DVD's of live performances and 5.1 surround sound mixes.
 Rolling Stones: From the Vault: Hampton Coliseum (DVD/2CD)
The Stones are celebrating their 50th anniversary with the release of notable concerts on CD/DVD and Blu-ray. This 1981 performance marks the first release of the series.
The Promise: The Darkness On The Edge Of Town Story (3 CD/3 DVD)
Box set, Deluxe Edition
Boss fans will flip over this massive deluxe reissue of the seminal Springsteen album.
Daft Punk-Alive 1997 + Alive 2007 (Boxset)(4LP Colored Vinyl w/Digital Download)
The french electronic duo release a dual album of their two previous concert LP's, along with lots of bonus content, including a collectors booklet, memorabilia, and download codes for video content.
Daft Punk-Alive 2007 (2LP 180 Gram Vinyl)
Or there's also the option for just the 2007 Alive release on 2 disc vinyl.
Guardians of the Galaxy Deluxe Soundtrack [Music CD]
This special edition contains both the groovy retro-70's soundtrack, and Tyler Bates original score.
Morrissey-Your Arsenal (CD+DVD)
Morrissey's best solo album (you know it's true), produced by late Bowie guitarist Mick Ronson, remastered, along with a concert DVD.
Oasis-Definitely Maybe (Remastered Deluxe Edition)
Oasis's finest album (again, you know it's true!) gets a 3-issue remastered release, containing B-sides, live tracks and demos.
Siouxsie & The Banshees-Peepshow: Remastered
Siouxsie & The Banshees-Rapture: Remastered
Siouxsie & The Banshees-Superstition: Remastered
The Banshees release long-awaited remastered CD editions of their final 3 albums including bonus tracks.
Cocteau Twins-Heaven Or Las Vegas (LP+MP3)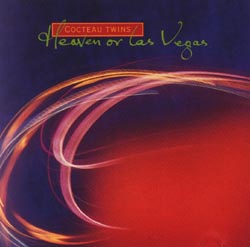 Cocteau Twins-Blue Bell Knoll (LP+MP3)
Dream Pop pioneers release deluxe reissues of their most popular albums.
Ministry-Twelve Inch Singles – Expanded Edition
ThisWax Trax!  limited edition clear vinyl double album features a plethora of remixes for the industrial outfit before they went full metal racket. Also included: linen photo and Ministry tote bag.
Love & Rockets-Express Limited Vinyl Edition 
The band's sophomore album reissued in both 200-gram black-vinyl and opaque red-vinyl pressings.
20,000 Days on Earth + Digital Copy [Blu-ray]
The highly acclaimed fictitious account of a day in the life of moody rocker Nick Cave now available on Blu-ray.
MONSTER MAGNET-
Milking the Stars: a re-imagining of Last Patrol
Stoner rock veterans release an album of remixes, alternate versions and previously unreleased tracks from 2013 album Last Patrol on CD and Vinyl.
The Kinks-The Anthology 1964 – 1971 (5CD Box Set)
Iconic British rockers celebrate their 50th anniversary with this 5 disc set. In addition to remastered hits, it also includes demos, interviews,  outtakes and 25 previously unreleased songs.
Cream: 1966 – 1972 (LP box set)
Celebrate the life of the recently departed Jack Bruce, with this collection of 6 studio and live albums.
XTC-Drums & Wires
Postpunk Brit-trio's 80's classic gets the Blu-ray audio treatment.
XTC-Skylarking: Corrected Polarity Edition
The band finally have Skylarking the way they sonically intended with this remastered edition.
 The Afghan Whigs-
Gentlemen at 21 (21st Anniversary Edition)
The nihilistic carnal classic gets a 21st anniversary makeover, replete with remastered tracks, demos and alternate mixes, available on vinyl or CD.
The Go-Betweens 5-Album Set
A compendium of the studio output of the beloved Australian indie hand.
Doolittle 25: B-Sides, Peel Sessions And Demos
The title says it all! And given 4AD's usually pricey sets, this 25th anniversary reissue is currently going for a very reasonable $25.47 for CD and $34.98 on vinyl.
Depeche Mode Live in Berlin (2CD\ 2 DVD\1 Blu-ray)

 

Box set, Live
Depeche Mode give an immersive concert experience on this box set chronicling the bands 'Delta Machine' tour. In addition to audio and video concert coverage, the set includes behind the scenes footage, band interviews and a surprise acoustic set. The Delta Machine studio album is included in 5.1 Blu-ray audio.
R.E.M-Unplugged 1991/2001: The Complete Sessions (2CD)
Relive a time, not so long ago, when MTV actually played music, with a compilation of the Athens, GA alternative icons various Unplugged appearances.
BIG STAR #1 Record
Big Star-Live In Memphis
There would be no R.E.M., Replacements or countless other alternative band without Memphis, TN's Big Star. The bands' debut album and live album have both been recently reissued on CD.
The Velvet Underground – 45th Anniversary Super Deluxe Edition
Classic VU album gets an extensive 64-track,  6-Cd reissue.
Natural Born Killers-20th anniversary Vinyl Reissue
The eclectic Trent Reznor curated soundtrack to Oliver Stone's 1994 film gets a vinyl reissue.
Leonard Cohen-Popular Problems

Amazon Black Friday deal! Only $8.89 (25% off)
The latest album from the distinguished wordsmith.
Johnny Cash-Out Among The Stars
The late country legend's lost album finally surfaces, featuring previously unreleased material from the 1980's.
Led Zeppelin I (Deluxe CD Edition)

CYBER MONDAY deal! Only $11.19!

British blues rock legends are ready to take more of your $, with deluxe CD and vinyl reissues of all their studio albums.
The Who | The Who Hits 50 ! (2CD)
Another classic rock group turns 50: to celebrate, The Who have released a double disc of their most beloved tracks.
SUEDE-Albums Collection
Black Friday deal! Own the entire Brit-pop group's catalogue for just 

$60.42

 

(20% off)
Dog Man Star – 20th Anniversary

 Box Set (2xCD + cassette + DVD+12″ + 7″ flexidisc + booklet + poster box)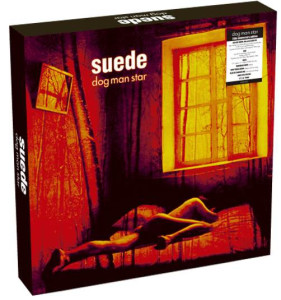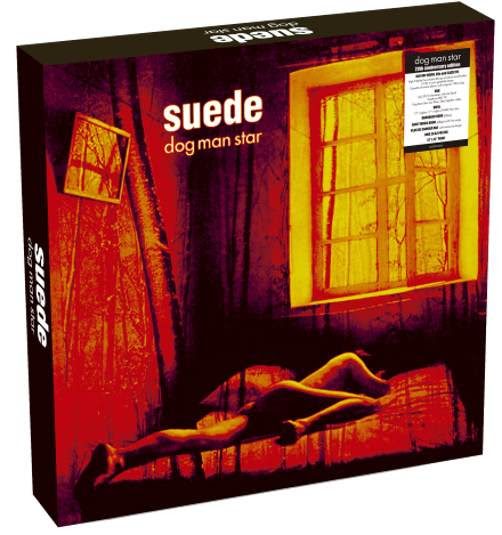 Suede fans will be extra excited at getting this massive reissue of Suede's Britpop masterpiece Dog Man Star. I covered the full specs earlier this year so click here full product description.
It's currently not available for Amazon in the U.S. so I've included a link to order it on E-bay below:
BOOKS:
You know what's better than opening one of the above box sets as a present  this holiday season? Reading a good back while listening to said present. Here's a list of great rock books for 2014.
Billy Idol-Dancing With Myself
I just finished reading Idol's self-penned memoirs and its both a history lesson of the 70's and 80's music scene and a chronicle to Idol's copious drug use that makes you amazed that he's still alive. A great read.
Bernard Sumner-Chapter and Verse: New Order, Joy Division and Me
Joy Division/New Order frontman gives his own story to counteract bassist Peter Hook's 2013 tell-all.
So This is Permanence: Lyrics and Notebooks of Ian Curtis
Get a peek into the creative process of  late Joy Division frontman Ian Curtis in this book containing his hand written lyrics.
Obscure: Observing the Cure
Here's another must-have book for the gloomy goth on your Christmas list: a collection of never-released photographs of Robert Smith and co, featuring a forward from the frontman himself.
Steve Kilbey-Something Quite Peculiar
Given Church frontman Steve Kilbey's gift for wordplay, I expect his autobiography to be a fun sleek read.
Mad World: An Oral History of New Wave Artists and Songs That Defined the 1980s
[amazon_image id="1419710974″ link="true" target="_blank" size="medium" ]Mad World: An Oral History of New Wave Artists and Songs That Defined the 1980s[/amazon_image]
A must have for fans of 80's New Wave, with entertaining anecdotes from the artists involved. Click here for my book review.
Beautiful Colors: The Posters of Duran Duran
[amazon_image id="0615357555″ link="true" target="_blank" size="medium" ]Beautiful Colors: The Posters of Duran Duran[/amazon_image]
Enjoy rare photos from New Wave icons.
Anger is an Energy: My Life Uncensored-John Lydon
[amazon_image id="1471137201″ link="true" target="_blank" size="medium" ]Anger is an Energy: My Life Uncensored[/amazon_image]
Entertaining diatribes from acidic Sex Pistols/PiL frontman.
Who Killed Mister Moonlight?: Bauhaus, Black Magick, and Benediction
The Bauhaus and Love & Rockets bassist/vocalist recounts his storied musical career and interests in the occult.
So that wraps up our list of the best Best Music Box Sets of 2014. Be sure to check out our 2013 and 2012 editions, for even more Christmas shopping ideas.
And click here for my list of best 2014 movie and TV Blu-ray sets  And click here for my 2014 Geek Gift Guide!