Richard Christy Talks New Charred Walls of The Damned Album 'Creatures Watching Over the Dead': veteran metal drummer discusses latest release in exclusive interview.
September 23rd will see the release of  Creatures Watching Over The Dead (Metal Blade Records), the third studio album from metal supergroup Charred Walls of The Damned.
The group is the brainchild of powerhouse drummer Richard Christy, notable for his work with the groups Death, Iced Earth and Control Denied, as well as his day-job as a comedic prankster on The Howard Stern Show.
Creatures adds new layers to the group's sound, while also being their most direct and accessible work to date. It's sure to please metal heads with its array of blast-beats, searing guitar solos and soaring vocals of Tim "Ripper" Owens (formerly of Judas Priest).
I spoke with Christy recently to discuss the new album, as well as his obsessions with pumpkin beers, John Carpenter, Stranger Things, Halloween and vinyl (the latter may prove a hot-button issue for Stern fans!). Enjoy the spirited Q&A (edited only for content and clarity) that follows:
SLIS: First off, I love the new album. It's been 5 years since the last Charred Walls of the Damned release. Was there a different creative process for Creatures Watching Over The Dead versus earlier albums?
RC: I'm glad you like it. Yeah, there was a change for this one. Between the first and the second album there was only about a year and a half between releases. I kind of jumped right into the second album after the first one came out.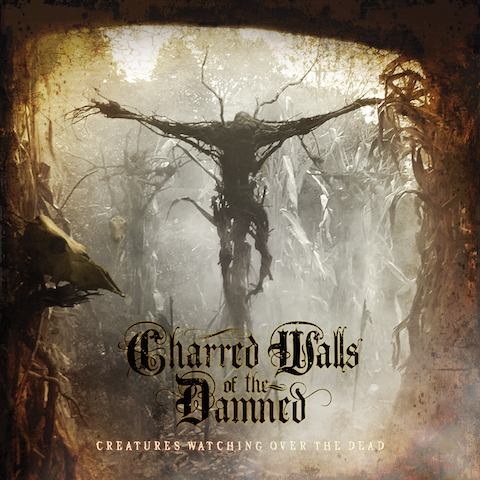 So for this one I just wanted to take a little bit more time. And I always heard of bands who would write way more songs than they would need and just pick the best songs out of all that, and I thought maybe I should give that a try, so I decided I would just take a little more time. So I wrote around 24 songs for this album…so I could pick the best ones and play them for my guitar player Jason Suecoff who's also our producer. He's got an awesome ear for songs so I wanted to give him a lot of options.
So I took probably around 3 or 4 years to write 24 songs and I sent them to Jason and he listened to them and he picked his favorite 9 and that's what ended up on the album.
SLIS: There seems to be an emphasis on shorter songs with anthemic choruses on this album. Was that a conscious effort or just an organic process?
RC: I think it just happened in pre-production because I write all the music at first, and play all the instruments on the demos, so sometimes I'll write longer songs but then we go into preproduction at Audiohammer Studios in Florida for about a month before we actually end up recording…take the songs and make them the best songs that they can be and many times Jason will hear a riff that maybe goes on too long or hear a part that doesn't fit and he'll cut it out, and maybe hear a tempo that's dragging a little bit and increase the tempo. So I think it kind of just naturally happened in pre-production…we streamlined them and made them a lot punchier and more to the point.
I guess that's where my head is at right now too, because my wife and I have been listening to a ton of vinyl. We got a record player a few years ago and we've listened to like Quiet Riot Metal Health and a lot of White Lion (laughing) and stuff like that but also at the same time listening to a lot of Cannibal Corpse. And I think from just listening to what has influenced me, inspired me to write more compact songs. Because in the eighties that's what I was listening to and that's what I loved: those short anthem type songs.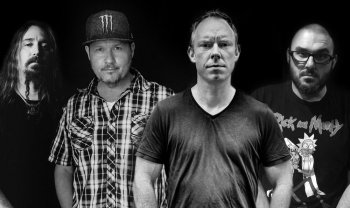 SLIS: Given you're both the drummer and the primary creative force in the band: what comes first as a general rule when writing songs? Is it the drum track? A riff? Or does it start with a vocal melody?
RC: it's usually a guitar riff. You know for the first album it was pretty much all written on guitar. For our second album Cold Winds on Timeless Days, some of those songs were actually written around the drums. I'm always trying to try something a little different as far as songwriting goes to make it fun. So there's a few songs on our second album where I would come up with a crazy drum beat and record it and then go back home and write a riff to it.
But for this album it was mostly guitar riffs. But the first song My Eyes was written around a keyboard riff that I had. And that's actually still in the song: there's a keyboard intro in the song that's my tribute to John Carpenter, because he's one of my favorite musicians and filmmakers. I worship his soundtracks so I wrote this keyboard riff just messing around and I really liked the melody and kind of transposed that to guitar and that's how the song My Eyes started out. But pretty much I just sit down with the guitar and that's how it starts. And the third song on our album, Afterlife starts out with an acoustic intro and I left that in as well…that's just how it started and I kind of built it from there.
SLIS: In addition to the group's standard lineup, you had Death Angel's Rob Cavestany play a solo on the track Tear Me Down. How did that collaboration come about?
RC: Well I wish I could say that I actually worked with him (laughing). He did the solo from his home studio so I wasn't fortunate enough to be there. I would have loved to be there. And these days with everybody kind of having access to their own studio we were able to get him to record it and send it to Jason. But it was awesome: I love Rob's guitar playing and I love Death Angel. I've been a huge fan so it's an honor to have him as a guest on the album and that came about because Jason has produced their last couple of albums. But maybe one of these days if I'm ever hanging out with Rob, I'll get him to play me that solo…because it was a pretty amazing solo! (laughs). When I heard it I was totally blown away.
SLIS: I was reading that The Soulless is about our addiction to technology. Is that an issue that troubles you, and does that theme connect to any other songs on the album?
RC: It's just that one track is about that and it doesn't really trouble me I just kind of write about things that I observe. Living in New York City is weird: sometimes I'm just walking down the sidewalk and there's literally hundreds people staring at their phones while they're walking and it's almost like being in a zombie movie (laughing). It's very weird and that's what inspired that. Sometimes I just feel sad for somebody who's so into their phone that they're not living their life and they're not enjoying the people around them.
I just kind of write lyrics about the things that I observed and things that inspire me and things that make me happy. That was just an observation that I have from living in New York City. I mean even when they're walking up the stairs coming out of the subway they can't wait to get to the top of the stairs and start looking at their phones, or they walk up the stairs looking at their phones and they trip and fall (laughs). I mean what's so important on that phone that you're willing to fall flat on your face and break your nose for it?
(Both laugh)
SLIS: I know given everyone's busy schedules, touring must be tricky to coördinate, but any chance of live dates to promote Creatures Watching Over The Dead?
RC: Yeah we're definitely going to try. Like you said it depends on our schedules. I get a certain amount of vacation time each year so I can't really go on a 2 month-long world tour but I can do a week at a time or maybe 2 weeks at a time even like we did for the first album, which was awesome. Hopefully we'll do some Festival dates like we did for the last album with Metallica at Orion Fest, which was amazing.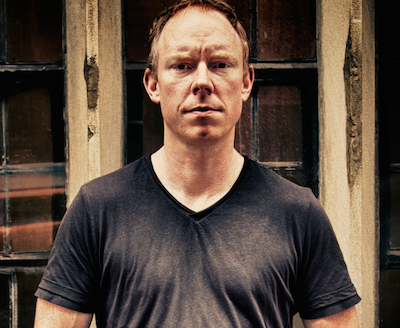 Lars (Ulrich) even invited us personally to come play, which I was shocked that Lars even knows who the heck our band was. I was like how does Lars know about Charred Walls of the Damned? I think it's all thanks to Brian Slagel from Metal Blade records, because he and Lars are friends, so I have to thank him for that as well. So yeah I hope that we get to do some one-off festivals because that's probably what would work best for us.
SLIS: You're a big horror fan and Halloween is just around the corner: any chance of any Halloween themed videos for any of the songs, or any other special plans on the horizon?
RC: Yeah definitely! You know we've been talking about doing a video. We've done a video for each of our last two albums and they're both kind of horror themed. I have a friend named Mike Schiff who filmed and edited those videos and he's a big horror film and Halloween fan like I am and we've been talking about doing one for this and I hope we get to it, it just depends on his schedule because he's doing a cool documentary called the History of Metal and Horror and it's about how horror and metal tie together and he's going to get a ton of people killer people for it. So if he gets some time away from that I'd love to do a video for this album.
And yeah it's crunch time now because it's like what 53 days till Halloween? So I'm already drinking my pumpkin beer and lighting my pumpkin candles and I even get to write music for a cool Halloween event in Westchester New York called the great Jack O'Lantern Blaze, where you walk through 7000 lit pumpkins, so I've been working on music for that lately. It's like synthesizer type music which is a freakin' blast. If you're into that kind of thing you can go onto iTunes and type in Blaze: The Soundtrack – Richard Christy, and it'll come up and you can purchase it. It's good music to haunt your house with on Halloween.
(Both laugh).
SLIS: Speaking of synth-scores, you mentioned John Carpenter was a major influence on you. Did you catch his recent tour?
I did! I saw him in July it was amazing. I have to admit I kind of teared up and cried a little bit when he played The Fog because that's a huge movie for me. I saw it on TV when I was about 8 years old and it blew my mind and I freaking love that soundtrack. So when they played the theme and had the fog machines going and had the clips from the movie on the big screen behind him it was magical. It was freaking awesome. When he started, I think the first song was from Escape From New York and people just flipped out. It was awesome.
SLIS: I saw him in Austin. It was one of the best shows I've ever seen.
RC: So do you live in Austin? So you know who I'm a huge fan of now from down there? That band S U R V I V E!
SLIS: Yeah, me too. I love their score to Stranger Things.
Yeah, oh my God that's all I've listened to for like the last 3 weeks over and over and over. Volume 1 and volume 2 of the Stranger Things soundtrack. I think it's one of the most brilliant pieces of music ever written. I just love that soundtrack.
SLIS: That show is such a cultural phenomenon.
RC: Well it should be: it's a perfect show. I think it's one of my top 5 favorite TV shows of all time and I have watched it twice. I freaked on it. I thought it was incredible.
SLIS: Knowing you're a craft beer aficionado I have to ask-what would be the perfect pairing to drink while listening to the new album?
RC: Wow, there are so many good beers out there I would say just drink whatever your favorite beer is, but if I had one to suggest at this time of year Southern Tier Pumking is the pumpkin beer that just blew my mind when I had it, so to me it's my favorite pumpkin beer. Maybe my favorite beer ever. It's an imperial pumpkin beer and it taste like you're drinking a pumpkin pie. It's amazing. But be careful it's about eight or nine percent alcohol!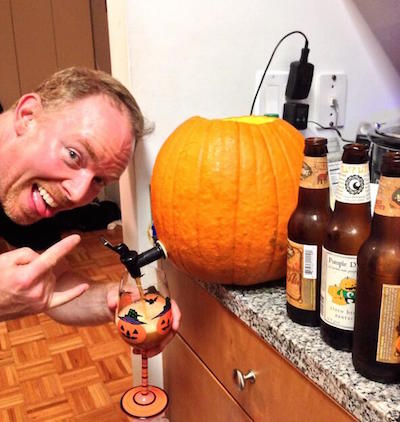 And I'm enjoying all the Oktoberfest beers. I'm drinking an Erdinger Marzen from Germany right now. I think beers in the fall are my favorite beers to drink all year round, so now my liver is going to take a beating (laughing) for the next couple of months.
SLIS: Well that covers all my questions. Anything you'd like to add before we wrap up?
RC: I'd like to ask everyone to pick up the album on Friday September 23rd on Metal Blade records. It's a good album to bang your head to! And I'm playing drums on Monte Pittman's solo album Inverted Grasp of Balance. He's the guitar player from Madonna and that's coming out on Metal Blade the same day. So there's two great metal albums you can pick up on the same day. And Billy Sheehan is playing bass on his album and I get to play drums. I definitely recommend people pick that one up too.
Thanks to Richard Christy for taking the time out for the interview. You can pre-order Charred Walls of the Damned's 'Creatures Watching Over The Dead' and Monte Pittman's 'Inverted Grasp of Balance' via Amazon below.