Listen To The Veldt's New 7″ Single 'Symmetry/Slow Grind': New 7-inch single will be released for Record Day 2017.
Following on the success of their acclaimed 2016 EP The Shocking Fuzz of Your Electric Fur: The Drake Equation, shoegaze pioneers The Veldt return with a Symmetry/Slow Grind, a 7″ single that will be released for Record Store Day 2017 (April 22nd) via Schoolkids Records.
In honor of the release, the band will also play two in-store Record Store Day sets at Schoolkids Records venues in Raleigh and Durham. They'll be performing with other acts including Dom Flemons, The Pinkerton Raid, New Ager, Floating Children, Terry Anderson and The Olympic-Ass Kickin Team, Sorority Noise and NYC avant-pop artist Micah Gaugh,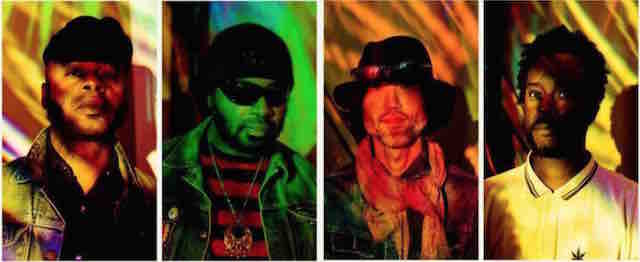 Symmetry/Slow Grind features more of the blissful, dreamy "soulgaze" sound the band has perfected over the years. I had the pleasure of hearing Symmetry played live at the band's set in Austin last year. It's a meditative, blissful concoction of swirling guitars and electronic textures, which orbit around Daniel Chavis's emotive croon. The B-side, Slow Grind is equally beguiling–an ambient storm of diffuse soundscapes.
According to the band's press release, The Veldt (who recently toured with both Phantogram and Modern English) have even more music planned for 2017, and I'll keep you updated when I have more info.
You can check out both new tracks via the YouTube clips below. Click here for more information on EP details.