Joel Hodgson 'Riffing Myself' Review: Mystery Science Theater 3000 creator Joel Hodgson gives a  warm and funny look into his unique creative mind.
Recently I interviewed Mystery Science Theater 3000 creator and star Joel Hodgson.
We discussed his one-man show Riffing Myself , and he mentioned was coming back to Austin. And luckily, I was able to attend his recent performance at Austin's brand new Lakeline Alamo Drafthouse.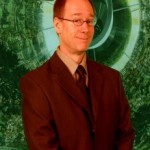 Riffing Myself  is different  than MST3K (and Cinematic Titanic). There's no movies to be goofed on here. Instead, it's a funny look back on his childhood growing up in Stevens Point, Wisconsin, and what inspirations led him to created his cult classic series.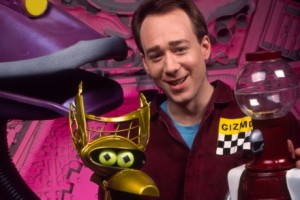 Hodgson's projected various images from his childhood, and early career, all subjected to his patented good-natured snark. But there's more to it than that.
His original career aspirations were to be a magician and ventriloquist. This lead to some frighteningly funny dummy images from an 60's ventriloquist catalogue, and many photos showing the young Hodgson performing magic.
But eventually he phased into stand-up comedy and moved to Los Angeles.
He played his entire hilarious performance from the 8th Annual HBO's Young Comedians special. This proved revelatory. This was a much more stylized spaced-out performance than Hodgson on MST3K. But you could see the early evolution of his comedic mindset.
He discussed his friendship with Jerry Seinfeld, and how his idea for MST3K was pitched to Minneapolis station KTMA.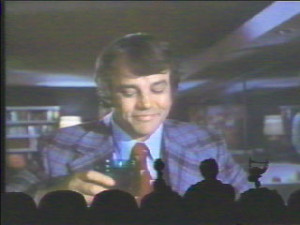 All of Hodgson's various inspirations fused together; his ventriloquist work inspired the show's robots Tom Servo and Crow. Influences ranged everywhere from 70's sci-fi film Silent Running to a song by Lou Reed, and that's just for starters.
Hodgson later played a reel that compiled the best segments of the KTMA shows used to sell MST3K to a larger network. This lead to a deal with The Comedy Channel, which later became Comedy Central. And the rest is history.
Hodgson concluded by taking questions from the audience; What was his favorite episode? someone asked. He replied without missing a beat: I Accuse my Parents.
One thing that really stood out for me was his integrity. He left L.A. due to his unease with Hollywood homogenized entertainment. And he left  MST3K to a dispute with producer Jim Mallon, who he felt was asserting his ego over the staff and creative flow of the series. He admitted this caused him great personal pain, but you have to admire his convictions.
Later that evening, Hodgson joined local movie riffing troupe Master Pancake in a live performance where they goofed on a James Bond film chosen from the audience: Casino Royale. Sadly I wasn't able to get tickets to that showing, but I'm sure it was a blast.
And check out my posts on other great MST3K related awesomeness: