It's been a decade since Tool's album '10,000 Days'. Or should we say 365,000 days since '10,000 Days'?
May 2nd, 2016 shares a dubious distinction in musical history. On that same date in 2006, Tool released 10,000 Days. their last album to date.
That's right: a full decade with no new music from a band who never broke up.
To be fair, Sisters of Mercy fans have it worse: while the band still tours, it's been 26 years since their last studio release. But still. 10 years?!?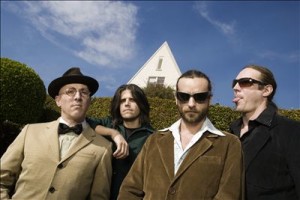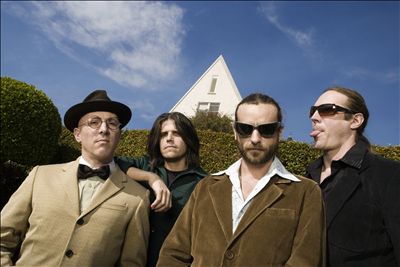 Be that as it may, the promise of a new Tool album continues to captivate the interwebs, inspiring sarcastic memes and comment wars. Said comments come from two factions: those who want a new album yesterday, while other fans express the "you can't rush greatness" argument, and claim anyone impatient are entitled whiners, who aren't real fans.
And then there's those like myself: resigned to the fact that it may never happen, which will result in gleeful surprise if we're proven wrong.
So while we wait, and wait…and wait for a new album that should be here any day/year/decade/century now, let's note how many historical milestones have happened while Maynard James Keenan, Adam Jones, Danny Carrey and Justin Chancellor have been doing God knows what…besides dealing with a lawsuit, an admittedly draining setback.
Keenan's other project, Puscifer have released three fully realized and wonderfully fascinating studio albums.
We've had two presidential elections, and are only a few months away from electing our next leader, who may wind up being a reality show host (shiver).
Faith No More have not only reunited, but put out their first album since 1997.
My Bloody Valentine made a new album FFS.
Axl Rose finally released the 10-years in the making 'Chinese Democracy', and made up with Slash and Duff McKagan. And now he's singing for AC/DC.
Two actors have played Batman. Three have played Spider-Man.
Billy Corgan and James Iha have kissed and made up, and we're just one step away from a full Smashing Pumpkins reunion.
Glenn Danzig turned 60 and appeared on a comedy show.
You can't watch The Cosby Show without hating yourself.
The Kardashians.
O.J. Simpson finally went to prison.
Prince (may he forever rest in peace) released 8 albums.
The remaining members of Nirvana have performed live.
Even with Nine Inch Nails going on and off hiatus, they've released four albums. In addition, Trent Reznor has scored three films.
Harrison Ford survived a plane crash. And played Han Solo again.
According to who you listen to, Tool are either nearing completion, stalling out, or having irreconcilable musical differences regarding their next release. We'll just have to wait and see…emphasis on the wait.
In the meantime, here's the best track off 10,000 Days…to tide you over for a few years:
Need to vent over the decade-long wait for new Tool material? Tell me in the comments.