Concert Review: Echo and the Bunnymen at Stubb's, Austin: post-punk icons deliver the goods under the killing moon.
★★★★★
It was an unseasonably humid October night last Thursday at Austin's Stubb's Waller Creek amphitheater. But the arrival of British post-punk/New Wave/neo-psychedelic legends Echo and The Bunnymen brought a refreshing European chill to the proceedings.
After a (very loud) opening set from Oklahoma post-rockers Ester Drang, the Liverpool based group hit the stage with the simmering Going Up, off their formative 1980 début Crocodiles, before launching into the following tune of the same title.
Frontman Ian McCulloch was in fine form, smoking like a chimney in-between serrated croons on the garage rocker Do it Clean and the ornate epic Seven Seas. He asked for audience participation, and the receptive crowd replied by singing along with gusto, particularly on the Pretty In Pink soundtrack entry Bring on the Dancing Horses, which sounded positively euphoric with its heavenly keyboard stabs and atmospheric touches.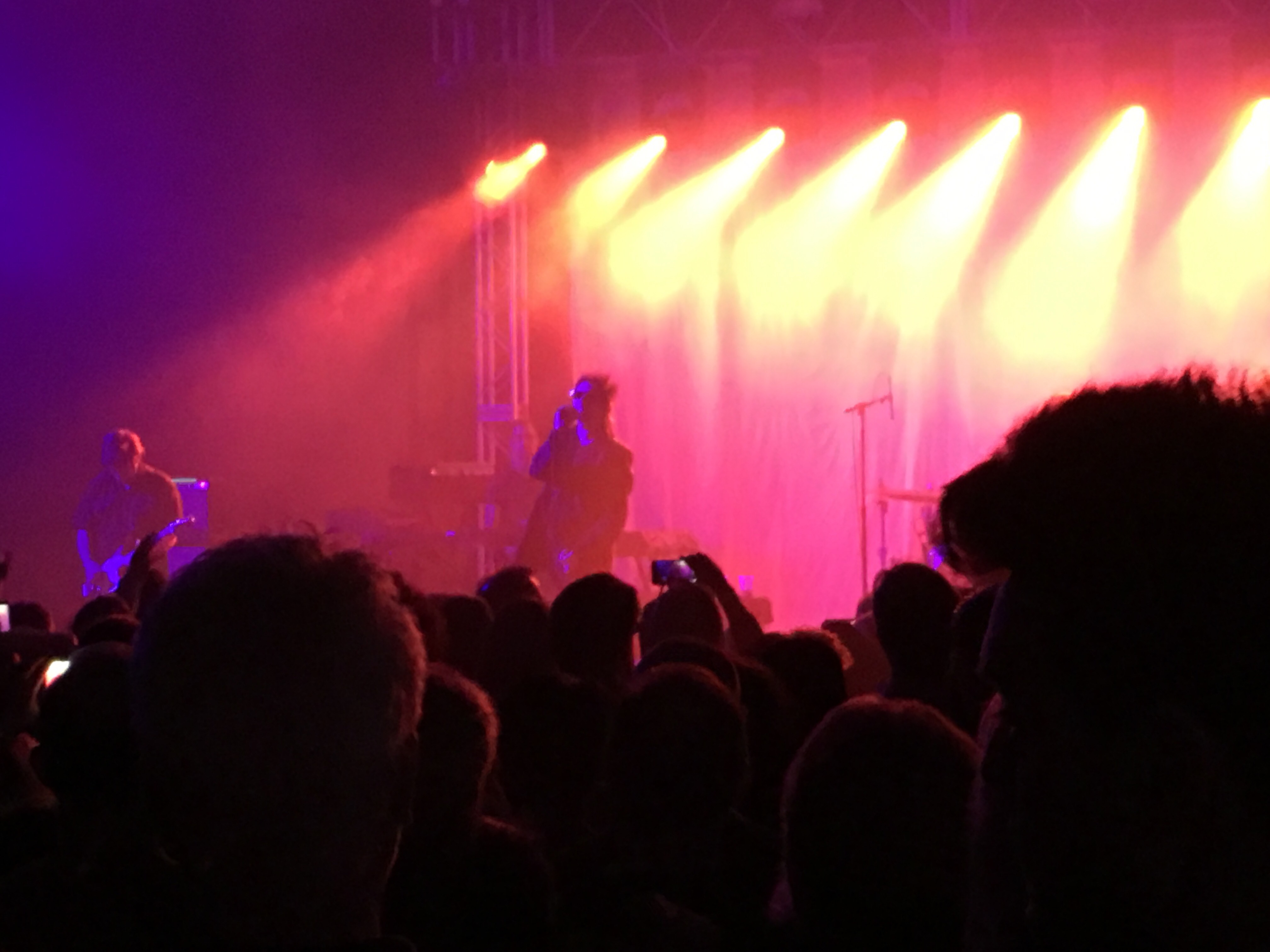 McCulloch's righthand man remains Will Seargent (the only other remaining founding member), and his liquid, echo-laden guitar chops still wows, from the Middle Eastern guitar figures in Bedbugs and Ballyhoo, to the cinematic epic The Killing Moon, one of the group's most iconic hits. McCullough joked that someone told him it was "the best song ever written," and he hoped they wouldn't mess it up. (*Note: McCulloch himself deemed it the best song ever written in the New Wave memoir Mad World)
The band indulged in some covers, which they cleverly tucked into original tracks. The rollicking Villiers Terrace morphed into a Doors medley (Roadhouse Blues/L.A. Woman), while the wistful Nothing Lasts Forever (off their 1997 comeback album Evergreen), melded in an unlikely cover combo with Lou Reed's Walk on the Wild Side and Wilson Pickett's In The Midnight Hour).
The band concluded its first encore with Lips Like Sugar, a New Wave classic that transported every Gen-Exer (myself included) back to their high school days.
But the biggest surprise came with the group's unexpected second encore:McCulloch announced they would close the set with Ocean Rain, which the frontman dubbed the "second best song ever written." The track proved prophetic, as concert goers were doused by a rain shower the moment they began playing. Does it get any more poetic than that?
Echo & The Bunnymen Stubb's set list:
Going Up
Crocodiles
Do It Clean
All That Jazz
Seven Seas
Bedbugs and Ballyhoo
My Kingdom
Rescue
In the Margins
Over the Wall
Never Stop
Villiers Terrace
(with snippets of Roadhouse Blues L.A. Woman by the Doors)
Bring On the Dancing Horses
The Killing Moon
The Cutter
Encore:
Nothing Lasts Forever
(with snippets of Walk on the Wild Side, Don't Bring Me Down, and Midnight Hour)
Lips Like Sugar
(with snippet of Rock 'n' Roll With Me by David Bowie)
Encore 2:
Ocean Rain