Celebrating 75 Years Of Batman: A History Timeline: In honor of  the Dark Knight's 75th anniversary, here's his most notable moments throughout the decades.
2014 is a big year for Batman. He celebrated his 75th birthday back in May. And Wednesday, July 23rd. marks Batman Day; where participating comic shops are giving away a free special edition Batman comic.
Batman is one spry of septuagenarian, adaptable for every decade he passes through.
With just a few tweaks from writers, artists and filmmakers, he always perfectly reflects the times.
So in honor of Batman Day, here's a decade by decade recount of how's he evolved over 75 years: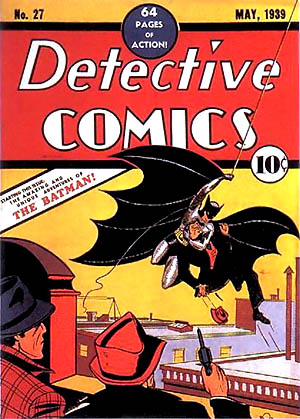 1939: Batman (Created by artist Bob Kane and writer Bill Finger) first appears in Detective Comics # 27
1940: His sidekick Robin aka Dick Grayson is introduced in Detective Comics # 38
1940: Batman gets his own self-titled comic which introduces iconic villains the Joker and Catwoman in the first issue.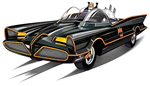 1942: Two-Face and the Bat-Signal are introduced.
1943: Alfred Pennyworth is brought on as the Wayne Valet.
1944: Wayne's underground lair is officially christened as the Bat-Cave.
1948. The full Batman origin story is revealed. The Riddler is introduced.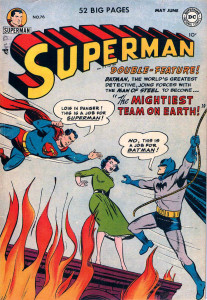 1952: Batman meets Superman in Superman # 76
1956: Batwoman is introduced as a love interest to combat accusations of Batman's sexuality.
1960: Batman joins the Justice League
1961 Batgirl is introduced in Batman #129.
1966: Bat-mania sweeps the land when Adam West and Burt Ward star in the campy take on the Dynamic Duo. His vigilante, fearful image is effectively neutered.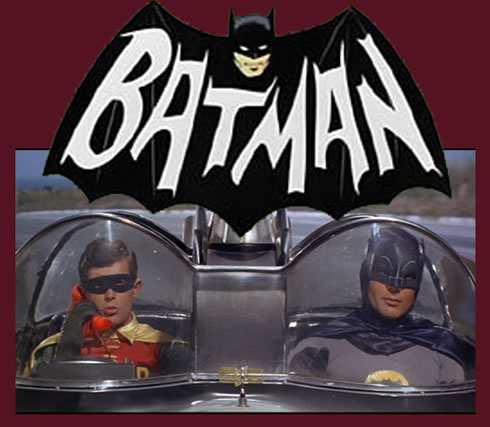 1970: In 

DETECTIVE COMICS #395 

Comic writer Denny O'Neill and artist Neal Adams' take the caped crusader from camp back to his dark, moody roots.
1971: Batman's fair-weather foe/friend Man-Bat first appears.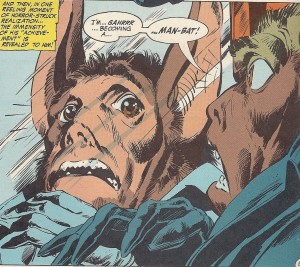 1972: The immortal villain Ra's Al Ghul debuts in Batman #232.
1980: Arkham Asylum, home to Batman's most formidable foes is introduced in  Batman #326.
1984-Dick Grayson becomes Nightwing, relinquishing the Robin role to Jason Todd.
1987: Miller continues his revisionism, with 'Batman: Year One',  a darker version of his established origin story, and elaborating on his relationship with commissioner Gordon.
1989: Alan Moore ('Watchmen') writes the most iconic Batman vs. Joker tale with 'The Killing Joke', which expands on the Clown Prince of Crime's origin story, explains their complicated relationship, and culminates with the Joker paralyzing Batgirl (aka Barbara Gordon.)
1989: In the controversial storyline 'A Death In The Family', Jason Todd is killed by The Joker.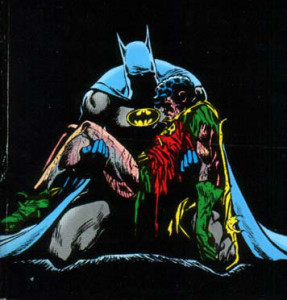 1989: Tim Burton brings a slightly darker Batman to the screen in the 1989 blockbuster, pitting Michael Keaton's Batman against Jack Nicholson's The Joker.
1992: The sequel 'Batman Returns' introduces Michelle Pfeiffer as Catwoman and Danny DeVito as the Penguin.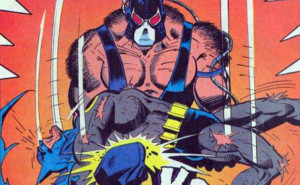 1993: Bane is introduced, paralyzing Batman in a brutal fight which keeps the Dark Knight out of commission during the 'Knightfall' storyline.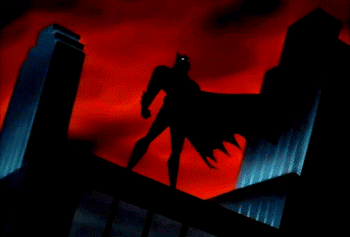 1993: Bruce Timm's Batman The Animated Series, debuts, offering a cartoon interpretation who's moody tones appeal to adults and children alike. The theatrical animated film Batman: Mask of The Phantasm soon follows.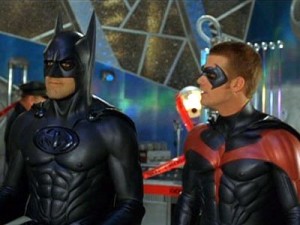 1999: Joel Schumacher directs 'Batman and Robin', one of the worst superhero films to date, crippling Batman's box-office future for years.
2002: Jeph Loeb and Jim Lee created the critically acclaimed 'Hush' comic book saga, which legitimizes the Riddler as a villain to be reckoned with.
2005: Director Christopher Nolan makes 'Batman Begins', introducing the grittiest cinematic Batman to date, with Christian Bale inheriting the role.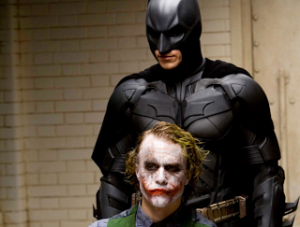 2008: The sequel 'The Dark Knight' becomes a box office behemoth, and garners an Oscar nom for the late Heath Ledger's haunting portrayal of The Joker.
2011: Batman's origin story and continuity get rebooted to square one in DC Comics The New 52
2014: Director Zach Snyder commences pre-production on '

Batman v Superman

: 

Dawn of Justice', featuring the first cinematic team up of the DC titans, with Ben Affleck donning the role of Batman.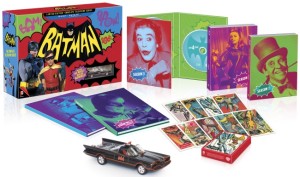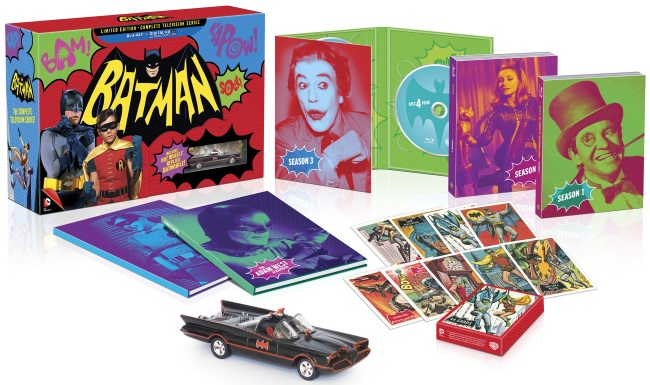 2014: After years of legal wrangling, it's announced that the 67 'Batman' series will be released on Blu-ray in the fall.
2014: Batman turns 75. I think he's here to stay.
What are your thoughts on what makes Batman so special? Tell us in the comments.
And here's a whole host of awesome Batman 75th commemorative merchandise available via Amazon below.
[amazon_image id="B00LT1JHLW" link="true" target="_blank" size="medium" ]Batman The Complete TV Series Limited Edition Blu-ray[/amazon_image][amazon_image id="B00J8LXD56″ link="true" target="_blank" size="medium" ]Batman: Assault on Arkham [Blu-ray][/amazon_image][amazon_image id="140124758X" link="true" target="_blank" size="medium" ]Batman: A Celebration of 75 Years[/amazon_image][amazon_image id="1401247598″ link="true" target="_blank" size="medium" ]The Joker: A Celebration of 75 Years[/amazon_image][amazon_image id="140125280X" link="true" target="_blank" size="medium" ]Batman 75th Anniversary Box Set[/amazon_image] [amazon_image id="B00GZ0ML4C" link="true" target="_blank" size="medium" ]Dcu: Son of Batman [Blu-ray][/amazon_image][amazon_image id="B00IQCRKT8″ link="true" target="_blank" size="medium" ]Batman: Arkham Knight – PlayStation 4[/amazon_image][amazon_image id="B00IQCRKQ6″ link="true" target="_blank" size="medium" ]Batman: Arkham Knight – Windows (select)[/amazon_image]