Best Movies Of 2013: Celebrating the most interesting genre films of the past year.
2013 wasn't a watershed moment in cinema, but there were some notable films in both the blockbuster and indie world.
To commemorate, I've made the list of my favorites of the year. It'll look quite different from a lot of best of critics list, because I don't go the typical route. And I largely prefer genre stuff. That's just my deal.
Also, since I'm just 2 years into this blogging deal, I don't get into all the fancy pants film screenings. Yet. Hopefully one day. But this means I didn't get around to seeing as many films as I'd like to this year, including American Hustle, Five Years A Slave, Prisoners and Nebraska. Oh well.
Like my 2012 list, instead of a basic ranking, I'll be judging films based on respective genres and merits, also noting best, director, cinematography, soundtracks and more. I'll have Amazon links for movies that are available on Blu-ray.
Best Film: Gravity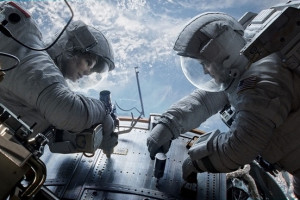 Gravity is the perfect culmination of all the vital cinematic food groups; great acting, tight scripting, and visuals that truly look out of this world. It was equal parts terrifying, uplifting, moving and thought-provoking, and you can't ask for more than that. It's also one of the best sci-fi films ever made. Yep, I said it.
I've read several critics who've downplayed its impact. Which reeks of elitism to me. Just because it's a box office smash, and a special effects extravaganza, doesn't delete its impressive merits.
Best Underrated Sci-Fi movie: Europa Report
Think of Europa Report as Gravity's stepchild. Lower in budget, but teeming in ambition and scientific discourse, it's a tense sci-fi thriller that deserves more exposure.
Best Apocalyptic Comedy: The World's End
Edgar Wright wraps up his Cornetto trilogy with this hilarious and surprisingly poignant comedy, with Simon Pegg doing his most multi-layered performance to date. Personally I think he should get a best acting nod, but it'll never happen thanks to Academy snobs.
Runner-Up Best Apocalyptic Comedy: This Is The End
A movie where celebrities playing themselves could've been a recipe for disaster, but Seth Rogen's send-up of spoiled Hollywood brats in a postapocalyptic landscape was scathingly funny.
Best Social Commentary Comedy: The Wolf On Wall St
Scorsese makes his best comedy to date, making a Goodfellas of the white-collar criminal variety. DiCaprio and Jonah Hill kill, and Matthew McConaughey makes a sly cameo.
Best Movie With A Dumb Name: Mud
McConaughey again rears his head in this excellent mix of Southern Gothic drama and coming of age tale from the director of Take Shelter.
Most Ambitious Storyline: The Place Beyond The Pines
What I loved about Derek Cianfrance's Place Beyond The Pines, is that I had no clue where it was heading thanks to its elaborate labyrinthine plot, and that's a rare and wonderful thing. It's a long movie and takes a commitment, but I felt just rewarded.
 Most Gut-Wrenching Film: Prisoners
It's a long dark night of a cinematic soul with this tale of missing children, vigilante justice, and an ever twisting plot that will leave your stomach in knots. Hugh Jackman and Jake Gyllenhaal have never been better.
Best Comic Book Movie: Man Of Steel
I had problems with this Superman reboot in terms of length and tone (click here for my review)  but it stood out in contrast against the smug jokiness of Iron Man 3. In the end it suffered from too much spectacle, but it laid the groundwork for a bigger DC cinematic universe.
Runner-up: The Wolverine
A vast improvement over the previous Wolverine entry, director James Mangold gives the comic book movie genre new life thanks to an exotic Japanese locale, and an understated yet evocative storyline. Too bad it gets goofy at the end, but at least it leaves a teaser for the upcoming X-Men film Days of Future Past.
 Best Horror Movie: You're Next
This movie flopped partly because trailers made it look too derivative of many other horror flicks. But that's the point. You're Next was a dark parody, with as much scares as bite. Way better than 2013 horror borefest The Conjuring.
Runner-up: World War Z
All things pointed to this zombie film being a dud thanks to multiple rewrites and reshoots. And while it's not groundbreaking, it's a solid genre film, even with its bloodless PG-13 gloss.
Best Documentary: TIE: Sound City/A Band Called Death
How to choose between two great music docs? I couldn't. Between the story of a criminally ignored band ahead of its time, and the tale of a studio steeped in sonic history, it was a good year for documentaries.
Best Cinematography/Visual Effects: Gravity
One of the few 3-D movies that justifies that higher ticket prices, Gravity's rich visuals made you feel as weightless and isolated as it's two cast members.
Runners-Up: Only God Forgives/Pacific Rim
Only God Forgives [Blu-ray]
The storyline for Nicolas Winding Refn's polarizing film is as unpleasant as it is incoherent, but you can't deny it looks amazing. And Pacific Rim's storyline and character development just doesn't hold up to scrutiny, but Gullermo del Toro's vision of Kaiju monsters and giant robots looks like live-action anime.
Biggest Cinematic Gamble: Escape From Tomorrow
Escape From Tomorrow
Was it a great movie? No. But for the sheer accomplishment of shooting a film in Disney World without the parks knowledge or consent, it's a ballsy achievement. Less a horror movie than a dark comedy, but compelling all the same.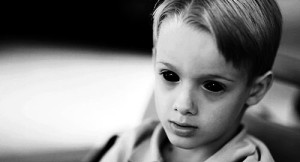 Best Cable Movie: Clear History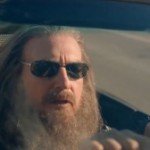 Curb Your Enthusiasm fans satiated their hunger for a new season with this hilarious HBO film, where David plays an ad exec plotting his revenge against his former employer. And while he plays a character named Nathan Flomm, it's Larry doing Larry, and that's just fine.
 Runner-Up: Behind the Candelabra
Candelabra
You have to give Steven Soderbergh credit; Liberace has long faded from the public consciousness, and he was never taken very seriously as an artist, but this biopic made him compelling.
Movie better than its bad reviews suggested: The Incredible Burt Wonderstone
Sorry but Jim Carrey lampooning douche magician Chris Angel is funny. It also makes you miss when he was a comedic titan. What's keeping him from doing a full comeback?
Best Soundtrack: TIE: The Place Beyond The Pines/The World's End
Mike Patton's evocative jazzy score shows another dynamic side to his talented musicianship, and The World's End soundtrack is a love letter to 90's Britpop and alternative music.
Best 2013 Blu-ray Release: Seconds
This brilliant, underrated 60's gem gets the treatment it deserves in this Criterion Collection Blu-ray.
Best Director: Alfonso Cuarón (Gravity)
There simply wasn't a director more on his game and more innovative than the man who pulled off Gravity. Kudos.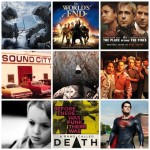 So that's my picks for the Best Movies of 2013. Feel free to chime in with your own best of lists and stay tuned as next week I'll make my list of the Best Tv Shows Of 2013.
You might also like my 2013 lists of best albums, and best songs.