April 10th is Nirvana Day! Wha??
Nirvana has been defunct since 1994, but 2014 is going to be a busy year for them. Or at least April will be. On April 10th, the Seattle grunge legends will be inducted into the Rock And Roll Hall Of Fame.
And on that same date, Hoquiam, Washington will be celebrating Nirvana Day.
Consequence Of Sound noted that radio station KXRO broke the news. According to their official website, Hoquiam mayor Jack Durney had to this to say about the announcement; "They bring great honor, I think as I say, to our entire community. And I think that it's good Kurt Cobain lived in Hoquiam for a little while, but he and Krist Novoselic are part of our community, and I think it's good to honor our sons and their great accomplishments." said Durney."
Cobain was only a short time resident of Hoquiam, but his impact made him a local hero of the rain-swept state, none more so than in Seattle, which housed the same music scene that birthed Soundgarden, Alice In Chains, and Pearl Jam.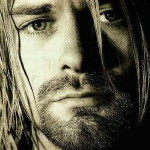 Just a few months back, Cobain's suicide hit a 19th year anniversary. This feels like a much more pleasant way to remember him by.
But one wonders, if he was alive today, would he scoff at the RRHOF induction? Would he joke about having a day devoted to his band? Would he have mellowed with age, and figured out a place for himself in the musical vacuüm of the 21st century? We'll just never known. Luckily Dave Grohl and Krist Novoselic have accepted both honors and keep the Nirvana name alive.
In 1991, the band was seen as a harbinger of a drug fuelled, moody form of rock that had parents nervous. Now they have a quaint town celebrating their honor. Time truly does change thing.
The dream of the 90's is still very much alive in Hoquiam, rock history and in the minds of those who grew up in that era. Good times, if even for a short while.