Afghan Whigs 'Do To The Beast' Review: Cincinnati alt-rockers return with a more polished version of their gritty soul-rock swagger.
If they've seen it all, show them something new. That's vocalist Greg Dulli's appropriate opening salvo on Parked Outside, the first track off Do To The Beast, the first new Afghan Whigs album in 16 years.
That song's stuttering stripper-pole grind rock is a typical Whigs hard-edged rocker. But Do To The Beast is the most diverse album in the band's catalogue
Perhaps the chief reason is the departure of longtime guitarist Rick McCollum, which may cause hesitation among their hard-core fan-base. True, his dirty, sleazy riffing is missed, but it allows for new shades and textures to emerge.
Matamoros has funk stabs akin to modern hip-hop,  where Dulli croons evilly as he threatens to expose every little crime that you might hide. And single Algiers is a Spanish flavored ballad that is as soothing as it is sinister.
Dulli excels when he sings about bitter heartbreak, and on tunes like the languid country lament of Can Rova, and the cinematic bombast of These Sticks, he still knows how to dish out his hard-boiled confessionals.
Beast was mostly recorded at QOTSA mastermind Josh Home's Pink Duck studio, and it feels like his desert rock style has seeped into the band's sound. Sparser arrangements and arid soundscapes allow for new wrinkles in their sound.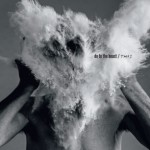 And guitar contributions from artists like Alain Johannes, and members of Chaves and Emeralds add new flavors, such as the echoing Edge-like guitar work on the stellar track The Lottery. 
This cleaner sound also hearkens to the cocktail lounge of Dulli's Twilight Singers.
But Dulli's ragged howl and bassist John Curley's sinewy rumble keep the continuity from their earlier work on albums like Gentlemen and Black Love intact. He's never been a virtuoso. And while his rusty pipes remains an acquired taste, hardcore fans will soak it up like a sponge.
Do To The Beast is an intriguing comeback record. It's familiar and foreign all at once, and that's an exciting place for a band this far in their career to be. The Beast is still howling, indeed.
Do To The Beast will be released April 15th on Sub-Pop records. You can pre-order it via Amazon and iTunes below.
[amazon_image id="B00ISLRZS8″ link="true" target="_blank" size="medium" ]Do To The Beast [+digital booklet][/amazon_image]