In honor of  the late Richard Matheson, here's our list of his best Twilight Zone Episodes, just in time for the July 4th Syfy Marathon.
I recently wrote about the legacy of sci-fi writer Richard Matheson who recently passed away.
And part of that legacy involves the memorable Twilight Zone episodes that he wrote.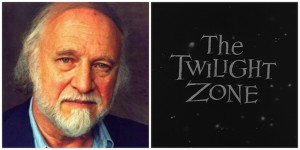 The Twilight Zone was initially written by creator and host, Rod Serling.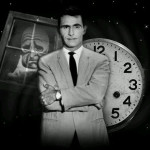 But Serling became stretched thin and needed additional help. Matheson became the first writer hired to contribute additional material, and gave his own unique stamp with his innovative sci-fi and horror tales.
Given that Syfy's July 4th Twilight Zone marathon is approaching, it's the perfect time to list Matheson's most iconic episodes. Click here for Syfy's Episode schedule to see when his episodes will air.
You can also watch them on this excellent Twilight Zone Blu-ray collection from Amazon:
7. Third From The Sun (Season One-1960)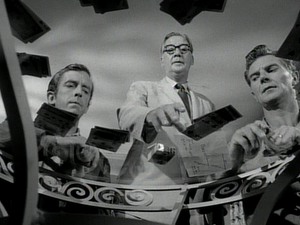 Serling adapted his script from Matheson's original short story. A scientist and a test pilot must leave the planet before a nuclear war breaks out. The problem is they must use a secret government ship to do so, and the government is in denial that a war is imminent. So do they escape, and to where? This sets up one of the best twist endings of the series.
6. Little Girl Lost (Season 3-1962)
A father hears his daughter cry in the middle of the night, but panics when he can't find her, even though he can still hear her voice. It's up a physicist friend to figure out his daughter has fallen into a different dimension. But can they get her back out? This premise would later influence the storyline for Poltergeist).
5. Death Ship (Season 4-1963)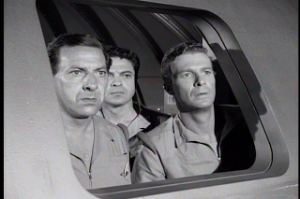 Three astronauts land on a planet they suspect holds alien life. They discover an exact replica of their own ship, crashed, and containing their lifeless bodies. A fevered debate divides the crew; are they dead? Is this an alternate future that they can avoid? Is it all a dream? Featuring a moving performance from veteran actor Jack Klugman, it's a  poignant and powerful episode and one of the best 60 minute episodes (most episodes were only half-hour).
*Note; this is the one show that won't be airing on July 4th.
4. Night Call (Season 5-1964)
This creepy episode involves an elderly bed-ridden woman who keeps getting phone calls late at night. A man's voice  repeatedly says Hello? Where are you? I want to talk to you. Frightened, she asks the phone company to trace the calls. When she discovers their origin, the true nature of his calls are revealed.
3. Nick Of Time (Season 2-1960)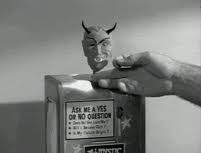 William Shatner plays a superstitious man who bases his life decisions on answers from a diner fortune-telling machine. The story makes the viewer question whether he's simply crazy, or does the Mystic Seer actually have the power to control one's destiny?
2. The Invaders  (Season 2-1961)
An anguished woman is terrorized in her farmhouse by little robots from a flying saucer. But they make up for their size in menace; attacking her with lasers and knives. When she discovers the true identity of these creatures, it delivers one of the most famous twist endings of the series.
1. Nightmare at 20,000 Feet (Season 5-1963)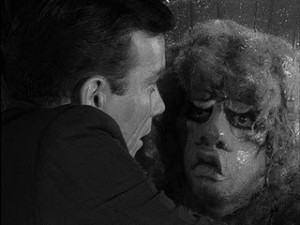 William Shatner appears again, this time playing a man recently discharged from a sanitarium. As he flies back home with his wife he sees a creature on the wing of the plane. He tries to stay calm, questioning his own sanity. But when he sees it tampering with the plane, he alerts the crew. They think he's nuts, so he takes matters in his own hands.
Although the monster looks pretty goofy, this episode remains one of the most famous and beloved of the series.
*Trivia; It was directed by Richard Donner, of Superman The Movie fame. 
So there's my list of Richard Matheson's Best Twilight Zone Episodes. What are your favorites?  Chime in below.
And here are some cool TZ collectibles from Entertainment Earth. Click on the image for details and pricing: