This is the 2nd installment of SLIS's 60 Best Cover Songs Of All Time. Click here for entries 60 through 20.
I'll have an iTunes playlist at the bottom if you like to preview or buy any of these songs for your collection.
Off we go:
19. The Man Next Door-Massive Attack
John Holt's 1968 reggae track was given a dark trip-hop makeover on their moody album masterpiece Mezzanine.
18. Bang A Gong (Get It On)-The Power Station
This Duran Duran/Robert Palmer side project did a slick take on The T-Rex Classic.
17.Istanbul (Not Constantinople)-They Might Be Giants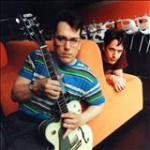 The Four Lads jazzy 1953 single was given a polka-college-rock twist from TMBG's album Flood.
16. The Faith Healer-Recoil/The Cult
This Sensational Alex Harvey Band track has been covered twice with splendid results. The first, a dark electronic piece from Recoil (featuring Depeche Mode's Alan Wilder and Nitzer Ebb's Douglas McCarthy) and the second a more straight forward rocker from The Cult.
15. Cat People-Danzig
This song is miles away from Bowie's new wave 80's track. Danzig takes it into heavier territory with stellar results, and it's one of his best songs period. Not available on iTunes

14.Nobody Does It Better-Radiohead
Carly Simon's James Bond theme gets the moody alt-rock treatment. Not available on iTunes.
13.Dead Souls/Physical (You're So)-Nine Inch Nails
Trent Reznor has a way with covers. His 2 best are Joy Division's Dead Souls (from The Crow soundtrack) and a brutal version of Adam Ant's Physical (You're So). (His Queen and Gary Numan covers are pretty great too).
*Another great (hilarious) industrial rock cover is Revco's version of Rod Stewart's Da Ya Think I'm Sexy, which is included in the iTunes playlist…
12.Love Hurts-Nazareth
The Everly Brothers track was transformed into a 70's slow-dance epic.
11.Breadfan/Stone Cold Crazy-Metallica
How to choose from a band who has covered a ton of great songs over the years? Difficult. But their ripping versions of Budgie's NWOBHM classic and the heaviest song Queen ever did are just badass. Honorable mentions of course for Diamond Head's Am I Evil, The Misfit's Green Hell, Killing Joke's The Wait, etc, etc.
10. So Cruel/Route 66-Depeche Mode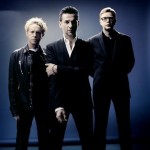 Depeche Mode's recent U2 cover makes it sound like their own. Their cheeky cover of the Route 66 TV theme is great too. Honorable mention for their rendition of the blues classic John The Revelator.
9. Street Spirit (Fade Out)-The Darkness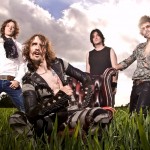 Radiohead meets Iron Maiden. Over the top in the best way. A highlight off their recent album Hot Cakes.
8. Telegram Sam-Bauhaus
Their Ziggy Stardust cover was more popular, but I found it too slavish to the original. Their playful, loose cover of T.Rex's tune is much more satisfying.
*Singer Peter Murphy used to do a killer live version of Prince's Purple Rain too! Sadly it's hard to find.
7.Ball Of Confusion-Love And Rockets
Why this song is missing from so many best covers lists is baffling, but I think it's because few know it was originally a song by The Temptations. L&R's post-punk rendition manages to be both funky and harrowing at the same time.
6.The Man Who Sold The World-Nirvana
Nirvana made an understated classic when they covered Bowie's song on MTV's Unplugged.
5.Clones/Landslide-Smashing Pumpkins
Fleetwood Mac's Landslide is the best known SP cover, and remains a standout. But lesser known, is their killer, catchy version of a little known Alice Cooper oddity, the new wave-esque Clones.
4.Song To The Siren/Jealous Guy-Bryan Ferry
The Roxy Music frontman and solo artist has made more covers than anyone else on this list, so picking one from this talented singer proved difficult. But his recent cover of Tim Buckley's Song To The Siren is chilling, and his cover of John Lennon's Jealous Guy is soulful heartache incarnate.
3. Easy-Faith No More
FNM's pedigree of covers is impressive (Bee Gees, Sabbath, Deep Purple, etc). But all pale in comparison to their bravura cover of the Commodore's soul classic, featuring one of Mike Patton's best vocal performances.
2. (I Can't Get no) Satisfaction-Devo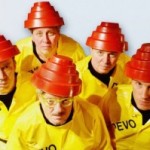 Devo's take on the Rolling Stone classic is the most daring reinvention on this list. The song is transformed from a simple r&b romp into a rhythmic juggernaut with one of the best bass lines ever recorded.
1.Hurt-Johnny Cash
Cash's rendition of Nine Inch Nail's self loathing anthem is given a drastic overhaul. It lessens the nihilism and layers of sonic decay to form a simple plaintive rumination of redemption and a life fully lived. It's beautifully elevated by the accompanying music video.
So that's it! I found it interesting how many bands were covered repeatedly, specifically Sabbath, T. Rex and Bowie.
Be sure to check out the iTunes playlist below featuring all available songs listed above, as well as honorable mentions that barely missed inclusion (Placebo, Moby, Eagles Of Death Metal, etc). I also included Van Halen's You Really Got Me which I missed on the last playlist.
I'm sure at some point I'll have to do a follow-up as omissions will jump out at me over time, but tell me your favorite covers in the comments section below.