Check out our list of the 50 Best Alternative B Sides Ever Made.
In the age of digital downloads, the B-side has become a quaint memory. But for those who grew up pre-internet, it was an added pleasure to get one or more bonus tracks with the purchase of a vinyl, cassette or cd single.
Alternative Rock was made for the B-side. This was a genre with fans who enjoyed seeking out more obscure tunes to show-off their music cred and celebrate songs that were more under the radar.
And many were just as good if not better than the A-side singles, often proving so popular it eclipsed the single it was originally attached to.
So in honor of the lost art form, here are the 50 Best Alt-rock B-sides ever made.
Since I just did a list of the 60 Best Rock Covers (click here to read),  I'm only including original songs. I'm also not including alternate versions or remixes.
I'll allow for multiple entries per artist, and ties for equally awesome tracks on one single/EP.
And I'll have an iTunes playlist at the bottom if you'd care to preview or buy any songs listed.
Let's begin!
50. U2-Alex Descends into Hell for a Bottle of Milk / Korova 1
Haunting B-side to Achtung Baby's leadoff single The Fly.
49. Nirvana-I Hate Myself And Wanna Die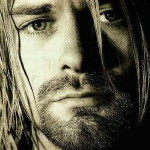 This rocking (yet troubling prophetic) track appeared as a B-side for Pennyroyal Tea. Also featured on Beavis And Butthead Experience Collection.
48. XTC-Dear God
This B-side for Grass proved so popular it was later added to the band's Skylarking album.
47. Primal Scream-Velocity Girl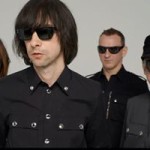 The band at their most wistful, taken from the Crystal Crescent Ep.
46. Ministry-Tonight We Murder
Al Jourgensen and co. at their most twisted. B-side to Stigmata.
45. Faith No More- Das Schützenfest
FNM are the only band besides They Might Be Giants who can make polka rock. B-Side from Easy.
*Not available on iTunes.
44.Gary Numan-We Are So Fragile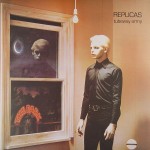 Strident New Wave B-side to Are Friends Electric.
43. Yazoo-Winter Kills
Eerie slow-burn number that's the polar opposite of the poppy A-side Don't Go.
42. Ween- Now I'm Freaking Out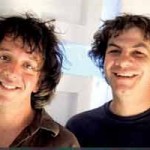 This New Wave flavored ditty makes a winning combo with the Spirit Of 76 A-side.
*Not on iTunes.
41. Suede-Money
A skittering rocker. B-Side to Beautiful Ones.
40. Gary Numan-Me I Disconnect From You
Excellent B-side to Complex.
39. Smashing Pumpkins-Hello Kitty Kat/Obscured
The alternating rocking and soothing tunes make great company with the Today single.
38. The Cult-Zap City.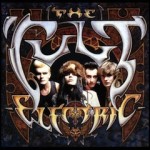 Makes for a rocking combo with the Lil Devil A-Side off the Electric album (which the band are getting ready to tour in its entirety.)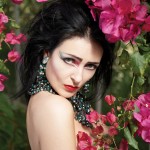 Ominous yet beautiful. B-side to The Killing Jar.
*Not available on iTunes.
36. Buzzcocks-Why Cant I Touch It
Hook filled punk classic that eclipses it's Everybody Happy Now A-side.
35. The Cure-Fear of Ghosts
Eerie, hypnotic B-side to Lovesong.
Click here for my ultimate Alternative Valentine's Day Playlist
34. Echo And The Bunnymen-Do It Clean
One of their most rocking tracks was the B-Side to The Puppet.
33. U2- The Lady With The Spinning Head
This soaring anthem provides counterpoint to somber A-side One.
32. Jesus And Mary Chain-Psychocandy
Oddly enough this wasn't included on the Psychocandy album, but appeared as a B-side to Some Candy Talking.
31. The Cult-Love Trooper
Ethereal power ballad makes a fine companion to the Wildflower single.
30. Joy Division-These Days
Jittery post punk at its finest and a fitting B-side to Love Will Tear Us Apart.
29. Depeche Mode-Happiest Girl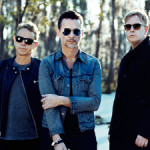 Dark romance abounds in this World In My Eyes B-Side.
Click here for my review of their new album Delta Machine.
28. Roxy Music-To Turn You On
This lounge classic initially appeared as a B-side to the band's cover of John Lennon's  Jealous Guy.
27. Radiohead-Talk Show Host
Excellent B-side of Street Spirit (Fade Out).
26. New Order–In A Lonely Place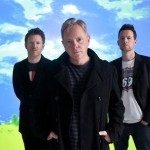 The band exorcises its dark Joy Division leanings with this ethereal Ceremony B-side.
25. Bauhaus-Boys
A lurching classic that pairs perfectly with epic single Bela Lugosi's Dead.
24. Depeche Mode-But Not Tonight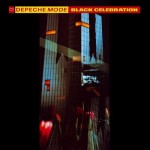 A downright ray of sunshine compared to techno noir A-side Black Celebration.
23.Buzzocks-Autonomy
Arguably their best track. Originally a B-side to I Don't Mind.
22. Radiohead-Palo Alto
Rocking  B-side  from the Airbag/How Am I Driving EP.
21. Siouxsie And The Banshees-Tattoo
Fantastic B-side to Dear Prudence.
*Not available on iTunes.
20. The Cure- Play/Twilight Garden
Two fine Goth-pop numbers werre both B-sides to the High single.
19. Smashing Pumpkins-Bye June
The short but sweet acoustic tune was taken from the Lull EP which featured the Rhinonoceros single.
18. Pulp-Underwear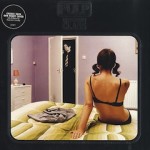 B-side to Common People, and just as catchy and thrilling as their biggest hit.
17. U2-Salome
The band's funkiest number was superior to the A-Side, Even Better Than The Real Thing.
16. Jesus And Mary Chain-Kill Surf City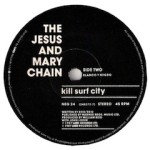 Killer B-side to April Skies. It's surf guitar sound makes it a perfect summer tune.
15. Sisters Of Mercy-Colours
A spectral, hypnotic cinematic epic. B-side of This Corrosion.
14. Smashing Pumpkins-Ugly/Set The Ray To Jerry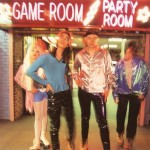 These two tracks share the same 80's synth-pop charms as A-side 1979. Where Jerry is wistful and light, Ugly is chilly and dark. Both excellent. Also featured on the Pumpkin's Box-Set The Aeroplane Flies High, which is getting rereleased. 
13. Nirvana-Aneurysm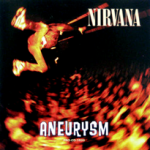 Raucous Lithium B-side that also appeared on the Incesticide collection.
12. Suede-My Insatiable One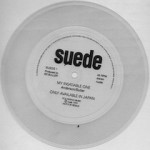 One of the best Brit-pop ballads.B-side to The Drowners.
11. Depeche Mode-Dangerous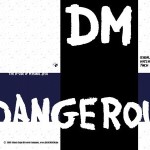 One of their best songs was relegated to B-side status with Personal Jesus.
10. New Order-1963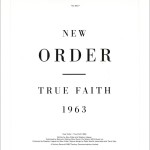 The band at their most emotional and stirring. B-Side to True Faith.
9. David Bowie–The Man Who Sold The World
The Bowie classic (covered excellently by Nirvana) was originally a B-side to Space Oddity.
8. Suede-My Dark Star/The Living Dead
How to choose between these wonderful B-sides from Stay Together? Answer; you can't.
7. The Cure-To The Sky
Pop perfection as only The Cure can do. Off the Fiction compilation.
6. Queen-We Will Rock You
While the band isn't exactly alternative, their influence on Britpop is undeniable. B-Side to We Are The Champions.
5. Pulp-Like A Friend
Appeared on the Great Expectations Soundtrack, and as a B-side off A Little Soul. One of their most rocking tunes featuring some of Jarvis Cocker's wittiest lyrics.
4. Prince-Erotic City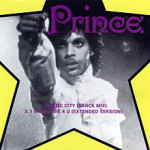 Again, not an artist that screams alternative, but one who influenced ton of alt-rock artists. B-Side to Let's Go Crazy and eternal club anthem.
3. Pearl Jam-Yellow Ledbetter
Jeremy B-side. I still don't know what the hell he's singing, but it still sounds great.
2.The Smiths-How Soon Is Now/Please, Please, Please Let Me Get What I Want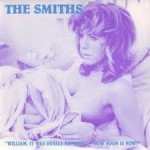 Both tracks were originally B-sides to William, it was Really Nothing, but have far eclipsed it in popularity. Morrissey moping and Marr guitar work at their finest.
1. Smashing Pumpkins-Starla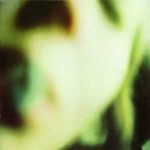 B-side to I Am One. Clocking in at 11 minutes and 2 seconds, it could never qualify for radio play, but for hardcore fans it's rock ascension incarnate with some of Billy Corgan's best guitar work to date.
So that wraps up the list. Agree? Disagree? Chime in below. And be sure to check out the iTunes playlist below.