This is Part Three in a 3 part series of the most Underrated Alternative Rock Albums Ever Made.
And click here to read Part Two, to see what albums have been covered, and my criteria for their inclusion.
If you'd like to preview/buy any of the albums listed, clicking on album title (highlighted in blue) will take you to iTunes, and clicking on the album image will take you to Amazon.
And now, here's the Top 15!
15.TIE: Olympia /(2010)/Mamouna-Bryan Ferry (1994)
[amazon_image id="B003VIW8DK" link="true" target="_blank" size="medium" ]Olympia[/amazon_image][amazon_image id="B00GG3L5A4″ link="true" target="_blank" size="medium" ]Mamouna by Ferry, Bryan (1994) Audio CD[/amazon_image]
Memo to Bryan Ferry; don't end your albums with the letter A. Mamouna took 6 years to make. But it was a financial dud. It's confounding because it features some of his most lush, romantic tunes.
And Olympia has the unfortunate distinction of being his worst selling album. But with such a sensuous mix of dance tunes and ballads what's not to like? Plus the list of guest musicians is impeccable (Flea, Brian Eno and Jonny Greenwood to name but a few).
Standout Tracks (Olympia): Song To The Siren, Heartache By Numbers,  Shameless
Standout Tracks (Mamouna): Mamouna, Your Silent Face, Which Way To Turn, 39 Steps
[amazon_image id="B000024YF7″ link="true" target="_blank" size="medium" ]Rude Awakening[/amazon_image]
Prong had minor success with 1994's Cleansing. But follow-up Rude Awakening broke the momentum. It proved an apt title as Prong were dropped from their major label due to poor sales. But its mix of industrial and groove metal was just as good as anything by White Zombie, Ministry or Pantera. Bummer.
Standout Tracks: Rude Awakening, Unfortunately, Innocence Gone, Man's Ruin
13. Louder Than Love – Soundgarden (1989)

Most people's knowledge of Soundgarden begins at BadMotorFinger and ends with SuperUnknown. But  the less-heard Louder Than Love was their major label début (beating other Seattle bands to the big leagues). It showed their early grasp of classic rock polish with metal/punk rawness.
Standout Tracks: Hands All Over, Gun, Loud Love, I Awake
[amazon_image id="B0000085N3″ link="true" target="_blank" size="medium" ]Cult[/amazon_image]
The Cult went a dirtier, grungier direction with this self-titled release, with singer Ian Astbury exploring his most personal lyrics to date. But it failed to excite fans or critics. But it's every bit as good as Electric or Love. So give it a listen. It deserves reappraisal.
Standout Tracks: Coming Down (Drug Tongue), Joy, Sacred Life, Star, Saints Are Down
[amazon_image id="B00FYBD5PM" link="true" target="_blank" size="medium" ]King for a Day Fool for a Lifetime[/amazon_image]
Faith No More's album Angel Dust is their masterwork, and while it sold less in the U.S. than The Real Thing (which featured Epic), it cleaned up overseas and won widespread critical acclaim.
But follow-up King For A Day bombed, and that's unfortunate. It was a perfect mix of heavy riffing and avant-garde weirdness that covered everything from metal, lounge, soul country and world music.
Standout Tracks: Ricochet, Take This Bottle, What A Day, Ugly In The Morning
[amazon_image id="B0000AGWK8″ link="true" target="_blank" size="medium" ]Killing Joke[/amazon_image]
Most rock bands mellow with age, becoming complacent and less hungry. Not post-punk vets Killing Joke. In 2003, they teamed up with Dave Grohl on drums and made one of their heaviest, and caustically political albums to date. Criminally ignored.
Standout Tracks: Asteroid, Blood On Your Hands, You'll Never Get To Me, Implant
[amazon_image id="B002JN74VY" link="true" target="_blank" size="medium" ]Bleach (20th Anniversary Deluxe Edition)[/amazon_image]
So many people say that In Utero is underrated, that it feels overrated at this point (sorry I still like Nevermind best).
But what about début album Bleach? It's one raw slab of catchy ferocity. You can hear the nucleus of their minimalist genius coming together, even with its dull production. Kurt Cobain sounded like he was ready for takeoff. A shame it wouldn't last for long.
Standout Tracks: Blew, Floyd The Barber, About A Girl, Negative Creep, Scoff
[amazon_image id="B00AFCT7CA" link="true" target="_blank" size="medium" ]Sometime Anywhere[/amazon_image]
The Church had a big hit with Under The Milky Way in 1987. But by 1992 their jangle-pop was out of fashion and Priest=Aura was dismissed by critics and sold poorly. But it's a masterpiece of dark atmosphere. Their hardcore fan base has finally recognized it as such, but it still deserves a bigger audience.
The follow-up Sometime Anywhere, was another commercial disappointment, and was dismissed by the band itself. But it has the most unusual sonic palette of their catalogue with its mix of guitars and electronica.
Standout Tracks (Priest=Aura): Ripple, Lustre, Dome, Feel, Mistress, Film, Chaos
Standout Tracks (Sometime Anywhere): Loveblind, My Little Problem, Lost My Touch, The Maven
You can't call Wish a commercial failure. It was their highest charting album, spawning the hit Friday I'm In Love.
But fans and critics were dismissive, and it never comes up when discussing their greatest work (tellingly it's one of their only albums to not receive the deluxe reissue treatment).
But it has some really great songs that haven't gotten their due, from feedback laden droning laments, to piano ballads, and ethereal pop delights.
I know many believe The Top is the band's unsung gem, but Wish is a lot more fun to listen to, and far more compelling than it's given credit.
Standout Tracks: Apart, From The Edge Of The Deep Green Sea, Trust, Cut, Open
[amazon_image id="B005HI7NY6″ link="true" target="_blank" size="medium" ]Ultra[/amazon_image]
Click here for Albums Revisited: Depeche Mode's Ultra, for full details on why it was unfairly trashed by critics and fans. But to be succinct; folks were miffed by the absence of sonic architect Alan Wilder, and its more languid pace. They're so wrong, because Ultra is one of DM's finest.
Standout Tracks: Barrel Of A Gun, Love Thieves, Home, It's No Good, Freestate, Useless
For whatever reason, Trompe Le Monde is the redheaded stepchild in the Pixies catalogue. The reviews were meh and fan's just didn't take to it like Doolittle or Surfer Rosa and the band broke up not long afterwards. But it has some of their biggest hooks and craftiest tunes! And their cover of Head On is pretty sweet too. Much better than their new stuff for sure.
Standout Tracks: Planet Of Sound, Alec Eiffel, U-Mass, Letter To Memphis, Space (I Believe In)
[amazon_image id="B005MW8CLK" link="true" target="_blank" size="medium" ]Gish[/amazon_image]
Most people familiar with the Pumpkin's know Siamese Dream and Mellon Collie, but their 1991 début is known primarily to diehards, and even bandleader Billy Corgan has been dismissive of it; there aren't really a lot of great songs, it's really more of a dynamic statement.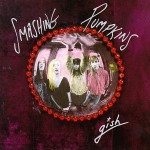 Nope. Gish had crazy good songs, and composed like suites; each track felt like 10 songs in one with all the tempo changes and trippy transitions.
Flash forward to 1998 and Corgan ditches the bombast of Mellon Collie for true melancholy, with the dark and languid Adore, inspired by his Mother's death. It bummed out fans (although critics were appreciative) and sold poorly. But like Gish, it's the hardcore fans who let it sink in.
Standout Tracks (Gish): I Am One, Siva, Rhinoceros, Suffer, Snail, Daydream
Standout Tracks (Adore) : To Sheila, Tear, Ava Adore, Shame, Pug, Apples+Oranjes
And just for the record; the Machina albums were awesome, Zwan was pretty sweet and Corgan's solo album got a bad wrap. Sure he's an egomaniac, but he's talented as shit.
After years of relative obscurity, Pulp came out guns blazing for 1996's A Different Class, where their sprightly arrangements belied the cynical take on urban life, best epitomized by smash hit Common People.  Their time had arrived.
So why did the follow-up This Is Hardcore not get the same warm reception? Well the subject matter was pretty dark and the music matched it. Jarvis Cocker's tales of the adult film industry and mid-life crisis was a turn off to many. Their loss.
Standout Tracks: This Is Hardcore, Party Hard, Help The Aged, Sylvia, Like A Friend
2. Dog Man Star– Suede (1994)
Suede spearheaded the Britpop movement, but they got left behind quick. After a solid selling début, sophomore album Dog Man Star confused fans and critics, and ended with guitarist Bernard Butler leaving the band.
It just doesn't seem fair, that their best album is one of their biggest commercial failures. For sheer grandiosity, production and song craft, it's a startling achievement, mixing Glam hooks, Prog dynamics, and Morrissey-esque tales of self-pity and doomed romance.
Standout tracks; Daddy's Speeding, The Wild Ones, Still Life, This Hollywood Life, The Asphalt World
Fans and critics can go on ad nauseum about how Radiohead weren't good until The Bends, and weren't great until OK Computer. And how their début Pablo Honey was bland rote alt-rock. Bullshit!
But rather than going into excessive detail as to why, click here for Albums Revisited: Radiohead Pablo Honey, where I plead my case in great detail on why it's my fave Radiohead album.
Standout tracks; Creep, Thinking About You, Anyone Can Play Guitar, Lurgee, Blow Out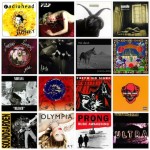 So there you have it! My picks for the 40 most underrated alternative albums. What are your favorite alternative albums that you feel don't get the respect they deserve? Tell me in the comments.
And be sure to check out Part One and Part Two for the earlier entries.