20 Most Anticipated Rock Albums of 2016: the must have rock releases of the New Year.
2016 has arrived, and it brings with it a year full of hotly anticipated new rock albums, from veteran and contemporary alternative and metal acts.
Here's our list of the 20 releases that have us excited the most about the year ahead, ranked by official street dates followed by releases still yet TBA. And just for fun we'll throw out a few tentative releases that we're somewhat optimistic to see released at some point this year.
There will be Amazon pre-order links for confirmed releases, if you're so inclined.
Let's begin:
Blackstar-David Bowie (January 8th)

The Thin White Duke will release his 25th studio album, featuring tracks from his off-Broadway musical Lazarus, along with material from British crime drama The Last Panthers, with some of his most sonically adventurous work to date.
Adore Life-Savages (January 22nd)

The postpone revivalists return with their spiky abrasive sound on their sophomore album.
Night Thoughts-Suede (January 22nd)

The Britpop pioneers seventh studio album promise to be their most ornate work since their 1994 epic Dog Man Star, featuring a full string section and accompanied by a short film.
X (No Absolutes)-Prong (January 29th)

Tommy Victor and co. return with a new slab of alternative metal, hot on the heels of their 2015 cover album Songs From The Black Hole.
Hidden City-The Cult

Initially planned for a 2015 release, The UK rockers 10th album, produced by regular collaborator Bob Rock, will hew to the band's mix of Ian Astbury's spiritual and political lyrics and Billy Duffy's trusty riffs.
Chaosmosis-Primal Scream (March 11th)

Following the band's joint tour with The Cult, the Scottish psychedelic rockers will release their first album since 2013's More Light.
The Jesus and Mary Chain (TBD)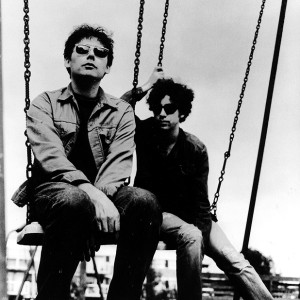 Last year JAMC frontman Jim Reid stated the band are making headway on their first album since 1997's Munki. Coming off the 25th anniversary of Psychocandy, fans expectations will be sky-high for feedback laden anthems.
Deftones (TBD)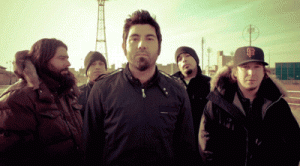 Initially planned for release last year, the Sacramento alt-metalers first album since 2012's Koi No Yokan will be produced by Matt Hyde (Monster Magnet) and will feature a contribution from Alice in Chains guitarist Jerry Cantrell.
Lush (TBD)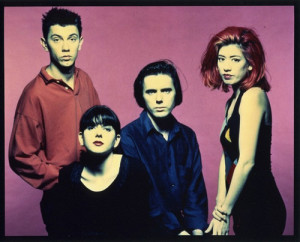 Reunited Brit Shoegazers are set for a slew of 2016 performances, hopefully boding well for their first album since 96's Lovelife.
Slowdive (TBD)
Yet another reunited 90's shoegaze band from the UK, Slowdive spent much of 2015 in the studio, leaving fans rabid for new material, whenever it should arise this year.
Nine Inch Nails (TBD)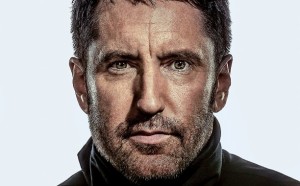 Trent Reznor promised the return of NIN this year with a short and simple tweet:
New NIN coming in 2016. Other stuff, too.

— Trent Reznor (@trent_reznor) December 18, 2015
M83 (TBD)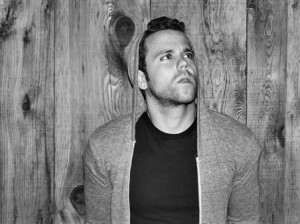 The French electronic act haven't had a new album since 2011's Hurry Up We're Dreaming, but that's about to change. Band mastermind Anthony Gonzalez notes that its "more fun and fresh than my last album, but it's good to take your listeners into a different maze." Expect to hear some new tunes at M83's Coachella 2016 sets.
The Smashing Pumpkins (TBD)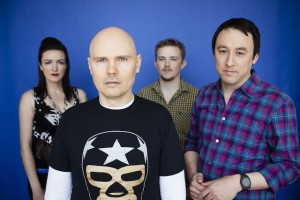 Billy Corgan hinted that the Pumpkins would release an album called Day for Night in 2015. That project has been delayed, and the album titled dropped, so who knows what to expect, but factor in his recent tour with Marilyn Manson and previously estranged drummer Jimmy Chamberlain as possible influencers. Or maybe he'll just stick to blogging about old cars??
Massive Attack (TBD)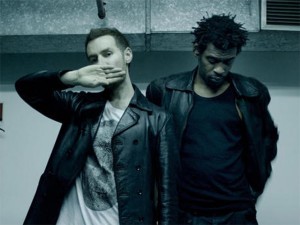 The Bristol Trip-hop icons announced a 2016 tour and new material on the way. Could said material (the group's first since 2011's Heligoland) feature collaborations with Run The Jewels? Perhaps.
Radiohead (TBD)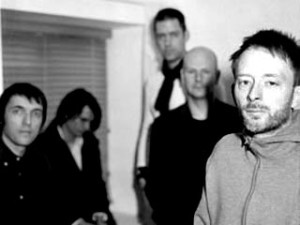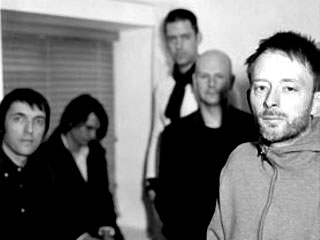 Another album formerly anticipated in 2015 is Radiohead's follow-up to 2011's King Of Limbs. Guitarist Jonny Greenwood promises that "lots has been recorded." Diehards are counting the days…
LCD Soundsystem (TBD)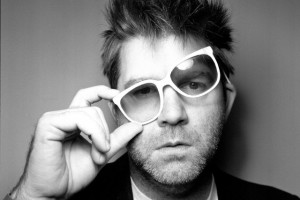 The internets were ablaze when rumors swirled that James Murphy and co. would reunite a mere five years after claiming they were done. And now it's official, with a headlining Coachella slot AND new music on the way.
Dear Tommy-Chromatics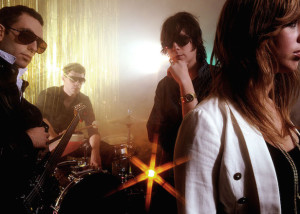 Portland Synthwavers promised Dear Tommy would be released last Valentines Day…or maybe they meant this year? They've been slowly but surely releasing teasers so hopefully a proper release is due soon.
The XX (TBD)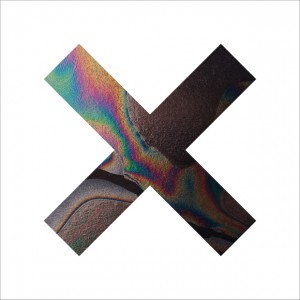 The long-awaited follow-up to 2012's Coexist was recorded in both Texas and Iceland, suggesting an even more epic scope than their previously wowing work.
Sigur Ros (TBD)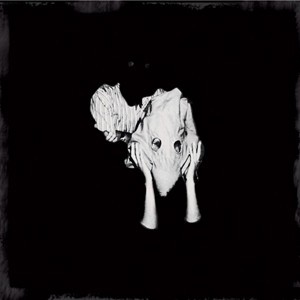 The Icelandic group will début new material on their upcoming summer tour, promising that "All we can say now is it's going to be different…We can only ask you to trust us on this one." Well I'm intrigued aren't you?
Tool (TBD)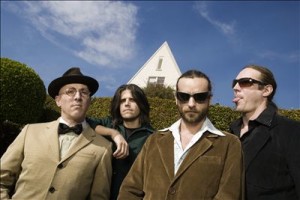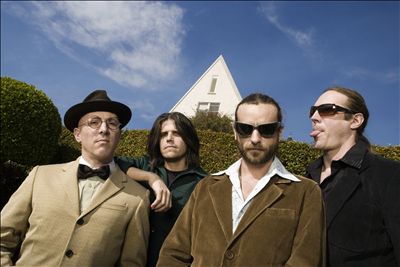 Hey, after all the talk of a nasty lawsuit behind them, Tool fans got excited that maybe…just maybe, 2015 would bring the first new album since 2006's 10,000 Days. Well that didn't happen. But with the band recently debuting a new song live, and members commenting on how well the recording session is going..well c'mon dammit, let's do this, it's been 10 years!!!
Honorable Mention/Super Long Shot: Guns N' Roses (TBD??)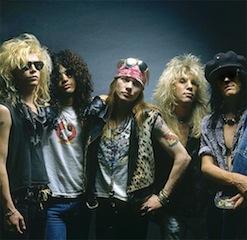 So we know the classic GN'R lineup (well technically, 3 out of 5) are reuniting for Coachella this year. Could this reunion be more than just a cash grab? Could we actually get some new songs out of these geezers?
Odds are no. Axl Rose already seems intent on sabotaging this endeavor. But I still would get a wee bit less jaded to even here one new jam from Axl, Slash and Duff.
Updated: looks like a new G'n'R album might actually already be in the works.
So that wraps up my list of albums in 2016 that has me the most pumped! What discs are you most excited for? Tell us in the comments.
Honorable mentions: Gary Numan, Danzig, DIIV, Swans, Alice in Chains, Soundgarden, PJ Harvey, Underworld