20 Best Chris Cornell Deep Cuts and Underrated Songs: remembering the late singer's rich and varied back catalogue.  
As we continue to mourn Chris Cornell's death, it's easy to dwell on the morbid, but one thing that will alway burn bright and live on is his impressive body of work.
And it's not just the hits that deserve to be remembered: Cornell was more than Black Hole Sun and Spoonman. He has one of the best deep cut collections around, be it with Soundgarden, his solo work or other collaborations over the years.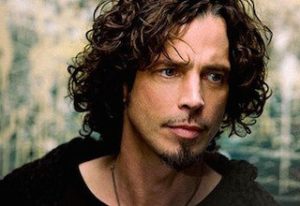 In fact, one could argue that some of his greatest songs were never heard on the radio–or weren't in heavy rotation. He left a lot of great material behind. So in honor of his musical legacy, we've compiled a list of his best deep cuts and most underrated songs.
In the interest of keeping things concise, we're only sticking to original material, so we're excluding any of his amazing covers (those deserve a list all their own).
With that in mind, here's 20 Cornell tunes that deserve to be remembered along with the hits.
20. Soundgarden Boot Camp
The closing track from 1996's Down From The Upside had a sense of foreboding finality that signaled the ensuing breakup of the band: I must be pure and true/I must contain my views/There must be something else…far away.
Flitting like a sunbeam in a psychedelic haze, the song is short but bittersweet.
19. Steel Rain
Cornell's 1999 solo effort Euphoria Morning was unfairly ignored, perhaps because fans and critics were expecting Soundgarden-esque guitar furor. What they got instead was a collection of ornate, psychedelic, folk based tunes. Steel Rain is a total stunner, featuring the type of operatic grandeur that separated Cornell from his peers.
18. Audioslave Shadow on the Sun
Audioslave could never match the heights of Cornell's work with Soundgarden, or his band mates tenure in Rage Against The Machine, but they had their moments. This moody, bruising track is a particular standout.
17. Soundgarden Heretic 
A B-side that also appeared on 1991's Pump Up The Volume soundtrack, Heretic is primal 90's angst, featuring Cornell at his feral, helium wailing finest.
16. You Know My Name (Casino Royale Theme)
Cornell's soaring theme for Casino Royale never got the same acclaim as other classic James Bond songs, but perhaps now it'll get it's due. It rocks, but with elegance, perfectly fitting the source material of a rugged new 007.
15. Soundgarden Little Joe 
One of the band's earliest tracks from the group's Sub Pop days (from their 1987 EP Screaming Life), Little Joe shows the band in all their nascent power: they lack the polish that would make them household names, but it bleeds potential.
14. Temple of the Dog Call Me a Dog
Cornell joined forces with members of Pearl Jam for this self-titled album as a tribute to the late Mother Love Bone singer Andrew Wood. Hunger Strike and Say Hello 2 Heaven are the songs that get name-checked the most, but this down tempo bluesy number is a hidden gem.
13. Soundgarden Incessant Mace
Another tune from the early days, Incessant Mace (from 1988's Ultramega Ok) is cavernous and doom-laden, showing how the group could conjure atmosphere, even with stripped down production.
12. Soundgarden Room a 1000 Years Wide
Featuring one of Kim Thayil's most pummeling riffs, 1000 Years Wide (off 1991's BadMotorFinger) gives Cornell wide sonic terrain to explore, using his near four octave range in all its unhinged glory.
11. Soundgarden Mind Riot
Another deep cut off BadMotorFinger, the paranoiac Mind Riot utilizes a unique open tuning to augment some of Cornell's best metaphor fueled lyrics: I've been tightrope walking in two-ton shoes.
10. Flutter Girl
Kim Thayil would joke that his rejection of this track was one reason Cornell left the band. It has a romantic lyricism he was never given in Soundgarden. Its one of his most lovely compositions.
9. Soundgarden I, Awake
1989's Louder Than Love, was the band's major label début, but it was a sleeper hit: the group wouldn't hit the big time until Outshined from BadMotorFinger hit MTV in 1991. This makes the whole album an underrated gem, and this track is a monster, with Cornell wailing like a demon atop a riff heavy enough to create an undertow.
8. Alice-Mud-Garden Right Turn 
Cornell joined forces with Layne Staley, Jerry Cantrell and Mudhoney's Mark Arm for this track off of Alice in Chains' 1991 Sap Ep. Hearing their voices together is a piece of grunge heaven, especially at the end when Cornell's pipes hit the stratosphere.
7. Soundgarden Hands All Over
The 2nd Louder Than Love track to make our list, Hands should have been a huge hit. Instead its a fan favorite indulging in some Kashmir-esque middle eastern drone and Cornell coming into his own as one of the best singers in a generation.
6. Soundgarden Gun
The best song off Louder Than Love, Gun features a guttural Drop D riff that changes in intensity throughout the song, as bandmates Matt Cameron keep upping the pace. Cornell powers through like a champ, showing the group's metal roots in furious fashion.
5. Soundgarden Slaves and Bulldozers
Slaves and Bulldozers will go down in history as the last song Cornell ever performed. It's a brute of a song–the heaviest track from their heaviest album, with Cornell's frenetic rumination on record company politics: Virgin eyes and dirty looks/On what I have and why I took/Counting all the hands I shook.
4. Soundgarden Like Suicide
It feels really uncomfortable discussing this song in light of what's happened, but how could I not include it? The closing track off Superunknown (whose lyrics detail a dying relationship) is solemn yet gorgeous, calm yet cutting, morose yet serene. His performance is magnetic throughout.
3. Temple of the Dog Reach Down
Sullen, soulful and unforgettable: a fan favorite for a good reason.
2. Soundgarden 4th of July
This ominous cut off Superunknown details one of Cornell's bad experiences with acid, and the song's sludgy riff combined with Cornell's harrowing imagery is compellingly eerie: Down in the hole/Jesus tries to crack a smile/Beneath another shovel load.
1. Sunshower
Every 90s kid had a copy of the Singles soundtrack it seems, exposing them to Cornell's acoustic classic Seasons (and Soundgarden's Birth Ritual). The Great Expectations soundtrack wasn't quite as iconic however.
That's no fault of Cornell, who contributed this gorgeous song which proved a revelation, with lyrics of solace as only he could deliver: It's all right when you're caught in pain and you feel the rain come down / It's all right when you find your way, then you see it disappear / It's all right, though your garden's gray, I know all your graces someday will flower in a sweet sunshower.
If that doesn't make you tear up a little bit, I don't know what will. Chills, every time.
RIP Chris Cornell.
What are some of your favorite Chris Cornell songs? Let us know in the comments. I've included an iTunes playlist and Amazon links below.